To quote the late, great Orson Welles, "Ask not what you can do for your country. Ask what's for lunch." And today, lunch is an effectively free tub of Nutella. It's a little bit tricky, but if you're cashback app savvy and keen for a saving, you'll be dipping your spoon into that jar of hazelnut, gooey...
Recent Blogs
23 April 2019

Do you want to COME ON DOOOOWN and appear on a TV game show? It's easier than you might think to get picked. Here are the tips and casting calls you need. Being on a TV game show can be a really fun experience and the chance of winning big prizes or cash is the icing on...

16 April 2019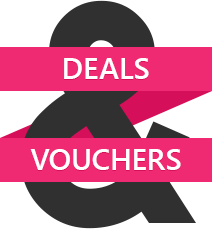 Visit our Deals & Vouchers section to ensure you don't miss out on the best deals.
Read more
»