Many of us regularly reach for a cup of coffee or tea to give us a caffeine boost, but if you're out and about the cost of this can quickly mount up.

STOP EVERYTHING! There's an ice cool fruity freebie up for grabs today only… From 11am-12pm on Fri 12 Aug, Pret will be giving away free smoothies to anyone who goes into one of its shops and gives staff the secret password… "It's my duty to be fruity!" (They obviously want you to feel silly saying it). Pret ran this same offer last year – the MSE deals...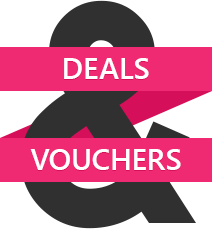 Visit our Deals & Vouchers section to ensure you don't miss out on the best deals.
Read more
»