Ikea's hugely popular promotion, where everyone who scans its loyalty card when paying in stores gets a 'free' gift which could be worth £1,000+ or less than a quid, has been running since April but ends this weekend… It's basically a prize draw, but a good one, and it's been really popular in the past, because everyone who enters wins something – it...
Recent Blogs
30 November 2021

If you're shopping online for gifts, the deadline for ordering to get 'em in time for Christmas may be sooner than you think. Get it wrong and instead of presents under the tree, they could be held hostage at a courier firm's out-of-town depot… To help avoid this, retailers now give their own final cut-off dates for orders you want...

23 November 2021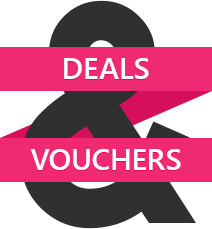 Visit our Deals & Vouchers section to ensure you don't miss out on the best deals.
Read more
»