Ikea's hugely popular promotion, where everyone who scans its loyalty card when paying in stores gets a 'free' gift which could be worth £1,000+ or less than a quid, has been running since April but ends this weekend… It's basically a prize draw, but a good one, and it's been really popular in the past, because everyone who enters wins something – it...
Recent Blogs
19 June 2018

Supermarkets try all sorts of tactics to make us spend more, and a trick of the eye means you could be missing out on the best value items every time you go shopping. It's all about where products are positioned on the shelves, with stores tending to place more expensive items at average eye-level, hoping we'll grab...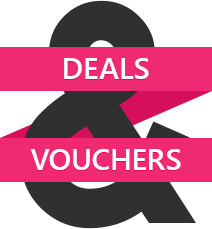 Visit our Deals & Vouchers section to ensure you don't miss out on the best deals.
Read more
»