The most environmentally-friendly option might be to live off-grid with no phone and no contact with the outside world, but tempting as that is, I wouldn't be without my smartphone. I normally like to keep things for as long as possible, but recently technology has been forcing me to upgrade more often than I'd like. So what's the most sustainable way to do this? Buy second-hand, which of course is also cheaper – sometimes by a lot.

If your New Year's resolution for 2015 is to eat better and get more exercise (and you're not among the two-thirds of Brits who've already given up!) then you'll now be a few weeks into a healthy new lifestyle, and those can become expensive. Costly gym memberships aren't for everyone – so if you've used up your...
Recent Blogs
26 March 2020

23 March 2020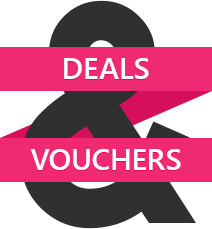 Visit our Deals & Vouchers section to ensure you don't miss out on the best deals.
Read more
»