MSE Update 10.15am Fri 15 Jul: After the tragic events in Nice last night, Uber has cancelled the distribution of free ice creams. This Friday (15 Jul), Uber minicab drivers will be hand-delivering FREE Magnum ice creams to anyone nearby who requests them to their home or office address. Like the Uber app itself, this freebie won't...
Recent Blogs
19 June 2018

Supermarkets try all sorts of tactics to make us spend more, and a trick of the eye means you could be missing out on the best value items every time you go shopping. It's all about where products are positioned on the shelves, with stores tending to place more expensive items at average eye-level, hoping we'll grab...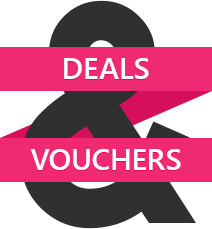 Visit our Deals & Vouchers section to ensure you don't miss out on the best deals.
Read more
»