If the daily grind is getting to you and you feel like you've got a latte problems and the price of takeaway coffee makes you say 'What the Frapp?!', then you need to give this free Starbucks latte deal a shot. (Sorry, I just love coffee puns.) After spotting hmgr's thread in the MSE forum told us...
Get all this & more in MoneySavingExpert's weekly email full of guides,vouchers and deals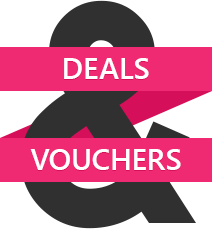 Visit our Deals & Vouchers section to ensure you don't miss out on the best deals.
Read more
»