It's BACK… Sainsbury's is again running three different promotions which you can combine – known as code stacking – to get a corking deal on bottles of fizz.

Last week's cracking champagne deal online at Sainsbury's has got mostly better! The worst case scenario is you get a 75cl bottle of Antoine De Clevecy champagne for £10.50 – already the cheapest on the market. But newbies to Sainsbury.co.uk may effectively get it for less with a bit of playing. Corking! (due to alcohol promo laws this doesn't work in...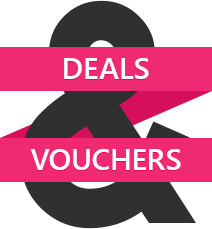 Visit our Deals & Vouchers section to ensure you don't miss out on the best deals.
Read more
»