Dine Club deals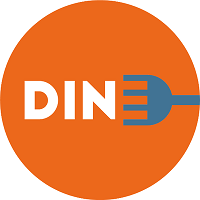 We don't currently have any Dine Club deals.
£1 for 3mths' Dine Club app membership (norm £50/yr)

Via cancellable subscription. Gets 20-50% off at 5,000+ restaurants

You can get three months' Dine Club app membership for £1 (norm £50/year) if you go via our special Dine Club* link until 11.59pm on Tue 20 Aug. Dine Club works a lot like Tastecard and gets 20-50% off at 5,000 restaurants – including chains such as Carluccio's, Café Rouge and Bella Italia as well as independents. It's for new members only, and after three months you'll automatically be charged for a full year's membership, unless you cancel – see below.

While it would be £50/year if you go direct, when you sign up via our link you'll not only get three months for £1, but if you choose to renew it'll be half price at £24.49 every year (until Dine Club eventually raises prices).

Warning: You must cancel within three months if you don't want to be charged for a full year. You can cancel anytime by emailing enquiries@dineclub.co.uk or calling 01273 668831 (Mon-Thu 9am-7pm and Fri 9am-5.30pm) - just quote your membership number.

The discounts vary by restaurant, but typically range from 2for1 mains or 50% off food to 25% off your total bill including drinks – though unfortunately, Fridays, weekends and bank holidays are often excluded. Before you sign up, check for participating restaurants in your area to make sure it's worth joining.

If there's nothing you fancy, try our Restaurant Vouchers page.

How do I use it?

As soon as you've signed up, you'll be able to use the Dine Club app, free via the App Store for iOS and Google Play for Android devices. Unfortunately, with this deal there's no alternative if you don't own a smartphone - you'll only receive a physical membership card if you continue onto the annual membership. To redeem the discount, you must book in advance and let the restaurant know you're a Dine Club member then simply show your app when you pay.

If you prefer to cook at home rather than eat out, our Supermarket Coupons might be helpful.