Cheap energy monitors
Bag a gadget for £24
Get Our Free Money Tips Email!
For all the latest deals, guides and loopholes - join the 12m who get it. Don't miss out
Using an energy monitor to help change your habits can save big bucks, slashing up to 15%, or £35, off the average bill.
Some energy tariffs come with free or cheape monitors, although the energy almost always costs over the odds. It's far cheaper to find the top tariff first, then buy the monitor separately.
This is a rundown of the cheapest energy monitors, where some can get them free, and the best way to use them to maximise savings.
What are energy monitors?
These small wireless devices hook up to your electricity supply to help you spot energy-guzzling devices and activities, so you can cut back. They don't save you anything directly - it's about becoming more aware of your energy-using habits.
They usually consist of two parts: the transmitter that clips around the cable on your electricity meter and the wireless screen that displays energy usage. It'll tell you how much electricity you're using, the cost per hour plus how much nasty CO2 you're emitting.
They're NOT smart meters
Don't confuse these with smart meters - these are what the Government hope to have installed in all homes by 2020. They'll automatically send information to your energy supplier, so bills will be based on more accurate figures. Only a handful of households can get these now.
The cheapest energy monitors
Currently, there are a limited number of energy monitor suppliers. Here's a rundown of the cheapest:

Basic but decent price with all the necessary functions
This is the most basic OWL monitor you can get, but it still has the standard functions you need, including wireless transmitter, cost display setting in £s, kWh view and pence per hour view. But for only slightly more you can get one which tracks previous usage so you can compare results.
Where to get it cheapest
£26.95 delivered, Amazon* (via 3rd party seller Accessory-Shop)

Under £36 and comes with memory function to compare use
Has all the standard features, including cost per hour and usage in kWh plus a memory function. You can view historical data allowing you to compare usage over days, weeks and months to track how much you're saving.
Where to get it cheapest
£35.95 delivered, Amazon* (via 3rd party seller EnergyMonitorWorld)
Get Our Free Money Tips Email!
For all the latest deals, guides and loopholes - join the 10m who get it. Don't miss out
Get the cheapest gas and electricity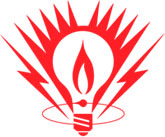 As we've said, there's no point switching to a tariff offering a cheap monitor. Instead, make sure you're on the cheapest tariff first and buy a meter separately.
The easiest way to find the cheapest tariff is via a comparison site. Tell it where you live and as much info as possible about your energy bills, and it'll tell you the cheapest deal. If you don't know exact figures, it'll estimate.
Our top pick, based on historical reliability, feedback and research, is Energyhelpline*, which pays £15 cashback (once) per switch whether separate gas and electricity or dual fuel. Alternatively, uSwitch* offers a crate of wine, MoneySupermarket* £30 cashback or SimplySwitch* £40 cash. Full details in the Cheap Gas & Elec guide.
Tips for using energy monitors
Here's what Martin thinks:
I love my energy monitor

Sitting on the table by the sofa in the living room is our energy smart meter. I got this clever wee gizmo to test a few months ago, and was originally a sceptic about claims it could make a substantial difference to energy usage.

These widgets are the new sexy 'usp' for certain energy tariffs, but even though I'm a fan, as I'll explain later, in most cases you shouldn't sign up to those. - Martin
Here are some top tips from the rest of the MSE team, who are energy monitor junkies:
Check your 'go to bed rate'. At the end of the day, usually, everything except the fridge/freezer can be turned off. Depending on how economical yours is, this should only be around 0.5p/hour (up to about 2p when it's working at full power), so this should be your 'go to bed rate'.

Anything else is a waste, so check around the house to see what's left on unnecessarily, eg, electrical items on standby.

Personalise your tariff rate. Most units come with a preset tariff rate but if you set your own pence per unit, the readings will be more accurate.

Run experiments. It may sound a little geeky, but it's actually really useful. If you've always thought you use more energy to start up your PC than to leave it running for a few hours, have a go and test your theory. I did, and although I thought I knew the answer I was still surprised by the results.

Put it somewhere prominent but move it regularly. Make sure you can see the monitor, so stick it somewhere noticeable (maybe next to the kettle) so that you can regularly see what it says.

Don't leave it there forever. Move it around a few different spots so it doesn't become part of the furniture and something you ignore.

Check out the extra functions. Most monitors have extra features, depending on the brand. For example, a temperature gauge will tell you how high you need to have your heating set to reach a comfortable level, a rate alarm (where the unit beeps if you reach a certain reading) or humidity gauge are other features worth trying.
Are any energy saving tariffs worth it?
On the whole, energy tariffs that offer free energy monitors charge massively more than the cheapest online tariff.
Compare the difference between the cheapest tariff and the free energy monitor's costs. Unless it's no more than £20 more than your cheapest (which is unlikely), plump for the cheapest tariff and buy a monitor separately.
More energy saving tricks
Don't assume dual fuel is always cheapest

Logically, dual fuel (gas and electricity from the same supplier) should be cheaper. It often is, yet not always. During your comparison, also compare the cost of the cheapest dual fuel supplier with separate cheap gas and cheap electricity suppliers.

Switch to monthly direct debit

Fixed monthly direct debit payments, where you pay a fixed estimate each month, save you 5-10%, as companies are sure you won't default and they earn interest on any overpayments. These should be refunded at the end of the year.

Do a meter reading every time

Every time you receive a bill, do a meter reading. Don't rely on your energy provider's estimate; these are often way out. If they're under-billing, you'll have a big whack to pay at the end of the year. If they're over-billing, then they've unfairly got your cash.

If your direct debit is way off kilter, call up and request it's changed. You have a range of rights to ensure it's correct. See the full Energy Direct Debits guide for template letters to help.

Switch to your company's internet tariff

Switch to internet billing. It will usually save up to 10% over the standard tariff, and all it means is you get your bills emailed.

Avoid pre-payment meters if you can

While a push from the Government means things are getting better, those on pre-payment meters are still pretty hard done by, certainly compared to those who pay by direct debit. If possible, try to switch to a billed meter. You may have to pay to get one, but the savings are usually worth it.

For a full step-by-step guide to prepayment meters including top comparisons, read Cheap Prepaid Gas & Elec.

Consider a financial hardship tariff

If you're in financial hardship some companies offer special tariffs, which help. However, you can't assume these will be cheapest. As you're online (or you wouldn't be reading this), it's possible the top online deal will beat many hardship tariffs.

Grab £1,000s of grants

There's a vast range of grants available for improving home heating and insulation, just go to the Energy Saving Trust's energy grant search. For more grants available for all types of home improvement, see the full Grant Grabbing guide.

Use less energy

Turn down the thermostat and wear jumpers; turn lights off when you leave a room; use energy saving lightbulbs; defrost the fridge and check it's not on too high; don't leave electrical goods on standby. For more info read the Energy Saving Hunt and the Energy Saving Trust website.