Giordano Deals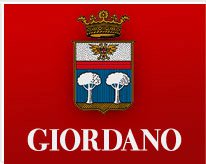 We don't currently have any Giordano deals.
Latest Expired Deals
12 bottles of wine & 12-piece dinner set £59

Via Giordano Wines. Plus 6 Italian 'delicacies', incl risotto

If you go online to Italian wine merchant Giordano* by 31 Dec 2016, you can get 12 bottles of wine, six porcelain dinner plates, six bowls and six Italian 'food delicacies' for £59, including delivery.

The wine is made by Giordano and the food is sourced locally in Italy, so it's difficult to compare prices, but £59 is usually a decent price for 12 bottles of wine as you'd effectively be getting them for £5ish each. So if you're after some new plates and you'll use the Italian ingredients as well, this deal could work out great for you.

You'll be able to choose whether you want red wine, white wine or a mixed case, but you won't be able to choose specific bottles.

The Italian food includes:

Pesto sauce 130g
Fusilli tri-coloured pasta 250g
Modena balsamic vinegar 250ml
Amaretti all'Arancio 200g
Risotto alla Parmigiana 175g
Extra virgin olive oil 500ml

This deal was popular with MoneySavers when we featured it last year. Please let us know your feedback (good or bad) in our Giordano forum discussion.

Please be Drinkaware.