Halfords deals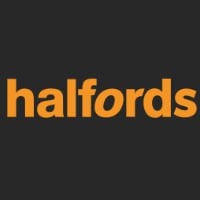 Good news if you're in the market for a new bicycle or scooter, or your kids have outgrown theirs. At the moment there's a Halfords' trade-in scheme* where you can get 20% off a new bike or scooter (or helmet) when you trade in an old bicycle or scooter until 11.59pm on Mon 14 Oct.

How to do it

Take your unwanted item of any brand or retailer to a Halfords store (find your nearest*) to get the discount, or use the code TRADEIN20 when purchasing online and complete your trade-in at a store within 14 days.

When buying your new model, you can opt for click & collect, in-store purchase or home delivery. Whichever method you choose, you'll still need to bring your old scooter or bike into a Halfords store to trade in. With click & collect, customers can pick up from a Cycle Republic store rather than Halfords if that's easier.

What bikes/scooters can I use the discount on?

The 20% can be used on anything in the range except electric bikes, electric scooters and Bromptons. The most expensive non-electric bike stocked is £1,600, which means you could make a saving of £320. On the lower end of the scale, the kids' Apollo Honeybee bicycle with stabilisers can be had for £52 (norm £65).

What can I trade in? And does it have to be in good condition?

You don't have to trade like for like - you're welcome to bring in an old scooter and get 20% off a new bike. However, your trade-in vehicle must be in reasonable condition. Bent or cracked frames or missing wheels are a no-no, and there can't be more than 25% rust. You can only get the discount on a single bike/scooter, but if you've more than one item to trade in you can do this in multiple transactions and get the discount each time.

It's worth noting Halfords offers a free bike check year round, so you can keep your set of wheels in good nick.



The bike/scooter you're trading in must belong to you or you must have formal permission from the owner.

Halfords will forfeit the discount if the trade-in is not completed within 14 days of the purchase.

Can't be used with any other offer, including Colleague Discount and British Cycling.


Get Our Free Money Tips Email!

For all the latest deals, guides and loopholes - join the 12m who get it. Don't miss out

If you're heading off on any long car journeys – and even if you're not – it could be worth getting your car checked over. Drive to any Halfords* store or Halfords Autocentre (find your nearest*), and you can ask for a free six-point summer car check. It's available until September, at which point Halfords' winter car checks become available.

Halfords values it at about £15 and it's available in 700+ locations nationwide.

What's covered by the Halfords car check?

Battery
Light bulbs
Windscreen wipers
Oil levels
Screenwash levels (topped up for free)
Air conditioning


Halfords says it'll take 15 minutes and you don't need to book in advance – just turn up and speak to a member of staff. You can make an advance booking at Halfords stores* or Halfords Autocentre if you'd prefer, however. Be warned... they may try to sell to you, but there's no obligation to buy anything or act on any advice you're given. These checks are completely free.

Keep up the frugal motoring lifestyle with our cheap car insurance guide.

Halfords is offering a free bicycle safety check at all of its stores (find your nearest*). There's no need to book - simply pop along with your bike and ask a member of staff for a free bike check, which shouldn't take more than 10-15 minutes and covers all of the following:

Handlebars
Wheels/tyres
Gears/chain
Brakes
Saddle


Obviously, it's no coincidence Halfords is doing these checks when it also sells bike parts and cycling accessories. Staff might try to upsell you (eg, new tyres, saddle etc), but there's no obligation to act on any advice you're given, or to buy anything.

There are always ways to save money at Halfords*, so even if there isn't a cracking deal out there that works for you, don't assume you can't cut your costs further.

Ways to save include:

If you spot any hot deals we've missed (we're only human!), let us know on Twitter @MSE_Deals, on Facebook or by emailing us at msedeals@moneysavingexpert.com.

Earlier this year, Halfords offered a free MOT* (norm up to £54.85) at its 300+ Autocentres in England, Scotland and Wales when you bought anything from a Halfords retail store or online by Sun 14 Oct.

While the chance to get a voucher code has now ended, if you got one during the promotional period, you have until 31 Oct 2019 to claim the free MOT – so below is information on how to claim.

With any MOT, before you go, read our checklist of the most common MOT failures and how to beat them. Also, see how to get a free annual MOT reminder.

How to get the 'free' MOT

If you've got your free MOT voucher code, you can only book your 'free' MOT online – visit this Halfords Autocentre MOT page and add an MOT to your basket. Enter your voucher code during the checkout process. You can book an MOT until 31 Oct 2019, depending on availability at your nearest Autocentre.

Are Halfords MOTs any good?


Like any nationwide chain, there is good and bad feedback, but at least being a biggie it gives you more avenues if something goes wrong, and you can use the free Resolver complaints tool to help, if it gets bad.

Where there are complaints about MOTs in general, they tend to be around whether garages try to push their own repairs. But if your vehicle has a dangerous fault, by law, you won't be allowed to drive it away and will have to have it repaired at the specific garage, or towed elsewhere – see how MOT rules have changed.

If unsure about using any garage, it can be safest to go to a council test centre, as they generally don't do repairs so there's little vested interest to fail you in the hope you'll spend. But because you may not always be able to drive away if there's a big problem with your motor, there's a small risk going to council centres.

Restricted to one booking per customer
Excludes commercial vehicles
MOT re-test fees will apply
Latest Expired Deals
Halfords £10 voucher with £50 spend

Show voucher & receipt to get £10 off next in-store purchase

If you spend £50 or more in a single transaction at Halfords* until Mon 2 Sep, you'll be given a physical £10 voucher along with your receipt to put towards a later purchase – you'll also need to show the receipt when using the voucher, so keep both safe. You can only get the voucher in store and online via click & collect. You won't get it if you choose home delivery (find your nearest store*).

You'll have until Fri 30 Sep to spend your £10 voucher at a Halfords store - it can't be used online – though if spending £50+ on multiple items in store, you could use this as a trick to get £10 off there and then. Simply split the purchase into two transactions, making sure to spend at least £50 in the first, claim the voucher and then redeem it against the second transaction.

If you're making your initial purchase via click & collect, you'll have seven days after ordering to pick up your items and receive the voucher. If you don't collect your items within seven days, your order will be cancelled and you won't get the voucher.

Gift cards aren't an eligible purchase for the initial £50 spend, and the voucher can't be spent on gift cards either. It's not possible to use this offer with any other promotions such as Cycling UK members' 10% discount.

For more home and garden deals, our Ikea MoneySaving tips and hacks is well worth a read.

Only one voucher may be used per transaction.

If the qualifying purchase is returned, Halfords says the voucher must also be returned.

It's not possible to use the £10 voucher against the original qualifying purchase.


The voucher is worth up to £10. If the full value isn't spent, no change will be provided.

Photocopies of the original receipt or voucher won't be accepted.

All Halfords stores across the UK are participating.

Halfords extra 10% off 'up to 30% off' sale

Site-wide discount via code. Online only

Halfords* is offering 10% off almost everything online, including its 'up to 30% off' sale, when you enter the code SAVE10 at checkout until 11.59pm on Tue 16 Jul. Delivery's £3.99 or you can click and collect for free from your local store*.

The code's valid on everything across the site apart from Brompton bikes and cycle technology (such as GoPro and Garmin Edge).

Strong examples we found on Mon 15 Jul include:


You'll find loads of other discount codes over at our Discount Vouchers page.

This offer isn't valid with any Trade Card discount. Only one code can be used per product (you're not able to stack codes).

The code cannot be used to reduce the delivery cost, which is £3.99 on all orders under £40. You can avoid the delivery cost by opting to click and collect - just pay for the item when you go in store to pick it up.

All Brompton bikes and cycle technology are excluded from the offer.