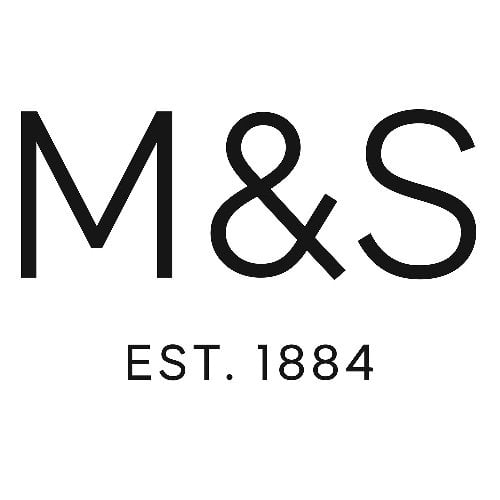 Website: M&S*
Start date (online): It started on Christmas Eve
Sale strength: 'Up to 50% off' womenswear, menswear, kidswear, home and beauty.
Likely to boost? Last year it started at 'up to 50% off', before being boosted to 'up to 60% off' on 3 Jan and 'up to 70% off' on 15 Jan. On 24 Jan, it boosted to 'up to 90% off', in stores only. We're predicting it will boost further this year too, but online.

A few strong examples we spotted on Mon 18 Dec:

For all the latest deals, guides and loopholes simply sign up today - it's spam free!

IMPORTANT - THIS DEAL HAS EXPIRED

This deal has expired - you can't get it any more. We've kept it here for reference.

M&S Christmas beauty box – £116ish for £20 EXPIRED

But you'll need to spend £30+ on other stuff to get it

It's 2020, the year of the unexpected, and M&S has unexpectedly decided not to offer its popular beauty Advent Calendar this year. Instead, there's an M&S Christmas 'Beauty Edit' box*, available online and in stores (find your nearest*), while stocks last – but there's a catch – you'll also have to spend £30 on clothing, beauty and/or homeware (excluding furniture) to even be eligible to buy it. So, technically, you have to spend at least £50 at M&S to bag this beauty box.

To get the beauty box, you'll need to go via the link above or enter its product code T311045A in the search bar on the M&S site, and then add it to your basket. Once you've spent £30 on other eligible items, you'll see the beauty box reduced to £20. If you don't meet the £30 minimum spend on other items, the box will cost £122.

However, it's a good excuse if you need to buy other Christmas gifts, or even just some new underwear (see full T&Cs* for what's included). Of course, you could buy it as a way of getting a discount on the brands included, either for yourself or splitting up the box to give as separate presents. If this one's not for you, see other cheap beauty deals.

By our calculations, the M&S 'Beauty Edit' box is filled with products that would cost £116.13 in total if bought separately from the cheapest retailers, including items from Ren, Eyeko, and Stila.

What's in the box?

The box has 10 items inside including make-up, skincare and haircare products. There are five full-sized items and the rest are mini or travel-sized. Here's what 's inside, plus the cheapest price we found if bought separately:

Prai Gold wrinkle repair cream, 30ml OR Prai Gold wrinkle repair serum, 15ml (mini) – worth £20.99 based on full-sized 50ml version at Lookfantastic, or £11.40 based on full-sized 50ml version at M&S.

Living Proof 'Perfect Hair Day' 5 in 1 styling treatment, 60ml (full-size) – norm £10 at Lookfantastic.
Percy & Reed 'Define & Hold' finishing cream, 100ml (full-size) – norm £12 at John Lewis.
Philip Kingsley 'Body Building' hair conditioner, 60ml (mini) – worth £6 based on full-sized 200ml version at Lookfantastic.
Stila 'Smudge Stick' eyeliner in 'Stingray', 0.28g (full-size) – norm £13.60 at Boots.
Nuxe Huile Prodigieuse floral, 10ml (mini) – worth £3.70 based on full-sized 50ml version at Lookfantastic.
Eyeko 'Lash Alert' mascara, 4ml (travel-size) – norm £10 at Lookfantastic.
This Works Deep Sleep 'Body Cocoon' body lotion, 100ml (full-size) – norm £25 at Lookfantastic.
Leighton Denny 'Renovate & Duplex' nail repair cream, 10ml (full-size) – norm £12 at M&S.
Ren Evercalm 'Ultra Comfort' rescue mask, 10ml (mini) – worth £2.84 based on full-sized 50ml version at Allbeauty.


M&S has confirmed there's no specific end date, however it couldn't tell us how much stock is available, but said it "expects stock to last for 10-14 days, but it is likely to sell out online much faster". M&S beauty boxes are usually pretty popular, so go quick if you want this.

If you go online to M&S*, you can get a full school uniform (ages 2-16) from £16.80, which includes a polo shirt, sweatshirt and skirt or trousers. M&S only sells its basic polo shirt as part of a multipack of two (it's not available as a single item), meaning the cheapest price for a set gets you two polo shirts, and one of everything else.

Delivery's £3.50 or you can click and collect to a store for free.

There's currently 20% off on selected school uniform, until 11.59pm on Fri 26 Feb. The offer is available on most clothing items, but not on footwear, accessories, hosiery or underwear. Discounted items are clearly marked on site.

What do you get?

To calculate the cheapest bundle price, we added two polo shirts, a sweatshirt and a skirt for £16.80, to be fully kitted out. Though this does mean you'll have extras as some of them come in multipacks.

Prices change depending on size.

If you go online to M&S* or into a store, you can get 4for3 on selected knickers. Delivery's £3.50 or collect in store for free.

Add three items from the 4for3 mix & match selection* to your basket and the cost of the cheapest one will be automatically deducted at the checkout. In stores, items valid in the 3for2 will be clearly marked.

There are always ways to save money at M&S*, so even if there isn't a cracking deal out there that works for you, don't assume you can't cut your costs further.

Ways to save include:

Free Click & Collect. Every online purchase is eligible for free Click & Collect and there's no minimum spend required.


Try haggling. In May 2016 we polled 1,400 MoneySavers to see in which shops they had most success and M&S came in the top 10, with a 39% success rate - so it's worth a go. Read our Haggle on the High Street guide for more haggling tips.


Check the online offers page. The M&S offers page* lists offers from all departments - these are often on multi-buys, so it's worth checking if you need to buy more than one of something.


Check out similar retailers, eg, Debenhams and Dorothy Perkins. If you're not committed to buying from M&S, check out our deals from Debenhams, Dorothy Perkins, John Lewis, House of Fraser, Very and Littlewoods, where there may be a better offer.


Had a problem with M&S? There's a free online tool you can use to complain – it helps draft, manage and if necessary escalate your complaint. It's offered by a firm called Resolver, which we like so much we work with it to help people get complaints justice – you can use it to complain to M&S*.



If you spot any hot deals out there we have missed (we are human after all!), please let us know on Twitter @MSE_Deals or by emailing msedeals@moneysavingexpert.com..
Latest Expired Deals
A dozen red roses from £3.99

Our round-up of prices at major supermarkets

Over-commercialised spending is one of our bugbears – you should never feel the pressure to buy stuff just because the calendar tells you it's Valentine's Day. But if you are planning to mark it with red roses, make sure you're not paying over the odds. Bunches of 12 start from £3.99 at supermarkets, but in the past stores have engaged in the 'war of the roses' and cut prices even further on the day itself.

If you're interested in couriered roses from £25 instead, be aware that the closer we get to Valentine's Day, the more chance there is of falling foul of delivery delays. (Plus, you'll spend at least five times what you'd pay for a supermarket bunch.)

Important: With the UK still in lockdown and trips out of the home limited to essential reasons, make sure you're picking up flowers as part of a planned supermarket trip.

We'll update the below list as we get confirmation of this year's pricing from more retailers:

Supermarket
Price & available date
Aldi
(find your nearest)
£3.99 for 12 red roses
£1.99 for 10 red roses
Available now
Lidl
(find your nearest)
£5 for 12 red roses
£24.99 for 100
Available from Fri 12 Feb
Tesco
(find your nearest*)
£5 for 12 red roses
Available from Fri 12 Feb
Waitrose
(find your nearest)
£5 for 12 red sweetheart roses
Available from Fri 12 Feb
Morrisons
(find your nearest*)
£5 for 12 red roses
Available now
Sainsbury's
(find your nearest)
£5 for 12 red roses
£10 for 12 red roses (slightly longer-stemmed)
£20 for 12 premium long-stemmed red roses
Available now
M&S
(find your nearest*)
£5 for 12 red roses
Available now
Asda
(find your nearest*)
£5 for 12 red roses
£10 for 18 red roses
Checking when available
Co-op
(find your nearest)
£10 for 12 Fairtrade red roses
£15 for 24
Available now


Expect short-stemmed standard roses unless we've specified otherwise – we've not included any premium ranges. The cost of roses can shoot up if they are long-stemmed, or ethically/locally sourced. If you want more bang for your buck, consider alternatives such as tulips.


How to jazz up a £2 bunch

With a bit of creative flair, you can make a £2-£5 bunch of supermarket roses look a lot more expensive for next to nothing. Wrap them in some attractive paper (no need to spend more than £1), attach a self-penned poem (get some inspiration from Google) and you're sure to be in your loved one's good books.

For more frugal flirtation, see our free ideas to celebrate Valentine's Day blog.

A dozen red roses couriered from £29

Our round-up incl M&S, Waitrose & Moonpig

Planning to spoil your lover/spouse/crush/bestie/relative (delete as appropriate) by sending a dozen red roses this Valentine's Day? Here's our round-up of couriered bunches so that you can find a blooming good price. For card and gift deals, see the rest of our Valentine's Day Deals.

Important: You can choose the date you want them delivered, and to make it for 14 Feb, M&S, Moonpig and Waitrose say you naturally must order by 13 Feb. However, as we note above, there's always a risk of flowers arriving late, not least in these difficult times, so that's not a 100% guaranteed delivery slot. If you go for it, it's best to order ASAP in case the flowers sell out or delivery slots disappear. All prices below include delivery.

£25 for 12 red roses from M&S*. See a list of excluded postcodes. M&S told us you should order by Sat 13 Feb (it couldn't specify a time) for delivery on Valentine's Day. Sold out


From £28.99 for 12 red roses from Moonpig.com for standard delivery. For nominated delivery, it's £30.99. Scroll down to 'Delivery options' tab for full exclusions. Moonpig told us you should order by 9pm on Sat 13 Feb for delivery on Valentine's Day.


£29.95 for 12 red roses from Waitrose Florist. See a list of eligible postcodes. Its website says you should order by 4pm on Sat 13 Feb for delivery on Valentine's Day.


£36 for 12 red roses and a 75cl bottle of prosecco from Morrisons*. Some UK areas are excluded –⁠ enter a postcode at checkout to see if it's eligible. Morrisons told us this is 'while stocks last' so it's best to go quick if you want to order one.


These are some of the biggest UK sites that deliver flowers, but it might be worth calling your local florist to see if they have any offers running.