Postabloom Deals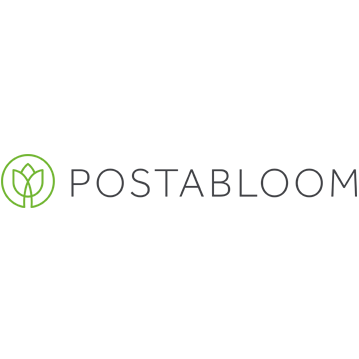 We don't currently have any Postabloom deals.
Latest Expired Deals
IMPORTANT - THIS DEAL HAS EXPIRED

This deal has expired - you can't get it any more. We've kept it here for reference.

£25 Christmas bouquet & card (norm £36)

MSE Blagged code. Includes free tracked delivery

We've blagged a bloomin' good deal from online florist Postabloom, where you can get a 'Festive Dream' Christmas bouquet of flowers and a Christmas card for £24.85 (norm £35.50) all-in. The offer ends at 11.59pm on Thu 15 Dec, or when 1,000 codes have gone, whichever's soonest.

IMPORTANT: You can order this for Christmas, or the New Year and beyond, but deliveries scheduled for any date before Christmas will arrive by Thu 22 Dec - see full delivery info below.

How to get the deal

Go via this 'Festive Dream' bouquet* link, choose a card design and write your message, then enter the MSE Blagged code MSEXMAS at the checkout stage.

If you want a different bouquet, the code also gets 30% off all other hand-tied bouquets and letterbox flowers (these come in flat boxes and will be delivered through your letterbox) – we thought the 'Festive Dream' Christmas bouquet was the cheapest, most Christmassy option, which is why we're leading on it.

All bouquets and flowers come with a greetings card - you can choose from a few designs, including Christmas and birthday, and write a personal message inside.

When will my flowers be delivered ?

All orders with a delivery date before Christmas will be dispatched on Mon 19 Dec or Tue 20 Dec.

'Festive Dream' and all other hand-tied bouquets should arrive on Tue 20 Dec or Wed 21 Dec (as they'll be sent via DPD 24-hour tracked delivery). Letterbox flowers will be sent via Royal Mail first class, which can take longer than 24 hours, so may arrive on Thu 22 Dec.

Orders with a delivery date after Christmas will of course be dispatched nearer the time.

'Festive Dream' bouquet

How strong is this deal?

To give you a rough indication of how strong this deal is, here are the next cheapest and closest comparisons we found on Tue 13 Dec (the 'Festive Dream' bouquet has about 22 stems, including five roses):

Debenhams Flowers - £29.99 for 20 stems, including three roses
M&S - £35 for 18 stems, including three roses

What's Postabloom?

We've not covered a deal from Postabloom before, but its parent company also owns the photo app Postsnap, and feedback on deals we've covered from Postsnap before has been good, with many reports from MoneySavers who've praised its customer service.

If you experience any technical difficulties with this deal, you can contact the Postabloom support team by emailing team@postabloom.co.uk or phoning 01202 801900 (opening hours are 9am-5pm Mon-Fri). Let us know how you get on via Twitter @MSE_Deals or the MSE Deals Facebook page.

What else do I need to know?

Each greetings card will include care instructions for the flowers. Postabloom says that if these are followed the bouquets typically last for about a week.

The code is limited to one use per person.