Rice Dream Deals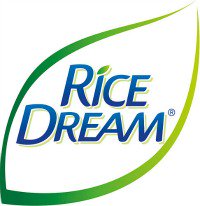 We don't currently have any Rice Dream deals.
Latest Expired Deals
£6 off any Dream incl milk/ice cream

Click & print coupons for dairy-free milk, gets 6 free at Waitrose

If you sign up to 'The Dream Challenge' at dairy-free brand Dream, you can print £6-worth of coupons (four £1.50 off coupons) valid for 14 days from the date of printing.

On Tue 12 Sep Dream told us there were 30,000 coupons left. They're available until Tue 26 Sep, or until they're all claimed.

Rice Dream is on offer for £1 a litre at Waitrose* (these two varieties only) until Tue 3 Oct, so you could get 6L FREE with these coupons.

Rice Dream dairy-free milk 'try me free' offer

Look for special 1L chilled cartons

If you're trying vegan in January for Veganuary, are dairy-free or just want to try a non-dairy milk, you can buy Rice Dream chilled 1L from Tesco* for £1.50 or Waitrose* for £1.20 - look for packs with the 'try me free' branding - and get your money back if you don't like it until Thu 30 Mar.

There are 120,000 packs available and the offer started on 1 Nov 2016, so they're subject to availability while stocks last. To claim your money back if you didn't like it, fill out a form with your details online at Rice Dream, print it out and send it to the address on the page before the end date. You'll receive your refund in the post in the form of a cheque. See full T&Cs.