Thomson Deals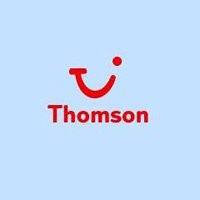 We don't currently have any Thomson deals.
Latest Expired Deals
Thomson Black Friday Deals

Eg, 7 nights in Spain half-board from £115pp

Holiday website Thomson is offering discounts on hundreds of holidays until Mon 28 Nov in its Black Friday sale.

The majority of deals we found were leaving this December/January from London, Manchester, Glasgow, Belfast or Bristol. When we looked on Wed 23 Nov – there were a mixture of self-catering, bed & breakfast, half-board and all-inclusive packages to more than 20+ destinations.

Here are a few deals we spotted based on two people sharing:

Bristol to Costa Del Sol, Spain (11–18 Dec) - 7 nights 3* half-board - £115pp (was £272pp)

Manchester to Malta (13–20 Dec) – 7 nights 3* bed & breakfast - £120pp (was £311pp)

London to Tenerife, Spain (8-15 Dec) – 7 nights 3* self-catering - £137pp (was £290pp)

Spending over £500?

If you spend over £500 on a holiday on its site – you can also save an extra £50 by using the code BLACK50 at the checkout until midnight.

Be sure to check with other holiday sites to make sure you are getting the best deal before booking – as holiday prices change often.

For the rest of our Black Friday deals and analysis, see our Black Friday 2016 Deals page.