Wow Air Deals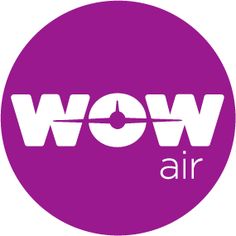 We don't currently have any Wow Air deals.
Latest Expired Deals
IMPORTANT - THIS DEAL HAS EXPIRED

This deal has expired - you can't get it any more. We've kept it here for reference.

Wow Air 20% off flights

£280 return to Los Angeles & more with 20% off code

You can get 20% off all flights from the UK to Iceland, the USA and Canada with low-cost airline Wow Air when you enter the code WOWPURPLEFRIDAY until 11.59pm on Fri 25 Nov.

Flights must be booked to travel between 10 January and 10 April 2017 and it's valid on any route including to popular destinations such as New York, Los Angeles, Las Vegas and Orlando.

Do note that all Wow Air flights to the USA/Canada have a stopover in Reykjavik in Iceland and do not include baggage or meals – so take any extra costs into consideration when comparing prices with other airlines.

The 20% off code only comes off the flight price and not the taxes and fees – so you won't get massive amounts off, but if you don't mind a stopover they look to be the cheapest. When MSE Jordon flew to Washington DC with Wow Air – there were no TVs, so think of this as a long haul budget airline.

Here are a few example we found using the code on Tue 22 Nov (prices below include taxes and fees, but not extras):

£240 return London to Boston (via Reykjavik, 1 hour 30 min stop) Tue 24 – Tue 31 Jan, was £262 before discount.
£270 return London to New York (via Reykjavik,1 hour 35 min stop) Thu 26 Jan – Thu 2 Feb, was £300 before discount.
£281 return London to Los Angeles (via Reykjavik, 1 hour 50 min stop) Tue 7 – Tue 14 Feb, was £313 before discount

Be sure to double check on the day that prices are the cheapest – as flight prices are subject to change.

For the rest of our Black Friday deals and analysis, see our Black Friday 2016 Deals page.