Young's Seafood Deals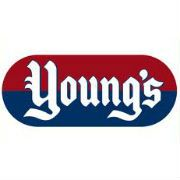 We don't currently have any Young's Seafood deals.
Latest Expired Deals
'Free' swim with £1-£2ish Young's fish fingers

At 300+ UK locations when you buy an adult ticket

You can get a free adult or child swim with the purchase of an adult ticket at 300+ participating local pools across the UK when you buy a promo pack of Young's fish fingers (10 or 24-pack, between £1 and £2 and available at most supermarkets).

There will be a nine-digit code located in the 'best before' box on the back of the packet, simply use the postcode locator to find your nearest participating pool, input the code and you'll be emailed a voucher which you must then print off and show at the pool.

Young's says the promo packs should be available until Sun 1 Jan 2017, and you can use your vouchers until Tue 28 Feb 2017. See full T&Cs.