25 Brexit need-to-knows
Incl house prices, visas, flights, consumer rights & more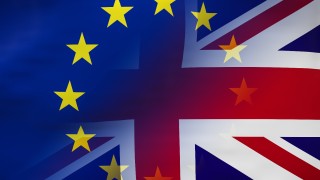 The UK is officially set to exit from the EU on Thursday 31 October. But with huge uncertainty and political dogfighting, MPs voting to try to block a no-deal Brexit and now a possible general election in the offing, much is up in the air.
This once-in-a-generation event will affect everyone in the UK, their finances and their consumer rights. Here we give you the facts where there are facts – and MSE founder Martin Lewis's risk analysis where there aren't.
Warning – some of this guide is based on intelligent guesswork... We've tried to give you accurate and impartial information, but this is a fast-moving situation, where much is still unknown. So this is what's likely to happen based on what we do know so far – it's not set in stone. We'll update this guide regularly as Brexit approaches.
Let us know if you have any feedback or suggestions for improvements in the Brexit need-to-knows forum thread (but please keep the politics out of it!).
What Brexit means for you, incl...
To give a summary, we were set to leave the European Union on 29 March, but MPs couldn't decide what sort of arrangement we wanted to leave with by then. After talks with EU leaders, it was agreed that Brexit would be delayed "only as long as necessary", and that the UK would leave no later than 31 October.
In a further twist, MPs voted in early September to force the Prime Minister to ask the EU to delay the date the UK leaves the EU until the end of January, unless there's a deal by 31 October. At the moment, it is unclear what action the Prime Minister will take.
What's going to happen when we leave the EU?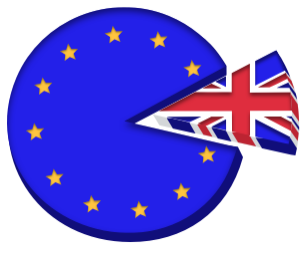 Unless you've been living under a rock for the past two or so years, you've probably heard the term 'Brexit' and know it's shorthand for Britain's exit from the European Union.
Yet beyond that, there are many different views of what Brexit should entail – usually depending on whether it's something people support or not. Slogans such as "Brexit means Brexit" and lots of confusing EU jargon don't make it easy.

'What really impacts people's finances is whether we leave with a deal' – Martin
"In the short to medium term, what really impacts people's practical finances and arrangements is whether we leave the EU with or without a negotiated deal.
"If the UK gets a negotiated deal with the EU, then almost certainly the pre-negotiated transitional arrangements will apply. Put simply, this means no change for consumer rules, regulations and prices until the end of 2020 (or longer depending on when things are agreed).
"If we leave without a negotiated deal, commonly known as a 'no-deal' Brexit, then the landscape will change, and will change rapidly, and you will need to take action. The Government has even undertaken an education campaign to warn people about what could happen if there's a no-deal.
"The soonest we could possibly leave is 31 October. That is looking less likely now Parliament has voted for the Prime Minister to ask the EU for an extension. In these unprecedented times, there's still a debate about whether the Prime Minister will follow the intent of the law set out by Parliament, and if he does, whether the EU would accept it. If not, the current law states the UK will leave without a deal on 31 October.
"Although I'll be honest, I've said similar in previous incarnations of this guide before with various dates – such as 29 March – which means the best advice is to constantly follow the Boy Scouts' motto of being prepared rather than concentrating on one specific date."
In a landmark referendum held in June 2016, those who took part voted by 52% to 48% to leave the European Union.

While this referendum was legally only indicative (so it didn't in its own right have the force of law), it was seen as politically binding.

However, as Martin Lewis says: "Some cared about immigration, others sovereignty, some the economy – yet the disgrace is we had a black-and-white vote on a rainbow of issues."

Other than the phrase "leave the European Union", there was no definition on the ballot paper of what Brexit meant, leading to huge arguments since about how far the UK separates from the EU.

On 29 March 2017, the Government triggered a rule known as 'Article 50', which started the UK's withdrawal from the EU. It was passed through the UK Parliament and dictated that we'd leave exactly two years later, on 29 March 2019 (though this has now been delayed, and we're set to leave on 31 October or potentially even later).

Since Article 50 was triggered in March 2017, the UK has been negotiating with the EU over what kind of arrangement we'll have with other countries in Europe once we leave.

On 14 November 2018, Former Prime Minister Theresa May announced that a 'withdrawal agreement' had been reached with the EU, outlining the basis of a deal for when we leave.


On 15 January 2019, this deal was rejected by a large majority of MPs in a crunch vote.


On 12 March 2019, the deal was rejected by MPs again.


On 13 March 2019, MPs voted to reject a no-deal Brexit under "any circumstances". However, legally this means little, as leaving without a deal is the default option if no other arrangement is made.


On 15 March 2019, MPs voted to seek an extension to our exit date from the EU, and EU leaders decided to accept a delay until 12 April, or 22 May if MPs passed Theresa May's deal by the end of March.


On 29 March 2019, MPs rejected the withdrawal agreement again.


On 11 April 2019, after talks with EU leaders, it was agreed that Brexit would be delayed "only as long as necessary" and that the UK would leave no later than 31 October.


On 24 July 2019, Boris Johnson became leader of the Conservatives and Prime Minister after a vote among party members. He later reaffirmed that the UK would leave the EU by 31 October.


On 28 August 2019, the Queen approved a request from the Prime Minister to suspend Parliament after MPs return to work in September – a move which could cut the time MPs have to pass laws to stop a no-deal Brexit.


On 3 September 2019, MPs voted in favour of taking control of parliamentary business, meaning they can bring forward a bill to delay Brexit.


On 4 September 2019, MPs voted in favour of a bill mandating the Prime Minister to ask for a delay to the date the UK leaves the EU. At the moment, it is unclear what action the Prime Minister will take.

The short answer is... we (still) don't know, and it's not clear if there will be one. Former Prime Minister Theresa May's proposed 'withdrawal agreement' set out what our relationship with the EU could look like after we leave.

However, with that deal overwhelmingly rejected by MPs, and May later being replaced as Prime Minister by Boris Johnson, the chances of us leaving with that exact arrangement seem very remote, however, if we do leave with some form of deal, it's likely that much of the detail will be similar and there'll be a 'transition period' straight after we leave, lasting until 2020, during which some of the current relationship between the UK and EU would continue.

The default option is that we leave the EU without any agreement in place (ie, a 'no-deal' scenario). This means our relationship would be governed by World Trade Organisation rules, which set a minimum standard for international trade – but what exactly might happen under this scenario is much less certain.

The majority of MPs don't support a no-deal scenario either – they have voted to reject one. But without an alternative plan, that is what's set to happen.

Of course, some are still campaigning to reverse Brexit, and to have a second referendum (sometimes referred to as a 'people's vote') on whether we should leave the EU at all.
What can we expect for the economy?

Martin: 'The only certainty is... uncertainty'
"The only thing that is certain for the economy at the moment is the uncertainty. That isn't a trite phrase. It means when you're making any decisions, you have to factor in the chance of substantive change.
"If we are leaving, then we could leave with or without a deal. Theresa May negotiated a deal called the withdrawal agreement, but it was rejected by Parliament multiple times. The talk is, if we do have a deal, much of it will be based on that original agreement – with some major caveats.
"Yet even if that is so, the main economic effects on the UK depend on our future political and trading arrangements with the EU and the rest of the world – and mostly they weren't in the withdrawal agreement – let alone finalised. Though there is a small safety blanket of likely 'transitional arrangements' which means things come in more slowly.
"Obviously if, as is a strong possibility, we leave in a no-deal scenario then all those issues are still unresolved, and the change is immediate – we move straight to World Trade Organisation [WTO] trading rules. However, how that will impact us is more hotly debated than a hot potato, in a hot oven, in a volcano.
"Clearly Brexit is likely to be one of the major factors impacting interest rates, foreign exchange rates and the strength of the UK's economic growth, all of which have knock-on effects for your job security, house prices, mortgage and savings rates and more. Yet there is no agreement on which way.
"And to complicate it further, this isn't just about the practical outcome of Brexit itself. It's about the prediction of the practical outcome of Brexit.
"Markets move based on sentiment. Whether rightly or wrongly, the markets don't like Brexit, and they don't like uncertainty – as we saw from the large drop in the value of the pound when the referendum result was announced (see more on holiday money later).
"The closer we move towards no deal, the weaker the pound gets – which helps exports, but pushes up the prices of many of the things we pay for – and demand weakens, which can impact house prices.
"So it is likely the more loose the final situation, and the less close the UK's future relationship with the EU, the worse the markets will react in the short term. Then after a while the practical effect itself takes over.
"Rather than trying to second-guess economic shifts, it is best to focus on your own personal finances, which are more controllable and predictable (do a money makeover if you're worried)."
The Bank of England has warned house prices could plummet

Experts continue to warn that a house prices crisis could be just around the corner. In November 2018, the Bank of England produced a report saying that in the absolute worst-case scenario, a no-deal Brexit could lead to the economy shrinking and house prices falling by close to 30%, as well as unemployment doubling and inflation rising to 6.5%.

Martin: 'These are worst-case predictions'

"These are absolute worst-case scenario predictions. The likely outcome is nowhere near as harsh as that.

"And of course, house prices are a double-edged sword – if prices drop, it means they become more affordable for many not on the housing ladder.

"Those who already own houses don't lose out in the short term as any price drops are just on paper. The real losers would be those looking to move (and not upgrade), cash up, or use their equity to release extra cash."

Mortgage, loans and savings rates could, er, rise or fall

After years of no change leading up to 2016, the Bank of England dropped the base rate – its official borrowing rate which some mortgage and savings rates are tied to – in the wake of the EU referendum, to stave off a recession. Since then, the base rate's risen twice, and now sits at 0.75%.

Martin: 'For mortgages, loans and savings, I'd forget the predictions'

"This is a really tricky one.

"If the economy declines because of Brexit as the Bank of England's suggested, then on first thought you'd expect interest rates to drop – as that makes the cost of borrowing cheaper and gives less incentive to save – meaning people will spend more, stimulating the economy.

"However, if the pound drops due to Brexit, it'll cost more to buy things from abroad, which will push up inflation. And the usual way you try to tackle inflation is by increasing interest rates (to quell demand, so prices fall). In fact in September 2018, the Bank's governor Mark Carney suggested Brexit rate rises.

"Of course if Brexit boosts the economy, then the reverse can happen.

"For those with mortgages, I would forget the predictions. The rates of new mortgages are still pretty close to historic lows right now, so if you want certainty and can get a cheap fix, then do it.

"With hindsight it may not turn out to be the cheapest thing, but rates are so low they can't drop that much further – and certainty has value too. See Compare Fixed Mortgages and our Free Remortgage guide for more.

"For savers, while you can lock in fixed savings rates, you'd be locking in at relatively low historic rates. Having said that, we've seen long-term interest rate predictions drop and we've started to see savings rates begin to drop on the back of that, so if that trend were to continue, fixing now could be a benefit.

"But I wouldn't do it just due to worries over Brexit risks. If fixing your savings is something you'd do anyway (as you get better rates) then it's fine, but I'd be wary of fixes longer than three years with such uncertainty around. See top fixed savings.

"Most personal loan rates are fixed at the outset, so if you've got one it is unlikely to change. However, if you're due to get a loan, again we are currently (for loans above £3,000) close to or at all-time record lows. So while rates could sneak lower, if you need to borrow, sooner is safer.

"Credit card rates tend not to be too dependent on UK interest rates, so are unaffected."
The impact on flights, flight delay compensation
There has been some worry there could be major disruption to flights in the aftermath of B-Day – but this has mostly been quelled. (See below for more travel need-to-knows.)

Martin: 'When we refer to a deal, which deal?'
"From now on, we've split the guide into the likely impact if we leave with or without a deal. The difficulty in doing that is that technically there isn't a deal on the table at the moment.
"So we are basing our 'deal' scenario on Theresa May's withdrawal agreement. As it has been voted down in Parliament a number of times, it's unlikely we'll end up with that specific agreement. But on most of the practical points – rather than the bigger political points such as the Irish backstop – the key is that there will be a transitional arrangement, so we understand that the outcome will be the same regardless of which specific deal is agreed. And this is generally what the Government departments we've spoken to have suggested as well."
Flights shouldn't be disrupted

If we leave with a deal... there shouldn't be any disruption to flights, particularly in the short term.

If we leave with no deal... the Government says there still shouldn't be disruption. Last year the Government warned that if we leave the EU with no deal, there could be disruption to travel in the days after Brexit – but it's now said flights will continue as normal and travellers can book with "confidence".

The UK will see the return of duty-free shopping for those travelling to EU countries in the event of a no-deal Brexit, the Government has said.

Passengers travelling to EU countries will be able to buy beer, spirits, wine and tobacco without duty being applied in the UK, if the UK leaves the EU without an agreement.

The policy will apply to duty-free shopping in UK ports, airports and international train stations.

The Government says flight delay compensation rules won't change

If you're on a flight to or from an EU country which – due to the airline's fault – is delayed by more than three hours or your flight is cancelled altogether, under EU rule 261/2004 you're entitled to between £110 and £540 per person in compensation. Full details on this can be found in our Flight Delays guide.

Regardless of whether we leave with a deal or not... the Government insists flight delay compensation rules will remain the same. It says this has been done by writing EU261 into UK law.

We've put various scenarios under which flights would currently be covered under EU261 to the Department for Transport – such as if you flew from the US (a non-EU country) to France (an EU country) on British Airways (a British airline) – and it's adamant that with EU rules copied into UK law you'll still get the same cover you would if the UK remained in the EU. You can read the small print here.

It's also worth bearing in mind that if you fly between two European countries after Brexit, you'll still be covered under EU261, as the law does not require you to be an EU citizen to claim compensation.

But you're unlikely to get compensation if your flight IS delayed or cancelled due to Brexit

The UK Government has now said flights won't be cancelled due to Brexit.

Regardless of whether we leave with a deal or not... if there were to be disruption, you probably wouldn't get any compensation.

Under EU261, you only get compensation if a delay is deemed to be within the airline's control. Some carriers, such as Thomas Cook, are putting clauses into their terms and conditions to explain that the cancellation of flights due to Brexit will NOT be deemed to be within their control.

It is likely that airlines will still refund the cost of your ticket, but for the purpose of compensation, some airlines will class the cancellation in the same category as a natural disaster such as a volcano eruption or earthquake.

And even if airlines don't have a specific clause in their T&Cs, flight delay lawyers Bott and Co say that it's "very unlikely" that passengers will be able to claim compensation for flights that are delayed or cancelled due to Brexit.
Get Our Free Money Tips Email!
For all the latest deals, guides and loopholes - join the 12m who get it. Don't miss out
The impact on holidays and other travel around the EU
Get Our Free Money Tips Email!
For all the latest deals, guides and loopholes - join the 12m who get it. Don't miss out
Consumer rights and financial security
Much of the UK's financial services legislation comes from EU directives. These allow banks and other financial services firms to offer banking, saving or lending services across the EU without needing to be regulated by each individual country's financial regulator.
Some of the most important consumer rights laws in the UK – such as the Consumer Rights Act, which provides protection when you buy goods online and in store – are also based on EU directives.
Here's how the land will lie after we leave the European Union:

What will the impact on EU citizens living in the UK be?
While Brexit will affect everyone in the UK, the most immediate direct impact will be on the 3.8 million people living here who are citizens of other EU countries.
If you're one of them, here's what you need to know:
You'll have to apply to stay here after 2020

If you're an EU citizen living in Britain, you won't have to leave when Britain leaves the EU. In fact, you and your family will be able to continue living in the UK without doing anything until 31 December 2020.


But if you want to stay beyond that, you'll have to apply for 'settled' or 'pre-settled' status (unless you're an Irish citizen, or already have indefinite leave to enter or remain in the UK).

Settled status will be given to successful applicants who by the time they apply have been living in the UK for at least five years.


Pre-settled status will be given to successful applicants who won't have lived in the UK for five years by the time they apply.

Both settled and pre-settled status will mean you can live and work in the UK, enrol in education or continue studying, use the NHS, access benefits and pensions if eligible, and bring family members to the UK to stay long-term.

If you get pre-settled status, you can:

Stay in the UK for a further five years from the date you get pre-settled status.
Apply for settled status as soon as you've lived in the UK for five years and spent at least six months of each year in the UK. You will not need to pay a fee.
Spend up to two years in a row outside the UK without losing your pre-settled status.

If you get settled status, you can:


Stay in the UK for as long as you like.
Apply for British citizenship if you meet the requirements.
Spend up to five years in a row outside the UK without losing your settled status.
Your children will automatically become British citizens.

The deadline for applying will be 31 December 2020 at the earliest. You may be able to apply after this date if you're joining a family member with settled or pre-settled status in the UK.

Full details on what you'll need to apply can be found on the Government website, but in brief, you'll need information such as proof of identity and proof of residence in the UK. During the trial phase, you have to use an Android app, or travel to one of several centres, to apply. But the Government has insisted there'll be easier ways to apply once applications open fully.

The scheme was initially going to cost £65 for those aged 16 or over, or £32.50 for those under 16. But on 21 January, the Government announced it was scrapping the fee, and anyone who pays it or has already paid it will be refunded. Further details on how the money will be refunded will follow.

If your application is not successful, you won't be able to stay in the UK – although you can appeal a decision and reapply.

If you don't live in the UK yet, it's possible you won't be able to move here after the 31 October. The Government's website says: "If the UK leaves the EU without a deal you will need to be living in the UK before it leaves the EU to apply. The deadline for applying will be 31 December 2020."
Get Our Free Money Tips Email!
For all the latest deals, guides and loopholes - join the 12m who get it. Don't miss out
What will the impact on UK citizens living in the EU be?
Right now, all UK citizens are also EU citizens, which means they can go live and work anywhere in the European Union – from Seville to Stockholm – without needing to apply for a visa. Many Brits take advantage of that, with an estimated 1.3 million living elsewhere in the EU.
If you do live abroad, here's what you need to know:
If you already live in the EU or are moving there soon, it's expected you'll be able to stay beyond 2020

Currently, UK citizens living elsewhere in the EU enjoy access to state pensions and healthcare.

Under the current agreement between the EU and UK, you SHOULD be able to continue to live in another EU country as long as you move there before 31 December 2020 – but this isn't 100% guaranteed.

If the UK and the EU agree a deal, this won't change until at least December 2020 due to an agreement on 'citizens' rights'. Free movement – the right to live and work in other EU countries – will continue exactly as now.

UK citizens living in EU countries will be able to apply for settled status under the agreement. This means that anybody who moves before the end of the transition period will in principle be able to remain permanently, with broadly the same rights, including to benefits and pensions, as they have now.

What's outlined above isn't necessarily dependent on the UK agreeing a wider deal with the EU, but the UK Government has also told us it "can't legislate" for foreign governments.

In the event of a no-deal, most EU countries are likely to apply most of the provisions that they would if there was a deal. So UK nationals in the EU and EU nationals in the UK should be able to stay – but precisely how people are treated may differ between countries and there are possible complications, for example relating to healthcare.

If you want to move to the EU after 31 December 2020, whether you can do so and your rights will depend on the outcome of the negotiations between the UK and the EU.

For full information you'll need to go to the government of the EU country that you live in or plan to live in, though there are more details on Gov.uk, including Living In Guides.

Planning to study abroad? You'll still be able to get Erasmus+ funding until the end of 2020

Erasmus+ is a programme for education, training, youth and sport. The best-known aspect of it is the university exchange programme, which allows students from the UK to study at European institutions for a year during their degree.

Eligible students receive an Erasmus+ grant provided by the European Commission – this is paid through your institution. This grant contributes towards the extra costs that you may encounter from studying abroad.

After 2020, the UK's continued participation in the scheme depends entirely on any deal it agrees with the EU.

But even in the event of no deal, funding will be covered until the end of 2020, as the UK Government says it will cover the payment of awards to UK applicants for all successful Erasmus+ bids submitted before the UK exits the EU, and afterwards, until the end of that year.

The UK wing of Erasmus+ says it is seeking to agree practical arrangements with the European Commission to ensure that UK students can complete their exchange in a no-deal scenario without problems.
This is a rapidly changing guide. Let us know what questions you have about Brexit – and give us your feedback on this guide – in the Brexit need-to-knows forum thread.
Get Our Free Money Tips Email!
For all the latest deals, guides and loopholes - join the 12m who get it. Don't miss out
Join the MSE Forum Discussion