Concentrix tax credits help – how to appeal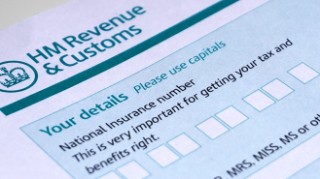 Thousands have had their tax credits cut by Concentrix, the controversial contractor hired by HM Revenue & Customs – and more than 70% of those who've appealed have had payments restored. Here's what to do if you're affected...
What a mess! What went wrong between Concentrix and HMRC? Concentrix, a US business services firm, was tasked by the taxman to look into 5.5 million tax credit awardsand "identify in the region of two million cases that are forecast to contain tax credit fraud or error".
But it's faced a catalogue of complaints, with many claiming payments have been cancelled arbitrarily, letters have gone missing and tax credits been withdrawn without the required 30 days' notice. This has left many without cash for vital household bills. In September, HMRC announced it won't renew its contract with Concentrix when it expires in May 2017.
So what's the latest? Almost 15,000 people who've had tax credits cut are now appealing the decision. According to evidence heard by MPs, the vast majority of these appeals are successful – Concentrix says "90%-95%" are, while HMRC puts the figure at 73%.
We're starting to hear success stories too, after we published our Concentrix appeal tips last month. For example, Sara emailed: "I am a single parent with two dependent kids – Concentrix decided I owe £3,000 for tax credits received. They took this from my child tax credits which left me £23 to live on! I rang HMRC today and it's sorted – thanks Martin."
I've been left without tax credits thanks to Concentrix. How can I appeal? HMRC has now taken over all new tax credit checks and – crucially – all appeals already launched against Concentrix decisions.
But although the US firm won't take on any new tax credit checks, it continues to handle some 200,000 cases which are already open (ie, where Concentrix is investigating someone's tax credits and has given them the standard 30 days to respond).
It's possible Concentrix could still stop your tax credits if it's been investigating you. If this happens and you don't agree with the decision and want to appeal, you should:
Ask HMRC to reconsider Concentrix's decision. This is technically called a 'mandatory reconsideration' – they used to be done by Concentrix itself, but now you go to HMRC. Fill in a form and send it with supporting documents to the Tax Credit Office – you've 30 days from being notified of changes, unless there are exceptional circumstances (eg, being in hospital).


Still unhappy? Appeal further. You can go to the Social Security and Child Support Tribunal in England, Scotland or Wales. You must fill in and return a form, along with a copy of your mandatory reconsideration notice, usually within a month of receiving it. The case will be considered by a tribunal judge, and you may request a hearing if you want to attend in person. The process is likely to take a few months.

In Northern Ireland you must appeal to the Appeals Service – but the exact procedure you must follow depends on the date you received your mandatory reconsideration notice, because the rules recently changed. As with British appeals, you'll be expected to submit your notice and will then have access to an independent tribunal.
What if my tax credits were cut months ago? There's technically a 30-day window for you to appeal a tax credits decision, and a further month to go to the tribunal if you want to appeal further. All the information to appeal should have been provided to you at the time.
HMRC says it has already checked for accuracy and quality cases which have been dealt with in the past.
If you believe your credits were wrongly stopped by Concentrix a long time ago and you think your case should be re-examined, you should contact HMRC directly to investigate your case, but don't raise your hopes too much.
Get Our Free Money Tips Email!
For all the latest deals, guides and loopholes - join the 12m who get it. Don't miss out
What else can I do? If you haven't already, get your MP involved in your case to put pressure on the Government. You can find out who your MP is and how to contact them via the WriteToThem website. If you want an update on an appeal you've already made, contact the Tax Credit Office on 0345 300 3900 or use its webchat service.
You can also download the HMRC app (on Android or iPhone) or sign up to a Government Gateway account on desktop to monitor your tax credit payments.
How will I get my tax credits back if I win my appeal? HMRC says this all depends on whether your claim was terminated completely, or it was only reduced or an element of it (eg, the family element of child tax credit) was cut. If you've successfully appealed Concentrix's decision to remove or reduce your tax credits with a 'mandatory reconsideration', then:
If your entire claim was wrongly terminated... You'll receive a lump sum amount for the period where payments were terminated. You'll then continue to receive your usual tax credit payments in future.


If your entire claim was reduced but not stopped, or only one or more elements of your claim were wrongly cut... Your payments will be recalculated and increased to take account of the repayments you're owed – but the extra money you're due will be spread out over the period to 5 April 2017 and paid in instalments.
But that doesn't seem fair, given it was Concentrix which made the error?
Unfortunately, HMRC has refused to say why only some will get their tax credits back as a lump sum.
However if you're in severe financial difficulty as a result of your tax credits being stopped or severely reduced then you can request a 'hardship payment'. This is usually a loan that you can only get if you're struggling to meet your basic needs or those of your children (such as accommodation, heating, food and hygiene costs).
To apply for this, contact the Tax Credit Office on 0345 300 3900 or use its webchat service to explain that you are in severe financial difficulty. You may be able to negotiate to receive your tax credits repayment as a lump sum, or you may be offered other short-term financial options such as the hardship loan.
Get Our Free Money Tips Email!
For all the latest deals, guides and loopholes - join the 12m who get it. Don't miss out
If you're in urgent need then you may be able to get vouchers to pay for food, clothing or fuel from your local welfare assistance scheme. Charity Child Poverty Action Group lets you search if your council offers this scheme.
Your local council or Citizens Advice may also be able to direct you to other help available in your area, including any food banks that operate. The Trussell Trust is one of the largest networks of food banks and you can search its website for one in your area.
Has there been any investigation into Concentrix or HMRC? The cross-party Work and Pensions Committee organised an evidence session in Parliament where MPs, HMRC and Concentrix heard from people who have appealed against a decision by the firm.
The committee plans to publish a report and is writing to Concentrix and HMRC demanding urgent information regarding:
How the performance of Concentrix was monitored by HMRC
Levels of staffing at Concentrix and the training provided to staff.
Steps HMRC will take to compensate claimants and review decisions taken by Concentrix.
Assurance that Concentrix will not be compensated for HMRC taking many of their responsibilities back in-house.
Another select committee, the Treasury Committee, has said it will call on HMRC and Concentrix to give evidence after the "huge amount of distress caused".
And the National Audit Office (NAO) is also investigating – if you would like to offer evidence, you can email it at enquiries@nao.gsi.gov.uk, putting 'HMRC's contract with Concentrix study' in the subject line. The NAO has said that while it will consider all evidence provided, it may not be able to respond.
Unsure if you're due tax credits? Check our Tax Credits guide or Benefits Checker to see if you're eligible.
Join the MSE Forum Discussion