Laptop Grants
Free for children with SEN
Get Our Free Money Tips Email!
For all the latest deals, guides and loopholes - join the 12m who get it. Don't miss out
IMPORTANT UPDATE! All of the home access grants have now been given out, and there are none left. Sorry if you didn't get one in time - this guide has just been left as an archive.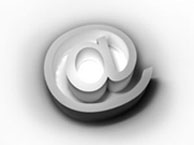 The Government is giving away free web access and laptops grants to lower income families in England without internet access. If you have children in school years three to nine (roughly age 7 to 14) you may be eligible for free IT equipment.
In this guide...
Who's the scheme for?
At the start of 2010 the government's Home Access Grant made available 270,000 grants for low income families with children living in England (there were no plans to provide the scheme in Scotland, Wales or Northern Ireland) for internet access at home.
The main bulk of grants ran out in August and are now only for children with disabilities or a special educational need. It's one grant per household and to be eligible:
You need children in years 3 to 9
This will normally mean ages 7 to 14.

Itís for families with lower incomes
There are a number of tests for this, generally speaking if your child qualifies for free school meals or you receive income support, income-based JSA, child tax credit plus an income lower than £16,190, it's worth checking out.

It's targeted at those without internet access already
While the scheme is targeted at those who either donít have a computer or donít have web access, there are only limited checks done on that, though it is important people donít abuse the system.

Your child needs to have a disability or special educational needs
Home Access packages come with Assistive Technology software (including text to speech, text prediction, mind mapping and screen magnification) and equipement to support children with disabilites (where your child receives DLA) or special educational needs.

If you need help getting started online, or want to help others, see the Free basic computer courses forum discussion thread.
Please spread the word
By definition many of the people who are eligible for this grant wonít be online reading this (though you may be reading with work access).
What equipment do I get?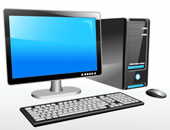 This depends on the needs of your child. Packages are tailored but usually include a computer (laptop, desktop or netbook) and one yearís web access.
Yet you cannot go anywhere, it's only retailers that operate the scheme, though these include mainstream providers such as Phones4u and Misco.
Once you've been accepted you'll be sent a voucher to hand in to one of the participating schemes. Vouchers need to be used within three months.
Here's some feedback we've had from a range of MoneySavers - Thanks to them all.
Got my home access grant today, it took about 3 weeks in total, easy application form.
I just got a grant for a laptop and free internet for a year.
Sister ordered her laptop on Friday, received it today (Tue).
How do I apply?
Call 0333 200 1004 or check details at Home Access. Once you've done a quick eligibility check you'll be sent an application form to complete, which generally takes 3 weeks to process. To help your application be trouble free the grant helpline has given us some top tips to filling out the form:
Top tips to filling out the Home Access Grant form
It's about school year, not age
Check what school year your child is in before applying. Home Access is available to pupils in school years 3 to 9, normally aged between 7 and 14 (and school years 1 to 13 if they are Looked After Children).

Choosing the type of grant
Select your Home Access package carefully. There are various packages available and you should select the type carefully as you will not be able to change it, or the purchasing method, once your form has been submitted.

If you only want internet access, you can apply for a grant just for this or you can apply for a computer too (even if you already have an old one). You're not eligible if you've already received a free computer from another scheme.

Once you have the grant ensure you check the offers from each of the suppliers as there are some differences and you need to buy everything from the same company. You also need to use the grant within three months.

Fill in all the questions
Ensure ALL the mandatory fields are completed on the application form before sending it back. This includes the learnerís name and date of birth. If any essential information is missing from the form, it will be returned and it will delay your grant.

Make sure the form is signed
Double check that you have signed your application form before sending it back. Unsigned application forms will be sent back to you to be signed.

Include the correct evidence
You'll need to send a Disability Living Allowance letter or Statement of Special Educational Needs.

Everyone needs to include a Child Benefit letter but you don't need to provide extra proof for children that have been registered for Free School Meals for more than four weeks, otherwise you will need to provide other proof of income, such as a benefit letter.

Any supporting evidence must be an original, no copies will be accepted and the address on any benefit letters must match the address on the application form. The recipient of the benefit should complete the application form, ie, not the father if it is the mother who claims it.

Call if you need help
If you've any questions call the Home Access helpline on 0333 200 1004. Assessment Officers are available between 8am and 8pm Monday to Friday, and on Saturday from 9am to 1pm to help if you require help filling out the form.
What other grants are available?
If you're eligible for this grant there are likely to be other freebies you can apply for too: