WARNING! This loophole closed at Noon on 1st April.
The article has been left viewable for archive purposes only. Please scroll down to see how the loophole worked
Thereís a guaranteed system to avoid paying any income tax in the 2009/2010 year. This loophole closes at noon on 1st April. This notice will be taken down at exactly that time, so if you are reading it, you are still in time. This is a step by step guide including the unique tax free calculator, that will take you through the entire process.
Step 1: Itís all about what you earn
During the 2009/10 tax year, which starts on 6 April, every UK adult (under 65) will be allowed to earn £6,475 a year without paying any tax on it. This is known as the tax free allowance and is the crucial weapon in this loophole. If you earn less than this including salary and savings income and are paying tax, then you need to speak to the taxman about reclaiming it.
Usually the next £37,400 you earn above that is taxed at 20%, anything above that at 40%. Before you read on, it is very important you understand all of the above.
Step 2: The Tax Free Calculator
The exact system used depends on the amount you earn each year. Therefore simply enter your details in the calculator below and it will give you a bespoke guide for how to ensure you do not pay income tax for 2009/10.

The calculator assumes you have no or limited interest from savings. Also as its been built at short notice, if you put an amount below the tax threshold in, it still calculates the loophole for you, but its irrelevant.
Also very important do remember this ONLY works before noon on 1 April.
Tax Free Calculator
What is your expected annual income:
£
To pay no tax next year...

EASY! Earn less than £6,475
Thanks for trying our special calculator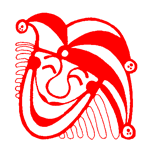 'Happy April Fool's to you...
even MSE can't beat the taxman!'