Recession-proofing
Protect yourself from economic downturn
Get Our Free Money Tips Email!
For all the latest deals, guides and loopholes - join the 12m who get it. Don't miss out

Rose | Edited by Dan
Archived 1 May 2012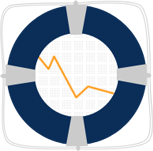 The UK's officially in recession, but beware scaremongering. For many, the downturn's worst effects have already been felt, and the economy's just flatlining. Don't let the R-word scare you into a knee-jerk 'mustn't spend' reaction - it's about your situation.
The key is reacting sensibly to your circumstances. If you've a stable job, little's changed. If redundancy looms or pay may drop, preparation's crucial. If on benefits or unemployed, it's about continuing the struggle.

This guide is archived We are thankfully no longer in a recession, so this guide is now out of date. However, there is still some information in here that you may find helpful, such as what to do if you think you're going to be made redundant.
Recession reflects the past - not the future
Recession needn't be a scary term. The technical definition's quite simple. To be in recession, the economy has to shrink for two successive quarters (over six months). This was made official on 25 April 2012. But in reality, it's simply a description of what's already happened over the last six months, not a prediction of the future.
Beware recession scaremongering
The 'double-dip' recession means it's the second time the UK's been in recession in a relatively short time - the last recession was in 2008/09. But in real terms, the economy's changed very little since then, so don't let recession scaremongering make you panic.
When the last recession hit, it came after a period of growth and stability, so things had a long way to fall. But this time round, the economy's flatlined for a long time, so unlike the last recession where things were plummeting, it's likely to be "more of the same".
No-one should take it that things are good with the economy - they certainly aren't. But the actual change, in real terms, is minor.
Act on your own situation
What's key here is acting according to your own personal circumstances, not having a knee-jerk 'musn't spend' reaction. For many, recession-proofing will simply be about ensuring you're doing the same financial safeguarding you'd do when times are good.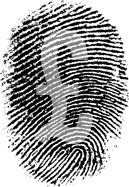 So if you're in a stable job, you're still getting bonuses and you've decent emergency savings, great. The news is likely to have little effect. But if you've been told work cuts are on the way and you may face redundancy, you'll need to take more steps to prepare.
In both cases, reacting to your own personal situation is far more sensible than reacting out of fear. Use the tips below to help you decide what action you need to take:
The tactics below are about making sure your finances are stable in any eventuality, though they're aimed at those struggling or expecting change.
If redundancy looms, live like it's happened
Money earned now needs to be spread across a period of potential unemployment. So don't think "I'll sort it when it happens" - start living now as if you'd lost it, ekeing out the cash to prevent a future crisis.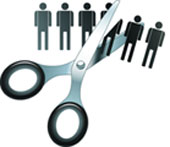 So cut back on everything you can. Use the Free Budget Planner to see where cash is going, then use the Money Makeover and Stop Spending guides to help slash £1,000s.
Put any spare cash away to help you get by later in a Top Savings Account (see below for info). This way, while you'll be living tighter for longer, the depths won't be as deep.
If you're facing redundancy, this cash emergency fund should be able to support you for around six months, though anything's better than nothing. See the full Redundancy Help guide for help on planning, your rights and how to minimise the impact.
Know your redundancy rights
If your job is going, and you've been with the company for over two years, you've a legal right to a pay-off (some tax-free), unpaid holiday back and notice. Some firms may choose to pay earlier. Even if your employer's gone bust, money can be paid from the National Insurance fund. See the full Redundancy Help guide for full info.
It's also worth noting that, outrageously, if you lose your job you'll often pay more for car and home insurance, so use the Cheap Car Insurance and Home Insurance guides to see if it's worth cancelling and moving elsewhere.
Cut your debts - and their rates - while you can
Debt isn't something you can cancel. So the absolute priority's to use any savings or spare cash to clear it, highest rates first. Many fight this, but the logic is irrefutable:
Owe a credit card £1,000 at a typical 18% rate, and it costs you £180 a year. But £1,000 in even the top savings account after tax pays only 2.5%. That's £25 a year. So pay off the card with the savings and you're £155 a year better off.
Many prioritise an emergency fund over clearing debts, but for most it's false logic. Clearing debts saves money. If an emergency happened, you could use your credit cards to borrow cash back, making you no worse off overall. See the Pay Off Debts With Savings guide.
If income's likely to drop, whether through redundancy or less overtime, it's easier to cut debt costs before your credit score's hit. Ensure you Balance Transfer any credit or store card debts. Shifting debt to a new card at a cheaper rate can save £100s, or even £1,000s.
If you can't bag new credit now, call existing lenders and ask if they'll accept debt from your other, more expensive cards - move it where it's cheapest. See the Credit Card Shuffle guide.

Get Our Free Money Tips Email!
For all the latest deals, guides and loopholes - join the 10m who get it. Don't miss out
Build a cash emergency fund
If you're debt-free (excluding a mortgage), try to save enough cash to cover six months of bills.
It's a great buffer, but even if you never need it, it's an effective way to build up your savings and ensure you earn decent interest.
See the Top Savings and Top Cash ISAs guides for full info on the best rates for each type of account.
Do a 5-min benefits check
It's not just the unemployed who can get benefits. In rare cases families with £72,000 income can qualify, so ensure you aren't missing out. Use our Benefits Check-Up tool to instantly check your eligibility.
It's also well worth seeing if you're entitled to any Tax Credits. While thousands saw these fall or end in April 2012, for some it can still mean a payout that's potentially in the £1,000s.
Free 'insurance' - spend on credit card
During a recession, sadly companies can feel extra strain and have problems delivering, or go bust. Hopefully this won't happen, but here's a trick for extra protection.
If a firm goes bust and your ordered goods haven't arrived, or have but are faulty, it's a nightmare. But pay for purchases (even partly) from £100 - £30,000 by credit card and if the company goes bust or has problems, Section 75 laws mean the card company's jointly liable for the whole amount, meaning you've a right to get redress from it instead.
Do all bigger spending on the card, but only do this if you're fully repaying each month to avoid interest. In which case, use a Top Cashback Credit Card and you'll get paid to spend.
Ensure your savings are safe
While the mere fact we're in recession doesn't mean it's going to happen, big banks can collapse. Once unthinkable, we've seen banks including Northern Rock, Bradford & Bingley, Icesave, Halifax and more in trouble in the past.
The government guarantees £75,000 per person, per UK-regulated financial institution. This means you'd get back up to this amount per person, per financial institution. So if you've more, spread it in multiple accounts.
Sadly though, the definitions of 'UK-regulated' and 'financial institution' are complex. See the Safe Savings guide for full help, plus more safety tips to protect your cash.
Beware income eaters
Currently, your job might be secure. But job losses, pay freezes or cuts, and reduced or banned overtime pay are all ways companies can cut back if they feel the pinch.

This doesn't necessarily mean there will be widespread job losses. But there's a chance you may be unlucky if your company decides it needs to cut back further down the line.
So if you're worried about the future, don't sign up to 'income eaters'. These are contracts for cash-hungry regular payments which take a chunk from your monthly wage and lock you in, eg, gyms, paid TV, or hire purchases (TV, new car loan, etc).
It's also well worth having your own recession-proofing DIY audit to ditch any unnecessary regular payments you've already got. Many waste £1,000s a year paying for things they don't need or never use - here's one MoneySaver's tale for inspiration:
"Found out that I was still paying home insurance on a house I didn't live in anymore! Cancelled this and got over £600 back as a refund!"
So whether it's mags, gyms, pay-TV or more, be a Cancellation Hero and banish any wasted regular payments for good.
Do a proper budget
If you're feeling the pinch, use the free Budget Planner tool to work out exactly where your cash is going. This will help analyse your finances and help you manage and control your cashflow, so it's time well spent - whatever the wider economy's doing.
Next, give yourself a full Money Makeover. Go through everything you spend on to see if you can save - some end up £1,000s better off in a single day. While it's sensible even when times are good, again, it's a vital precaution that can help if things get tough later.
If you're still finding it difficult to ditch your spending demons, see the Stop Spending guide for tips and tools to help.
Overpay your mortgage
A mortgage is the biggest monthly outlay for many. So anything you do now to reduce this will pay big if times get harder. With steep mortgage rates, sticking money into your home loan's effectively like saving at the mortgage rate, but tax-free. For most, that's unbeatable and safe.
Better still, reducing your loan size boosts your chances of cheaper deals when you remortgage. However, we've deliberately put this after building a cash emergency fund, as for all but those on flexible mortgages with a borrow-back facility, it's important to have some cash in the bank. Here's a redundancy-based scenario to put it in perspective:
Steven Steady is sitting pretty with a decent job, £20,000 of savings and comfortably pays off his mortgage every month. Do the maths and he's better off using the savings to clear the capital on his mortgage.

Sadly, three months later, he's shocked when his company makes cutbacks and he's redundant. He works in a hard-hit industry, so his job prospects are poor in the short term. He still has to pay the mortgage. But now he's got no savings and quickly gets into arrears.

If instead he'd left himself £10,000, he could've covered the mortgage and other expenses for well over half a year, safeguarding his home.
Admittedly there's a cost to this. But in recession, those facing redundancy will gain from a safety first mentality, so this is something to balance out depending on your situation. For full pros 'n' cons see Should I Repay my Mortgage?
Dock own pay if self-employed
Self-employed income can be particularly precarious, so don't neglect your tax bill. Unlike employees, who receive pay after tax, freelancers are usually pre-tax. So always think, "for every £100 I'm paid £30 isn't mine, it's the taxman's". Put it elsewhere to save temptation.
As soon as you get it, stash it in a separate Top Savings Account. This way, you'll earn interest, and it'll help avoid any difficulty trying to stump up tax later. Higher rate taxpayers need to dock even more. See Martin's Freelance/Self Employed Warning.
If you really need discipline, you can buy a Government tax certificate in advance, which can then only be used to pay for tax. You'll earn interest on money paid in early, but generally less than a top savings account. However, it's an effective way to prevent yourself from accessing the cash to ensure you'll always have enough. See the HMRC website.
Consider payment protection if you're worried
We've often ranted about Payment Protection Insurance (PPI), yet it's not the product but the mis-selling that's the problem. It's a simple idea: fall ill, suffer an accident or be sick and off work, and specific policies will pay your loan, credit card or mortgage payments for 12 months.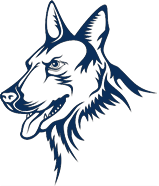 The usual problem is, when bought from lenders alongside the debt, it can be horrifically expensive. Similar products from standalone providers like Paymentcare or British Insurance cost a fraction of the price.
If you want the surety PPI provides, getting a standalone policy's much better. Always check terms are suitable, and if you've 'foreseeability' of redundancy, ie, you genuinely know lay-offs are coming your way, be aware cover may be invalid.
There are other types too, such as income protection insurance, which you may want to consider, though they're beyond the scope of this site. The difficulty with these products is ensuring the cover will protect you when necessary, and balancing the payout scenario and level with the cost. For full info, see the Cheap Loan Insurance and Reclaim PPI guides.
Get Our Free Money Tips Email!
For all the latest deals, guides and loopholes - join the 10m who get it. Don't miss out