Rent it out for cash
Incl clothes, car, home, garden, dining table
Get Our Free Money Tips Email!
For all the latest deals, guides and loopholes - join the 12m who get it. Don't miss out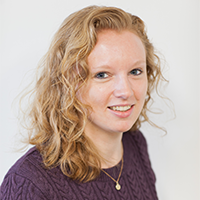 Sarah M and Megan F | Edited by Steve N
Updated 21 Nov 2017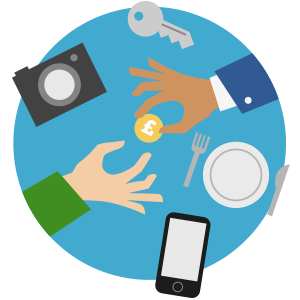 Most people have heard of Airbnb – the website that lets you rent out a room or your whole home to holidaymakers. But these days there are lots more lending sites that let you rent out pretty much ANYTHING you own.
From your clothes to your car, your lawnmower to your garden, it's possible to rent out all sorts for cold hard cash. Here's how to do it and the best sites to do it on – plus, crucially, the risks and what to watch out for.
11 ways to rent out your stuff, including...
This is the first incarnation of this guide. Some of these sites are already well established, but others are relatively new and untested. If you've tried them, please feed back your experiences (good or bad) in the Rent It Out For Cash discussion.
You can make serious cash – but make sure you know the risks
The concept is simple – you own stuff that other people would like to borrow, so use the power of the internet to show 'em what you have and find someone who's willing to pay.
While the websites you use will vary, the same principle applies to almost anything – be it BBQ, bicycle or a biggie like your garden, driveway or home. A couple of sites listed here even let you use something you own to provide a service, such as carpooling or hosting a dinner party for tourists.
Yet while it's possible to earn £100s doing this, it goes without saying that renting out your home or possessions to strangers via the internet isn't risk-free. We've provided key info for each of the sites below, but first here are the need-to-knows. The truth is some of these may stop you doing it, so be aware of the rules before you jump into anything.
Some sites offer protection if your property's damaged, others won't – so check
Many of the bigger sharing sites, especially those which let you rent out your home or car, have some form of protection to help you if your property is damaged, though some schemes are better than others.
We've listed details of where these apply for each site below – for example, Airbnb offers a 'host guarantee' which in theory covers damage by guests up to the value of £600,000, but in practice has plenty of exclusions.
Some of the sites operate more like classified ads and offer very little protection for either party when something goes wrong. Be cautious about what you list on these sites, and be prepared to settle any disputes yourself.
Whatever you're renting out, tell your insurer
If you're renting out anything for a fee, it's vital to consider if doing so will affect your insurance. For example, if you rent out part of your home without telling your home insurer, even if there's no problem when it's being rented out, if you later need to claim for something else you could find renting it out has invalidated your cover.
This doesn't just apply to homes and cars. Technically, if you have contents insurance you need to tell your insurer if you rent out ANY of your belongings – even if it's something small, like a BBQ.
If you don't, not only will you not be covered if something's damaged, but it could be classed as a non-disclosure and lead to your policy being cancelled. This is something you'd then need to disclose when getting a new policy, and it could make it difficult to find a new insurer.
The best bet is to call your home or car insurer and be upfront about what you're planning to do. It usually would make a decision on a case-by-case basis, but may agree to extend your existing policy. Make sure you get any changes in writing.
If it allows you to extend your policy, it may charge you an extra fee. If so, rather than just accept the extra cost, check if a new deal beats your existing policy (though you'll need to factor in cancellation fees, typically £50ish). See our Cheap Home Insurance and Cheap Car Insurance guides for full help.
You're renting out to strangers – so stay safe
If you're renting out goods and meeting a borrower in person, use your common sense. For smaller goods, do the exchange in a busy public place. If they must come to your home, try to do the exchange on your doorstep and make sure someone else is in when they visit.

If you're actually renting out your home or garden, take appropriate precautions. Vet your guests, and make sure friends or family know exactly what you're doing (and are on hand to help if possible). Tell your neighbours too, and if renting out your whole home, consider keeping valuables elsewhere or in a locked room.
Consider separate public liability insurance for high-risk items
Public liability insurance specifically protects you if someone is injured or property is damaged due to an item you've rented out.
Depending on what you're lending, it's worth considering getting a separate liability policy. But it's worth weighing up the risk posed by the item you're renting out.
For example, with lower-risk items such as books or clothing, you may decide it's not necessary. However, renting out a hedge trimmer could be high risk if the renter gets injured or loses a limb (and thinks it's your fault).
To get a policy, you will need to speak to a broker who will try to find an appropriate 'standalone' policy. Try the British Insurance Brokers' Association broker helpline.
If renting out a car, you're unlikely to need separate public liability insurance as the renter should be covered by the car insurance policy they'll need anyway to drive the car. For more info, see Renting out your car below.
You may need to consult your mortgage provider, freeholder or landlord
This mainly applies to renting out part or all of your home, but again, if in doubt, check.

If you have a mortgage, check the terms and make your lender aware of what you're doing. Breaking the rules could mean a worse rate, an additional fee or ultimately even repossession (though this is unlikely).
Even if you do tell your mortgage provider and it's happy with you renting out your home, there's a chance your rate could increase as a result – in which case you'll need to weigh up the pros and cons. Some mortgage providers will simply say you're not allowed to rent out your property.

If you rent your property or live in a housing association/council property, it's unlikely you'll be able to rent out a room. Most contracts ban subletting, which includes renting out a room via Airbnb, so always seek permission first.
If you're a leaseholder, you also need to check with your freeholder that it's allowed within the terms of your lease. Unfortunately, many leases ban you from renting out rooms.
You may need to pay tax
Any sources of extra income need to be declared, so make sure you're upfront with HM Revenue & Customs – for full info read its self-employment leaflet.
Two new tax breaks worth £1,000 per year, which were supposed to apply to earnings from 6 April 2017, were dropped by the Government before the June election. They're now due to be reintroduced, and are likely to to help "micro entrepreneurs" - those who make extra money selling on eBay, renting a room out on Airbnb, or through odd jobs. See our £1,000 tax breaks will be back in new finance bill news story for full details.
If you're renting out a room (but not your whole home) through Airbnb or a similar site, you may also benefit from the Rent a Room scheme, which allows you to earn up to £7,500/year tax-free – see more about the scheme.
Top sites to rent out your car
If you hardly ever use your car, you're forking out a lot of moolah just to have it parked on your driveway. So why not put it to work? It can't be any old banger though – these sites require your car to be at a certain level of roadworthiness. Obviously it'll need a current MOT and, for example, fully pumped tyres with adequate tread, so always check the full criteria of each site.
Top sites to rent out belongings, eg, BBQs, cameras, tools
There are a few general-purpose websites and apps that let you list almost ANYTHING you want to rent out, so long as it's legal. Expensive items which don't get used very often – eg, tents, drills – tend to do best. Be careful though – these sites are less established and less widely used than others in this guide – and there's less protection if something goes wrong.

Get Our Free Money Tips Email!
For all the latest deals, guides and loopholes – join the 10m who get it. Don't miss out
Top sites to rent out your home
If you own your home it's likely to be your biggest asset, and there are lots of different ways to make cash out of it. This isn't just about Airbnb and similar sites which let you rent out a room or the whole home – you can also host guests, rent out storage space or even rent out your dining table and cook.
Top sites to rent out your garden or driveway
It's not just your home – if you have a garden, driveway or other piece of land next to your home, that's valuable real estate you can rent out too.
Get Our Free Money Tips Email!
For all the latest deals, guides and loopholes – join the 10m who get it. Don't miss out