I'm on Universal Credit – is there any extra help I can get?
If you're getting Universal Credit and you're still struggling, there is extra help you can get. Here we list 10 things to look into if you need extra financial help.

You may be able to access the following, depending on your circumstances. It ranges from budgeting advances to help with your energy bills.
1. Budgeting advance
You can get a budgeting advance if you need help with emergency household costs, for example if you need to replace a cooker. You'll pay it back through your Universal Credit payments, which will be lower until it's paid off – much like the advance payment that's also available. If you're struggling to buy food, you might also be able to get a budgeting advance to pay for this – speak to your work coach or call the Universal Credit helpline on 0800 328 5644.
There are certain criteria you need to meet to qualify for a budgeting advance:
You must have been receiving Universal Credit for six months or more – unless you need the money to get a job or stay in work.


You must have earned less than £2,600 in the past six months (or £3,600 if you're part of a couple), and have paid off any previous budgeting advances that you've had.
The smallest amount you can borrow is £100. The maximum amount depends on your circumstances:
Up to £348 if you're single
Up to £464 if you're a couple
Up to £812 if you've children
If you think you qualify for a budgeting advance, talk to your work coach or call the Universal Credit helpline on 0800 328 5644.
2. Hardship payments
If you're in financial hardship because you've been sanctioned, you can request a hardship payment. This is usually a loan that you can only get if you're struggling to meet your basic needs or those of your children (such as accommodation, heating, food and hygiene costs).
You must be 18 or over to apply, and you need to prove that you've tried to get the money from somewhere else, and that you only spend your money on essentials.
To apply for this, contact the Universal Credit helpline on 0800 328 5644.
3. Support if you have children
Free school meals
If you're on Universal Credit, your child may qualify for free school meals. It doesn't matter if you're their parent or guardian or not, and recipients of certain other benefits are also eligible.
We go into the full detail of how free school meals work – and the help you can get over the holidays – in our Free school meals guide.
Note: This isn't to be confused with 'universal infant free school meals', available to all schoolchildren (in state-funded schools) from reception to year two. In Scotland, all children in primary one to five are entitled to universal infant free school meals. In Wales, all children in reception are entitled to free school meals, with a further roll-out to all children of primary school age by 2024.
If your child qualifies for free school meals, they may also be eligible for free transport to school. Eligibility varies by council, but generally your child will have to be attending the nearest suitable school, and travel over two miles to get there. Many councils will provide a travel pass that allows free travel, and some will provide cycle vouchers that can be put towards the cost of a bike. Check whether your child is eligible on the Gov.uk website.
If your child is in year three or above, they will typically be able to get free school meals if you meet the criteria in the following two steps:

Step 1. You are claiming one of these benefits:

Child Tax Credit
The 'guaranteed element' of Pension Credit
Income-based jobseeker's allowance
Income-related employment and support allowance
Income Support
Support under Part VI of the Immigration and Asylum Act 1999

Universal Credit

Working Tax Credit/Working Tax Credit Run-On (1)

(1) Working Tax Credit is only taken into account in Scotland and Northern Ireland. In England and Wales you can't get free school meals if you get Working Tax Credit – you can only qualify with the 'Working Tax Credit Run-On'. (This is the payment you receive for four more weeks after you stop qualifying for Working Tax Credit.)

Step 2. You are earning below a certain amount (these are different depending on where you live):

England

If you receive Universal Credit, you can earn up to £7,400 a year (in total earnings).
If you receive Child Tax Credit (but not Working Tax Credit), you can earn up to £16,190 a year.


Scotland

If you receive Universal Credit, you can earn up to £660 a month, as a household.
If you receive Child Tax Credit (but not Working Tax Credit), you can earn up to £17,005 a year.
If you receive Working Tax Credit AND Child Tax Credit, you can earn up to £7,920 a year.

Northern Ireland

If you receive Universal Credit, you can earn up to £14,000 a year.
If you receive Child Tax Credit or Working Tax Credit, you can earn up to £16,190 a year.

Wales

If you receive Universal Credit, you can earn up to £7,400 a year.
If you receive Child Tax Credit (but not Working Tax Credit), you can earn up to £16,190 a year.

Free school meals are run by the Department for Education and administered via councils. You need to register via your council, then you and your child's school will be notified of your application.

You must wait until you've had your first Universal Credit payment before applying for free school meals.

For people in England there is a free checker, which should link through to your council's free school meals registration page. We tested this and often were only sent to the council's main homepage – if this is the case, search 'free school meals' in your council's search bar.

You will need your name, date of birth and home address, details about your qualifying benefit claim – you'll be told what evidence you need to submit – and your child's/children's details and school name(s). Here's how to apply in Scotland, Northern Ireland and Wales (link opens PDF).

For more detailed information on how free school meals work, and how to apply, head to our Free school meals guide.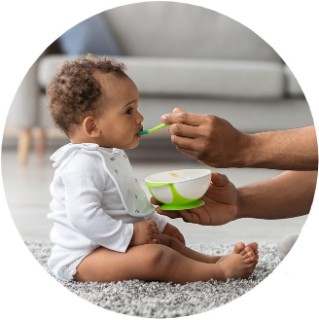 Healthy Start is a scheme that offers £4.25 a week on a prepaid card if you're pregnant or have kids under four (£8.50 a week for babies under one), to buy milk and fresh, or frozen, fruit and veg. You can use the card at most big supermarkets as well as some corner shops, greengrocers and market stalls. To access the scheme you need to be claiming Universal Credit (or another similar benefit) and have a household income of less than £408 a month. See more info on Healthy Start.
There's a similar scheme in Scotland called Best Start Foods for those who are pregnant or have a child under three. You'll receive £18 every four weeks during your pregnancy, and while your child is between the ages of one and four. You'll get £36 every four weeks for your child's first year. You can access this scheme if you're claiming Universal Credit, and your household income is less than £625 a month. See more info on Best Start Foods.
School uniforms
If you qualify for free school meals, you may be able to get up to £200 a year towards school uniform. For more information, including the full criteria, check out Can I get help towards my child's school uniform costs?
Childcare
There are a range of schemes available to support with the cost of having a child, and childcare. The main ones are:
The Sure Start Maternity Grant (England and Wales): A £500 one-off payment for those on low incomes, to help towards the costs of having a child. You have to claim the grant within 11 weeks of your baby's due date, or within six months of your baby's birth. For more information, see our Maternity grants guide.


Best Start Grant (Scotland): A similar scheme for low-income parents in Scotland. The Best Start Grant is three one-off payments that you'll receive over the course of your child's first years.

Free childcare for children aged three and four: All families in the UK (regardless of income) are entitled to a certain number of hours of free childcare for children between the ages of three and four. If you're on a low income, you also get free childcare when your toddler is two. There are different rules for each part of the UK – we go into detail in our Childcare costs guide.
In Scotland, there are some additional schemes specifically to support parents with a newborn:
Baby Box: Every new parent in Scotland receives a 'Baby Box' containing clothes, bedding, nappy vouchers, and lots of other things to help with their newborns. Your midwife should fill in a Baby Box registration card with you between your 18 to 20 and 28-week appointment.


Bookbug: Every child in Scotland gets four free Bookbug Bags at regular intervals between their birth and age five. Each bag contains picture books and activities suited to your child's age. You don't need to sign up to get the Bookbug Bags – you should receive them through your health visitor or from your child's nursery or school.

4. Help with energy bills
Rising energy bills are causing substantial stress for many in the UK, and particularly those on low incomes. We cover the support available in the form of grants and local authority discretionary funds in our Housing and energy grants guide.
5. Help with food costs
While there are a range of grants and loans that you can claim to help with essential costs, these often don't go far enough.
You may be able to get free or reduced food using apps or coupons such as:
Olio: An app where individuals and some shops give away food for free that would otherwise be thrown out.


Too Good To Go: An app where restaurants and shops sell leftover food at reduced prices.


Approved Foods: A website that sells groceries and household items that are approaching or have passed their 'best before' date for a reduced price (but there is a minimum spend).


Supermarket coupons: It used to be that you could only get coupons from supermarkets or the backs of newspapers. While these are still great places to find coupons, you can also now find lots online too. For a list of some of the best coupons currently out there – and where to find them – head over to our Supermarket coupons guide.

For more tips on getting food cheaply (or for free), read our How to get cheap food guide.
If you continue to struggle with food costs, foodbanks give out free parcels of food designed to last three days. In many cases you need to be referred to a foodbank by a doctor, social worker or school, but some independent banks don't require a referral.
For advice on how to get help from foodbanks, talk to Citizens Advice.
6. Help with the costs of finding work with the Flexible Support Fund
The 'Flexible Support Fund' was created to help people claiming unemployment benefits to find a job. It's designed to help with the extra costs associated with finding a job such as travelling to interviews, or the upfront cost of purchasing tools and clothing you need to start work.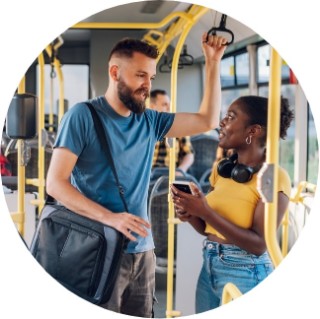 You may also be able to get help from the Flexible Support Fund for the first month of childcare you need once you find a job.

The Flexible Support Fund is a discretionary payment, and you have no automatic right to it even if you qualify. If you think you might be eligible, talk to your local Jobcentre Plus or your work coach about how you should apply. You should tell them what you need the money for, and give evidence (such as a bank statement or a monthly budget plan), which shows that you can't afford to pay for the items yourself.
In Northern Ireland, the Flexible Support Fund is called the 'Adviser Discretionary Fund'. Talk to your work coach to see if you qualify.
If you're a young person in Scotland, you may also be eligible for additional support from the 'Job Start Payment'. This is a one-off payment of £267.65 (or £428.25 if you are the main carer of a child), designed to help with the costs of getting into work. You may qualify if you're aged 16 to 24, and have been out of work for at least six months. You can apply for the payment online.
7. Free prescriptions, dental treatments and eye tests
If you're on Universal Credit and your earnings were under £435 in the last assessment period, you qualify for free NHS prescriptions, free dental care and free eye tests. This earnings threshold rises to £935 for certain claimants, so check the NHS website for the full eligibility criteria. Recipients of certain other benefits will qualify too.
If you meet any of these criteria and you've spent money on any of these things in the last three months, you can claim it back providing you have the necessary receipts.
8. Cheap broadband and mobile data
There are some cheap broadband and Sim plans that are tailored to those receiving Universal Credit, such as BT Home Essentials and Virgin Media Essentials. While some of these may come with limitations, it's always worth seeing what's out there to see if you can save money on your current bills. Check out our Broadband for low-income families guide for the latest deals.
9. London travel discount
If you're on Universal Credit and you've been unemployed for at least 13 weeks, you may be entitled to a Jobcentre Plus Travel Discount card, which gets you 50% off London pay-as-you-go fares on buses, trains, the Tube and more. See the TFL website for a full breakdown of the discount and the eligibility criteria.
10. Grant searching
Hundreds of charities have funds available to give grants to individuals, from one-off sums to help towards the cost of furniture, clothing or improving your quality of life, to regular amounts that can help cover bills and other household expenses.
A good place to start looking for these is our Grant grabbing guide, and Turn2us, which has a tool that allows you to search for available grants, based on your individual circumstances.
You could also ask your local library whether it has a copy of the 'Directory of Grant Making Trusts', which lists charities offering grants, along with the criteria to apply, and their contact information.

Need more in-depth advice or practical support?
If you need extra advice or support or have a specific question that isn't answered in this guide, many other organisations and charities offer detailed guidance and advice. Here are just a few that you may find useful, and please let us know in our forum discussion thread if you find any others that help you.