Loan PPI
Cheapest loan protection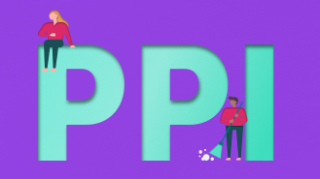 The mis-selling scandal that rocked the payment protection insurance market may have lessened the appetite for this controversial product but if you understand what it's for when you buy it, PPI can still be useful.
Here, we set out the basics of payment protection insurance, including everything you need to know before you buy.
Get Our Free Money Tips Email!
For all the latest deals, guides and loopholes - join the 12m who get it. Don't miss out
Loan PPI: The basics
It's a controversial policy, but payment protection insurance (PPI) is seen by many as a welcome comfort. You pay a monthly premium, and then if you're unable to work due to an accident, redundancy or sickness, your loan repayments can be covered for up to two years.
You can get PPI cover for mortgages, loans and credit cards. This guide deals with loan PPI. For more on mortgage PPI, see our MPPI guide.
Payment protection insurance isn't a bad product in itself. But it's been widely mis-sold, as many paid £100s or even £1,000s for potentially worthless cover as sales staff dressed as advisers were given huge incentives to sell PPI whenever possible.
Following the mis-selling scandal, providers have become increasingly wary of using the "payment protection insurance" label. Any product which offers loan repayments for a fixed term owing to accident, sickness or unemployment - such as loan protection and short term income protection - will be roughly the same product.
Quick questions:
There are three types of loan PPI levels of cover. Unemployment-only, accident and sickness only (AS) and accident, sickness and unemployment (ASU).

Unemployment-only will cover you if you're made redundant (where you also need to be registered with the Government as unemployed and are actively seeking work).

Accident and sickness will protect you against accidents and long-term illness (this will have to be certified by a doctor) while accident, sickness and unemployment will protect you against all three.

Policies typically come with an excess period (sometimes called a deferred period).

A deferred period is the time you'll have to wait before you start receiving payment for a claim. It's usually 30 days but it can be up to 180 days. So if you have a 30-day deferred period, you'll only start getting monthly payments 30 days after you stop working. You can also get policies which backdate your payments from the point of claim - known as back-to-day-one policies.

Because you'll have to wait at least 30 days from when you stop working before you'll get any payments, it's sensible to have at least two months' loan repayments stashed away in savings.

There are a number of exclusions to loan PPI policies. These are the most common:

Redundancy was foreseeable
If there is a "foreseeability of redundancy" for example, you've been told or are aware your job is under consultation at the time of buying a policy it's likely you won't be able to claim. Be careful, as this may also be the case if you know some jobs in your company may be lost, or even in circumstances where your place of work is known to be in financial trouble.

Voluntary redundancy
If you take voluntary redundancy, you won't be able to claim on your loan PPI policy. There's one exception if you're leaving to become a full-time carer for a seriously ill loved one, you should be able to claim. To be sure, check the policy wording carefully.

Self-employment
Many PPI policies exclude the self-employed, or place them under massive restrictions. For example, you may be covered for accident and sickness, but you won't be if you run out of work. If you're self-employed, you should check the details of a PPI policy very carefully before buying

Pre-existing conditions
If you have to stop working because of a condition you had before you took out your policy, you won't be covered. All pre-existing medical conditions have to be disclosed when you buy your policy. You must also keep your insurer informed if you develop a condition during the life of your policy.

There are also usually exclusions if you deliberately injure yourself and can no longer work, or if you're off work for drug and alcohol-related issues. Remember to read your policy carefully for a full list of exclusions.

Like many insurance products, loan PPI comes with age and employment restrictions. They vary between providers, but most policies only cover people between 18 and 65.

In addition, you must work for at least 16 hours a week. If you're on a temporary contract, you're unlikely to be covered, and you usually have to have been in employment for at least the last six months.

Many policies can cover you if you are self-employed, but you can only claim if you go out of business through no fault of your own, such as usually involuntary liquidation.

If you're a contracted worker, you may need to have been employed for a certain amount of time, or work a certain number of hours each week, to gain cover.

Claiming income-related benefits won't be a hurdle to buying PPI. But if you get an insurance payout, it may affect what you receive from the Government. Check the details of your PPI policy carefully if you're unsure and speak to the Government agency that's offering you support.

Most policies only pay out for 12 months. However, it's possible to get cover for different periods, from as little as six months to up to two years.

Many PPI policies have deferred periods so, while switching can save you money, it may not be appropriate in every case. Most new policies won't include pre-existing conditions you have when a policy's taken out. If this applies, don't change it but always check that the provider has not imposed any restrictions or conditions at renewal.

PPI providers are covered by the Government's Financial Services Compensation Scheme. So if they cease to trade, you'll be protected.

The FSCS will usually try to find another provider to take over your policy, or issue a substitute policy. However, if you have any ongoing claims, or need to make a claim before a new insurer is found, the FSCS should ensure these are covered. For full details, read the insurance section of the Savings Safety guide.
PPI itself isn't a bad product. But it was widely mis-sold by incentivised sales staff. Many were under so much pressure they strayed far from the truth, and much of the insurance cost went on huge commissions. The sellers were often trusted financial institutions. The financial regulator started fining PPI companies in 2006, but a big improvement wasn't seen until 2011.
Some people bought polices that weren't suitable for them. For the self-employed, the unemployment element is often useless, as the benefits were either poor or the self-employed were excluded altogether. Even if you're not self-employed, if you're thinking about taking out PPI, always read policy terms to check suitability as there are often specific exclusions that may affect you - though the insurer now does need to check they're selling a policy that could be useful to you.
Before you shell out on PPI, make sure the product's right for you and that you need the protection it offers. Think carefully and ask yourself - do you really need cover for accident, sickness or unemployment cover?
Get Our Free Money Tips Email!
For all the latest deals, guides and loopholes - join the 12m who get it. Don't miss out
MoneySupermarket compares PPI and wider income protection products. It allows you to buy without having to phone individual providers.
CompareTheMarket.com allows you to compare dozens of products. You can buy via the comparison site or ask for a call back from your chosen provider from the list.
ActiveQuote provides the quote engine that powers Confused.com and Gocompare (so if you use ActiveQuote there is little point checking Confused.com or Gocompare). It allows you to easily select the policy you want.
Check your policy carefully

Always double-check the policy terms. Once you've found the cheapest quotes, make two important checks.
Double-check the quotes
Click through to the insurance provider's own website to double-check the quotes, as to speed up searches some comparison sites make a few assumptions .
Examine the policy's coverage
Check whether it's suitable. If you want back-to-day-one cover, is it included? While you're there, it's worth playing with the policy details to see if you can lower the price further.
What to do if something goes wrong
First, you need to complain to your insurance company directly. If it doesn't respond, or if you don't like what it says, then you don't need to just take it.
You can escalate your complaint to the free Financial Ombudsman. The ombudsman is an independent adjudicator which will make the final decision on a claim if you are locked in a dispute with your insurer. For more on how to make a complaint, read our Financial Rights guide.
Get Our Free Money Tips Email!
For all the latest deals, guides and loopholes - join the 12m who get it. Don't miss out
Join the MSE Forum Discussion