Loans
Guides and tools to help you get a loan or cut costs
Am I eligible
for a loan?
If you're happy you know what you're doing with loans, our eligibility calculator can tell you how likely you are to be accepted, without impacting your credit score. Yet if you're not sure, it's best to read more on loans – this page will help you find the right guide.
Use our eligibility calculator
What is a loan?
A personal loan is where you borrow a sum of money from a lender, and agree to pay it back, plus interest, in fixed monthly repayments over an agreed time period.

Yet only borrow if you NEED to, you've budgeted for it and you're sure you can repay.
Watch: Martin Lewis explains personal loans
Check a loan is right for you. Only borrow if it's for something you need, and you can afford the repayments.
If in doubt, DON'T borrow. And if struggling with debt, read our Debt help guide.
Borrow as little as possible and repay it as quickly as possible. It's cheaper as you pay less overall.
A credit card could be cheaper. 0% spending or 0% money transfer cards could undercut loans for smaller amounts.
Watch the video or...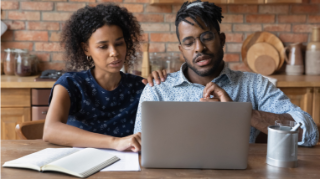 How do lenders decide whether to lend to you?
The lender uses the info you give it in your application form about your financial situation and income, and info it gets on you from a credit check, to decide if it wants to lend to you. Making an application will leave a mark on your credit report – even if you're declined – which could impact your ability to get a loan or other credit in future.
So before jumping in, it's better to use our eligibility calculator as it'll allow you to check how likely you are to get a loan, without affecting your ability to get credit in the future.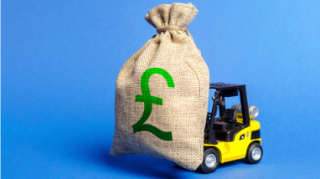 How do credit checks work?
When you apply for a loan, the lender will look at your credit report at one or more of the UK's three credit reference agencies before deciding to lend.
Each agency has data on your existing credit accounts, recent applications, how much you owe and whether you've repaid other credit on time. Lenders use this info to try to predict your future repayment behaviour.
Then, each time you apply for a loan, it'll be marked on your credit file.

Find out more about how credit scores work
See all our loans guides...
Whether you're a teenager thinking of going to university or an adult wanting to retrain, there…
Whether you're buying your first car or replacing an on-the-blink laptop, a loan may seem like…
Turning your property into your dream home can be equal parts exciting and expensive. Luckily…
Bridging loans are a way to borrow a large amount of money for a short amount of time. They're…
You are viewing of
22
guides