Credit scores
Top tips to boost your creditworthiness
Everyone should take time to manage their credit report and score. Your credit report is vital – it's not just about whether you can get a mortgage, credit card or a loan, it can also affect mobile phone contracts, monthly car insurance, bank accounts and more. And now the cost of living crisis is pushing the importance of a good credit report even further. Here's all you need to know about credit checks.
Important. This guide was originally written by MoneySavingExpert.com founder Martin Lewis, but it is now regularly updated by the editorial team.
What is a credit rating and credit score?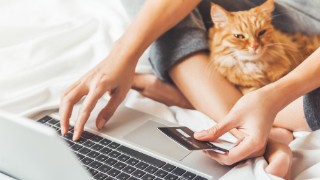 A credit rating shows how likely a typical lender would be to offer you credit.
When you apply for credit – such as a loan, credit card or mortgage – the lender tries to predict your future behaviour based on the way you've acted in the past. Credit scoring is fairly intuitive – just think whether you'd lend to someone with a history of not repaying?
To work it all out, lenders look at lots of different data. This may include how many applications you've made recently, how much you owe, what credit products you've had and whether you paid them all off on time. Some of this comes from their own information, but often they'll also consult credit reference agencies Experian, Equifax or TransUnion, which hold much of this data on you.
But the world of credit ratings is rife with misinformation and misunderstanding. Much of it is because lenders don't want it understood, and credit reference agencies want you to think it works a certain way so they can sell you extra products based on fear.
This jargon buster should help you navigate the world of credit ratings and scores:
Credit reference agencies: Three credit reference agencies – Experian, Equifax and TransUnion – hold tons of info about your past behaviour, such as your payment history to credit card, loan and mortgage firms, your past applications for credit, and whether you're on the electoral roll. Lenders use this data to help them decide whether to grant you credit.


Credit history: This is your past behaviour with credit, such as whether you've paid lenders back on time. It is not a numerical verdict, instead it's the term for a more general look back.


Credit report or credit file: This is the compendium of your data as held by each of the three credit reference agencies.


Credit score (specifically from a credit reference agency): As mentioned above, this is simply a view from one agency, which remember is not the decision maker on whether you'll get credit or not. Lenders use their own scoring systems.


Credit score or credit rating (where we're not talking about a score from a credit agency): In this context it can also be used interchangeably in casual speak with credit history. But technically speaking, it is how each lender sums up your credit history with its own score or rating. As it's so secretive we don't know if lenders use numbers, rankings or other means to judge customers. Whatever they use, it applies just to that lender and is not used market-wide by others.
IMPORTANT:

Your credit history impacts your creditworthiness but you DON'T have a uniform credit score or credit rating

Don't fall for the misconceptions – in the UK, there's no one credit rating or score that is a market-wide judge of your creditworthiness, and there's no blacklist of banned people.


While individual credit reference agencies may give you a score, that is simply their view of your history, sometimes as a means to sell you that verdict as part of a subscription service.

Yet the agencies just collect data that they share with lenders. It's lenders that make decisions whether to give you credit and each lender scores you differently and secretly, and their scores are far more important.

Here are our ten other credit rating need-to-knows:
For all the latest deals, guides and loopholes simply sign up today - it's spam free!
28 tips to boost your credit rating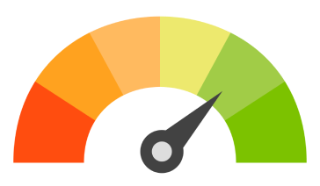 Each lender scores you differently, so this is more art than science, especially because lenders are tight-lipped about what they're looking for.
Yet there are practical things you can do that should help reduce credit-scoring and fraud-scoring rejection.
For all the latest deals, guides and loopholes simply sign up today - it's spam free!
Have your say in our forum!