Debt problems & help available
What to do & where to get support
The cost-of-living crisis means more and more people are struggling with debt. But even if you're struggling to make ends meet, your debt problem isn't unsolvable. It might not be easy or quick to resolve, but there's always a route. And the earlier you tackle your debts, the easier they are to deal with. Our four-step guide shows you where to start and how to get free one-on-one help.
For all the latest deals, guides and loopholes simply sign up today – it's spam-free!
Step 1: Assess how serious your situation is
Debt, put simply, is when you spend more than you earn.
It often starts small – perhaps by dipping into your overdraft or overspending on your credit card – but if you don't keep on top of it, it can rapidly spiral out of control. Don't ignore the problem. In ALL cases, the earlier you deal with debt, the easier it is to fix and the less likely you are to need formal debt help.
The fact you're here is a really positive move towards getting your debts sorted. The first step to deal with debt is to take a proper look at how serious your situation is...
The first thing to do is establish if you're in debt crisis. What counts as debt crisis depends on who you ask, but answering 'yes' to either (or both) of these two questions is a good indication you might be in one:
Are you struggling to pay all basic outgoings, for example, your mortgage/rent, energy bills and credit card minimums?


Are your debts (excluding your mortgage) bigger than your annual take-home pay (the amount you have left after tax)?
If you answered 'no' to both the questions above, but you're slipping further and further into debt each month, you're more likely to be in a debt spiral (jump to read more about what that means).
But if you answered 'yes', don't panic. We've never heard of someone with debts so bad there isn't a path through them. Starting to deal with them will make you feel better and will speed up the process. Even for those in crisis, the nuclear option – bankruptcy – is rare. Even then, there's always hope.
If you're in crisis, the fact you're here and reading about it is a great start. Many people simply close their eyes to reality, which is the worst thing to do. Now you know there's a problem, it may feel worse than before. But the fact you're about to sort it out means in reality, you're better off.
First, read the debt help checklist. Step 2 and step 3 below are primarily designed to prevent people from getting into debt crisis, rather than for those already there. Much of the info won't be applicable, but it's worth scanning through for anything relevant. It may allow you to meet your minimum outgoings and thus avoid your crisis snowballing out of control.
Then access free one-to-one help available. The reason this guide doesn't cover crisis solutions in detail is simple. There's a range of great, free, non-profit debt counselling agencies that will give you one-to-one help if you're in crisis. No web guide can come close to that personal service. See the free debt counselling section.
If you're NOT in debt crisis, but you ARE consistently spending more than you've got coming in, the chances are you're in a debt spiral.
If you're constantly overdrawn, for example, or have a credit card bill that gets bigger each month, you need to ACT NOW, otherwise sooner or later you'll end up in debt crisis.
While being in a debt spiral is still serious, there's more of a chance that you can get debt-free without professional help if you take action now.
DOs and DON'Ts if you're in a debt spiral
DO take time to make savings. Step 2 and step 3 below are designed to take you through various ways to tackle your debts and help you pay them back – by cutting costs and makings savings. Start with 'pain-free' savings (step 2), as you won't have to make any lifestyle compromises to get them sorted.

You might then need to move on to the more 'painful' savings (step 3) that can see you compromise on some aspects of your lifestyle. This might sound unpleasant, but staying focused on the ultimate goal – taking control of your debt – could help to make them a bit more palatable, even if not always easy.
DON'T visit a debt counselling agency. The solution they use isn't likely to be right for you. Debt counselling involves negotiating with creditors and even bankruptcy, individual voluntary arrangements (IVAs) or debt relief orders (DROs).

These are serious measures, designed for those with limited alternatives. They could mean that your credit score is negatively affected, and that you have less access to financial and some consumer products. Of course if you're in a debt crisis, debt counselling agencies can be absolutely essential. But they're likely to be overkill for those in a debt spiral.
DO get help and support from those in the same boat...
Become a Debt-Free Wannabe

When it comes to debt, you're not alone. Among the wider group of MoneySavers, there are many people in the Debt-Free Wannabe forum who are supporting and helping each other to reach what they call their "debt-free day". This is community of people in various levels of debt – from credit card overspending through to bankruptcy.
This can be an amazing source of support and encouragement. If you're happy to share more about your situation, others who have experienced similar issues can pick through the details and share useful pointers. You can also ask a debt adviser a question.
It's completely free and can be anonymous
While it's necessary to register and pick your username, only MoneySavingExpert.com itself will have access to your email address — and the only reason this is needed is to stop people spamming the site. Rest assured, you'll never be contacted or sold anything, and your email address will never be passed on.
For all the latest deals, guides and loopholes simply sign up today – it's spam-free!
Step 2: Make pain-free savings
Making 'pain-free' savings isn't about cutting back (though some may need that too), it's about cutting costs without having to change your lifestyle. Here's what to look at: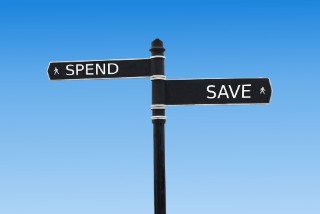 Sort your spending
Completing a budget and starting to make some savings so that you have a little extra each month to pay off your debt are the building blocks you should start with. We'll tell you how, and share some helpful planners and calculators to help you along the way...
Complete a budget. If you have debt problems, doing a budget is essential. Start with our free Budget planner, which will help you get a handle on your finances, including those unexpected expenses that can throw even careful planners off course.


Reduce outgoings. Once you understand what you're spending, it's time to make some pain-free savings and get some quick wins.

One easy way to save some cash is to check all your regular outgoing payments, such as monthly direct debits and standing orders, and ditch any you can – things like app, magazine or beauty subscriptions that you don't make use of anymore.

You may even be able to get a refund for the time you've not been using it. See how to do it in Cancel direct debits. For heaps of ideas, take a look at our Money makeover – it WILL be worth your while to spend a bit of time on this.
Claim everything you're entitled to
Now you know where your money's going and you've sorted your bills so they're as cheap as can be, it's time to see if there are ways to boost the amount of cash you have coming in...
Check your benefits. Even though you might not think it, you could be entitled to some state benefits. Even some families with an income of £50,000 or more can qualify for help. Spend 10 minutes checking whether you're eligible using our Benefits calculator.


Reclaim, reclaim, reclaim. For those in debt, it's very likely some of it has been made up of fees and charges. For help:

– Working-from-home tax rebate. If you worked from home due to the pandemic – even for one day a week – you were entitled to claim a tax rebate to help towards the cost of increased household bills during the 2020/21 and 2021/22 tax years. This could be as much as £140 a year. The Government changed the criteria for the 2022/23 tax year, meaning many fewer people will now be eligible, but you can still claim retrospectively.

– Reclaim interest and charges on mis-sold payday loans or Mis-sold guarantor loans.

– Reclaim bank charges. If you've incurred bank or credit card charges for going beyond your limits, you may be able to get the cash back.

– Are you in the wrong council tax band? It's possible you may be in one of the 100,000s of homes in the UK paying too much for your council tax. Alternatively, you might be eligible for a council tax discount.

– Uniform tax rebates. If you wear a uniform to work, you may be entitled to a uniform tax rebate.
Can you get help with your mortgage? If you're struggling with repayments, speak to your lender before you miss a payment. In many cases, your lender should be able to offer you some alternatives – such as switching to interest-only. Alternatively, if you've been on universal credit for nine months or more, you might be able to apply for a Support for Mortgage Interest loan through the Government. This isn't free money – it's a loan – but it's a low cost option that could help you reduce your mortgage payments.
Check for grants and support to help with your utility bills. This is a huge issue, with prices already high and due to shoot up again in October. We've rounded up everywhere you can go to get help in our Struggling to pay your energy bills? guide.
Check if you can get debt help from the Government. There are a couple of ways that could provide you with interest-free borrowing, rather than getting any commercial debt. If neither of the options below work, check to see if there are other grants available in our Grant grabbing guide.

– Council support schemes. Since April 2013, each local authority has been responsible for providing help to residents struggling with an emergency. This could include you or your family's health being at risk, not being able to afford to buy food, needing help to stay in your own home, and coming out of care, hospital or prison.

Sadly, this is a postcode lottery. Each council can choose whether to offer financial help or not, and who is eligible. For example, some might give furniture or food grants, while others might give cash. Contact your council to find out its procedure.

– Budgeting loans. This is a Government scheme providing interest-free loans to those on certain income-based benefits, such as income-based jobseeker's allowance. They can help you pay for essential items for your home or other things that you can't pay for in a lump sum, such as clothes and furnishings.

Apply for one via the Jobcentre Plus or via the form on Gov.uk. If you have the means to get money any other way, you won't qualify. You could be lent as much as £812 (if you get child benefit – it's less if you don't), and repayments are dependent on what you can afford.

Unfortunately, demand is extremely high at the moment and the overall fund is limited. If the Jobcentre Plus decides your circumstances aren't urgent or you're not struggling, you might not get anything. But if you think you qualify and really need the cash, it's definitely worth a shot.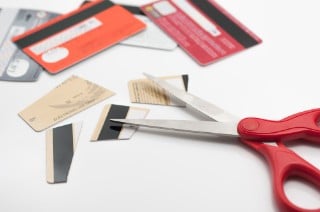 Cut the costs of your debt
The aim is simple – repay the debt as quickly as possible, while being charged the lowest possible interest rate.
These easy measures won't affect your lifestyle, but can make a huge difference to your debt. Some will take more time than others, and will require a little research and administration, but we've made it easy with our helpful guides...
Check credit reference files for free. Before you start, it's worth ensuring your ability to get new cheap credit isn't being hampered by duff data on your credit files. This can cause rejections, but worse still, if you keep applying before it's corrected, even once the problem is fixed you can then be rejected because of all the applications. It's possible to check your credit report for free though.
Move to a better mortgage deal. Are there any cheaper deals available that would allow you to lower your monthly mortgage payments? This is more likely if you've got a good amount of equity in your home (when you've paid off a decent chunk of your mortgage). It's worth putting the effort in to find the best deal for you.
Shifts debts to a cheaper credit card. Suitable for mid to high credit scorers. Used correctly and with discipline, credit cards are the cheapest borrowing possible, especially when shifting debt to new 'balance transfer' offers. It's possible to get long-term balance transfer borrowing on a credit card for 0%. Even if you don't have a great credit score, there are still attainable deals. If you've received a letter asking you to pay more on your credit card, see our Persistent debt guide for specific help.
Cut credit card costs without new credit. Suitable for low-mid to high credit scorers. New credit isn't always necessary to cut credit card costs. Many credit cards allow existing customers to move other debts to them at special rates. Doing this in the correct order can create substantial savings. One MoneySaver told us that by using this technique, he cut his annual interest from £1,400 to £400 a year. See credit card shuffle for full info.
Use savings to repay debt. The interest paid on savings is usually far less than interest charged on borrowing, so paying off debts with savings can be a serious boon. The reason this tip comes after the main debt-switching steps is that you should first try to cut the cost of your debts where you can. Then look at using what savings you have to pay off as much as possible – but focusing on the remaining high-interest-rate debts. Worried about losing your emergency cash fund? That's old fashioned logic, as we explain in the guide in the link above.
Danger credit card minimum repayments. The amount you repay on cards is also crucial. Minimum repayments are designed to keep you locked in for years. Make only the minimum on a standard high-street card with £3,000 on it, and it'll take you 27 years to repay and cost you almost £4,000. Yet it's easy to turn this around, even if you can't afford to pay more. If you've received a letter asking you to pay more on your credit card, see our Persistent debt guide for specific help.

If you've support needs that make managing your outgoings challenging, see if Experian's Support Hub can help. Still in its early launch stage, its free Support Hub service lets you simultaneously inform multiple organisations of any support needs you have. Avoiding multiple conversations should hopefully save you time take some of the stress out of any financial issues you may be experiencing as a result of your support needs.
Step 3: Make painful savings
If you've gone through step 2, and you're still spending more than you've got coming in, you probably need to start making more drastic – or 'painful' – savings.
Painful savings are those changes that involve curtailing or changing elements of your lifestyle. It's not an easy thing to suggest, especially with the cost of living crisis making it harder for people to find things to cut back on. Take a look at our Cost of living survival guide for some ideas and tips for getting through what is an incredibly tough situation for many.
And if you need a bit of a kick on those lifestyle nice-to-haves, take a look at our guide on How to stop spending. Can you do without your Netflix or Sky subscription? Or is that gym membership a luxury you can't afford at the moment? Can you swap from premium to budget brands to make your weekly shop cheaper? Can you swap to cheaper cosmetics and bathroom essentials? Do you need a car or could you sell it? There are many more ideas in the guide...
Before buying anything, use Martin's Money Mantras:
And if you need scaring into making cut-backs, try using The Demotivator: our free tool to stop you spending what you can't afford.
For all the latest deals, guides and loopholes simply sign up today – it's spam-free!
Step 4: If you're still struggling, get help from a debt charity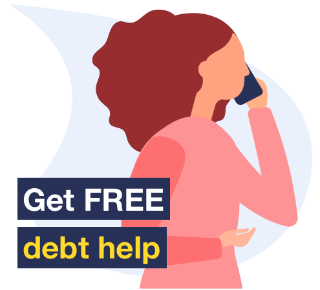 If you're in debt crisis or you've tried to help yourself and it's not working, seek help from a debt help charity. The aim is to find non-profit debt counselling help. In other words, a one-to-one session with someone paid to help you, not make money out of you.

Getting help in this way means you can also access the 'breathing space' scheme – a two-month period during which all interest and charges on your debt will be frozen, and you won't face enforcement action from creditors. It's also a good idea to speak to a professional before you consider opting for a more formal debt solution, such as bankruptcy.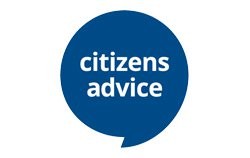 Full debt and consumer advice service in England and Wales (similar local services exist in Scotland and Northern Ireland, see below). Many bureaux have specialist caseworkers to deal with any type of debt, including repossessions and negotiation with creditors. If you live in England or Wales, get in touch by:

Tel: 0800 240 4420 (option 3)
Opening times: Different for each bureau, so check your local branch for its hours, though they're all closed on bank holidays. The debt helpline is available 9am to 5pm, Monday to Friday (excluding public holidays).

Web chat: The web chat service is open Monday to Friday, 8am and 7pm (except bank holidays).
Live in Scotland or Northern Ireland? Citizens Advice Scotland and Advice NI have local bureaux that offer a similar service.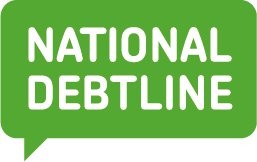 National Debtline

National Debtline provides free advice and resources to help people deal with their debts. Advice is available over the phone, online and via webchat.

Tel: 0808 808 4000

Opening times: Monday to Friday, 9am to 8pm, Saturday, 9.30am to 1pm.
And the best of the rest...

The WRONG people to go to...
Avoid any debt help or loan consolidation companies that advertise on TV or in some newspapers. Their job is to make money out of you, plain and simple.
While in the short term their plans will make your payments lower, in the long run it'll cost you dear. Avoid them. Don't touch them. Don't go near them.
This post from the MSE Forum explains it better than we ever could:
My wife and I are on a seven-year plan with StepChange Debt Charity, having recently changed from a commercial debt management company after hearing Martin on Radio 2's Jeremy Vine show.
The simple action of swapping to StepChange Debt Charity has shaved over two years off the length of our plan as the money we were paying the management company now goes to our creditors instead!
Of course, that also means a financial saving of nearly eight grand over the term of the original plan's 10-year period.
Should I declare bankruptcy or get an IVA?
There are various types of formal debt solutions in the UK. We've a little bit of information on them here, but we deliberately haven't gone into detail.
That's because you should never even think of going for one of these solutions before getting advice from one of the debt management charities listed above – they should be able to advise which, if any, are suitable – and be able to signpost you to further help to apply.
Formal debt solutions in the UK include:

Debt management plans. An agreement where you make regular payments to a licensed debt management company. The company then shares this money out between your creditors. You don't need to go through the courts for this one.


Administration orders. A repayment plan arranged by your local county court for debts of less than £5,000. You'll have to make one payment a month to your local court, which is then divided between your creditors – of which there must be at least two.


Debt relief order (or minimal assets process in Scotland). These are granted by the Insolvency Service and specifically aimed at people on low incomes with debts of less than £30,000. A debt relief order freezes your debt repayments and interest for 12 months, and if your financial situation hasn't changed at the end of this time, then your debts are written off.


Bankruptcy (or sequestration in Scotland). This is a form of insolvency that usually lasts a year, after which your debts are written off. You have to apply online to the Insolvency Service to become bankrupt, and you'll need to sell any assets you own, such as your home, and hand over any spare income to pay off your creditors.


Individual voluntary arrangement (or protected trust deed in Scotland). This is a legally binding agreement that usually lasts for five or six years. An individual voluntary arrangement (IVA) has to be paid for, set up and supervised by an Insolvency Practitioner. Any debts remaining at the end of your IVA will be written off, and you get to start with a clean slate.

Warning – beware harmful IVA ads that could leave you worse off.
These ads are reportedly targeting people on social media with misleading promises, leaving a growing number of people unable to keep up with repayments. If in doubt, don't do ANYTHING until you've spoken to one of the debt management charities listed above.
Already have an IVA?
If you have an IVA (or PTD in Scotland) and are either unhappy with it, or are struggling to keep up with repayments in light of the cost of living crisis, get in touch with your Insolvency Practitioner. If you're still unhappy, you can complain to the Insolvency Service.
If you were advised to get an IVA or PTD by an FCA regulated debt adviser and feel you were wrongly advised or mis-led, you could also complain to the firm that advised you, escalating to Financial Ombudsman Service if necessary.
Debt help FAQ
For all the latest deals, guides and loopholes simply sign up today – it's spam-free!
Have your say in our forum!