Vodafone warning
Check for bill errors and more
If you're a Vodafone customer, check your bill NOW. Our 2016 investigation revealed that since it moved to a new billing platform, 1,000s have had problems, including being overcharged, put on the wrong tariff and subjected to dire customer service.

Regulator Ofcom has slapped the firm with a £4.6 million fine for "serious and unacceptable" pay-as-you-go and complaints failings, in a victory for consumers. Yet that's just the tip of the iceberg – we've uncovered evidence of potentially systemic mis-billing. This guide explains how to check if you're affected and what to do if you are.
This is the first incarnation of this guide. Please feed back and let us know how you got on with your complaint in the Vodafone Warning forum thread
For all the latest guides, deals and loopholes simply sign up today – it's spam-free!
What's gone wrong at Vodafone?
Our in-depth investigation has gathered stats from Ofcom and complaints site Resolver which show that since it moved to a new billing system last year, Vodafone is now the most complained-about mobile network by a massive margin. We've had 100s of users report problems on a dedicated forum thread – and since we first published this investigation, 1,000s have been in touch.
Based on the rise in complaints and feedback we've had, we believe there have been potentially systemic failings at Vodafone that mean all of its nearly 20 million customers should be checking their bills.
We would like to apologise to any customers who have been affected by our recent customer service issues... many of the recent issues relate to the move of our legacy billing and services platform into one, state-of-the-art system... This was always going to be a highly ambitious and complex programme but the impact of running an IT and a contact centre transformation in parallel was underestimated.
Here's a summary of the scale of the problems...
Three times as many Ofcom complaints about Vodafone as any other network
Data published by the regulator Ofcom shows a huge spike in complaints. In the final quarter of 2015 it had 32 pay-monthly complaints per 100,000 customers, with a slight drop to 29 in the first quarter of 2016 – over double the number one year before.
Although the number of complaints about the firm dropped to 17 per 100,000 in Q1 2017, Vodafone still received twice the number of any other network. Talk Talk and Virgin Mobile were in joint-second place with just eight – after that EE and O2 had just four.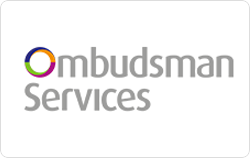 The Ombudsman Services: Communications, which investigates and adjudicates on complaints if Vodafone itself can't resolve them, told us in May it too had seen "an increasing number of complaints over the last nine months", but wouldn't give exact figures.
The majority of these were originally about billing problems, though some ultimately turned into the way complaints had been handled. The ombudsman told us:
Customer service staff were failing to recognise what a complaint was... and when a customer was unhappy with something. They were failing to deal with complaints.
In May, the ombudsman said around 60% of Vodafone complaints escalated to it over the previous six months were upheld – it since says this figure has dropped somewhat. A spokesperson told us the ombudsman's now "working with the company to identify the root causes of the issues and encouraging Vodafone to ensure its processes and procedures are robust and consumer-focused".
The most complained-about telecoms firm on Resolver
Complaints website Resolver*, which we work with, keeps a tally of the number of complaints made via it to companies. Vodafone had the most complaints opened against it of any telecoms firm between July 2015 and June 2016, with 7,483 cases – though the rate of complaints has fallen slightly since the start of 2016. (We've also seen a new spike since we published this guide.)
For comparison, second spot between July 2015 and June 2016 went to much-criticised TalkTalk, with just over a third of cases – 2,785 – and that includes the fallout from a hack on its customer data.
For all the latest guides, deals and loopholes simply sign up today – it's spam-free!
How to check if you're affected
Of course, you may already be aware of problems you've had (in which case see what to do about it). But even if not, if you're a Vodafone customer we're now telling you:
EVERYONE should check whether they've been affected by Vodafone's billing issues. The sheer scale of reported problems means you can't assume you've automatically been charged correctly.
While there is a wide range of specific problems, here are some of the main themes.
In October 2016 regulator Ofcom fined Vodafone £4.6 million for specific failures between 2013 and 2015 relating to pay-as-you-go billing and complaints handling (see full info on what the regulator is doing below). Yet the huge number of complaints we've seen which date from after that period suggest the problems are much wider.
We've published some of the stories we've had from users below. We haven't fact-checked each case but we've had many of these – we sent a list of the most common problems to Vodafone but it declined to comment on specific issues.
Step 1: Your bill may be wrong – check it
First, look at your most recent bill (if you don't have a paper bill to hand, check online) and simply see if anything looks wrong to you. You know your tariff (check your email confirmation or paperwork if unsure) and usage better than anyone.
If you see anything that doesn't look right, check your bills going all the way back to last summer. In particular, check for these specific issues we've heard about:
Make sure you're on the right tariff. Some people have reported that Vodafone simply put them on the wrong tariff, and they never realised.
I signed up in store for a 20GB contract, but the girl set it up as a 10GB account. I then used more and unknowingly racked up a HUGE bill. Eventually the store agreed to cut the line and cancel the direct debit, but I'm now getting letters asking for the huge bill plus line rental.
- Richard, April 2016
Are you getting your bills as expected? Some customers' accounts don't appear to have been transferred properly to the new billing system, which has led to issues.
In November I noticed I hadn't had a phone bill as expected, and realised my money hadn't been collected. I phoned Vodafone and was told it was due to them changing their software. I've since phoned 14 times to try to sort it out, yet I received a letter telling me my account's suspended as I've defaulted.
- Gina, January 2016
Look for incorrect charges. Whether it's for calls, texts, data or anything else, go through any additional charges over and above your monthly line rental to make sure they're right – and if you've opted into any add-ons, check them too.
I went to Oz and had an international roaming add-on. When I returned, Vodafone sent me a bill for £717, claiming I didn't have it. They then put it on [credit agency] Equifax, because I didn't pay it and was in dispute with them, yet a month before they'd admitted I did have the add-on, refunding £200.
- Nicole, April 2016
Step 2: Even if your bill's correct, payments taken from your bank might not be – check your statements
Even if you don't find anything of note on your bills (but definitely if you do), cross-reference what you've been charged with your bank statements. In particular, these are the issues users have raised with us:
Is payment actually being taken through your direct debits? This is one of the most common complaints we've received (in fact there's a whole forum thread dedicated to it) – Vodafone failing to set up direct debits properly. It sounds like a win, but actually means you may face a nasty surprise later:
In November I asked to set up a direct debit. The member of staff took my details – I was now safe in the knowledge I was in a position to pay my bills. But in January I received a letter from a collection agency stating I needed to pay £203.55 as I was in arrears.
- Joe, April 2016
Have you been charged even after cancelling? Some have reported being charged for contracts they cancelled, even though they'd received confirmation the cancellation had gone through. This very thing happened to MSE Nick, who only discovered it after seeing the charge on his statement. He's not the only one though...
I cancelled my Vodafone contract in 2015, but they've now sent debt collectors saying I owe money as I didn't cancel properly. Please advise, I am a pensioner. I know I cancelled it.
- Mary, May 2016
Are you being double- or even triple-charged? Some claim payments have been inexplicably taken multiple times in one month.
I've had problems with them taking money out of my bank account three times a month, and never received a refund. I recently got my bill and it was four times the amount.
- George, May 2016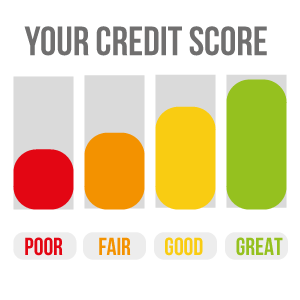 It's not just being incorrectly billed that you should check for. Because a phone contract is a form of credit, your network provides reports for your credit file. We've heard of a number cases where a mistake on Vodafone's part has led to credit agencies and debt collectors getting involved – meaning credit scores are damaged as a result.
Your credit score, in combination with other info, is used by lenders to determine whether you'll be approved for credit and under what conditions. So a hit to your rating can make it costly or difficult (or sometimes even impossible) to get certain types of credit such as mortgages or credit cards. See Credit rating need-to-knows for more.
You can check your credit file, or the new free MoneySavingExpert.com Credit Club offers a brand new way to keep track of your credit record. We asked Vodafone which credit agencies it reports to, but it refused to say. Here are a couple of examples we've been sent:
In October 2015 we paid £185 to end a contract early. Yet later we got another bill – as advised we went in store with a bank statement to settle it, but then we received a letter from a debt collector... and my partner found a debt on her credit file. We went to the ombudsman who ordered Vodafone to close the account, clean the credit file and pay us £50 for the bother, which Vodafone did. But then we got another debt collector letter for £34.
- João, May 2016
Vodafone cut off my service and said it was carrying out a fraud investigation. Four months later I received an email from Equifax to tell me Vodafone had lodged four missed payments. I rang them to cancel the contract – they said a bag would be dispatched to send my handset back in. This never arrived, then I received another email from Equifax – Vodafone had added a default to the missed payments! I'm hoping to move house this year and this might just stop it happening.
- Tom, January 2016
For all the latest deals, guides and loopholes simply sign up today - it's spam free!
What to do if there's a problem
Don't panic if you find something concerning – identify all the individual issues and gather the evidence from your bills and statements as well as any prior correspondence you've had with with Vodafone. Then follow these steps (special thanks to forumites for some of these tips):
Step 1: Work out what redress you want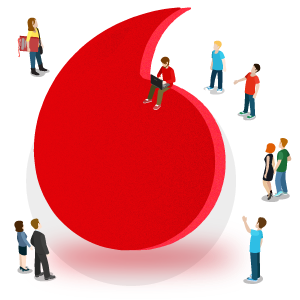 This isn't primarily about compensation – the most important thing is to be put back into the position that you would have been in had the issues not happened. That should mean refund of any overcharges and any expenses directly incurred as a result (eg, bank charges resulting from a fault).
Some have also managed to get recompense for the time and trouble (the ombudsman can order "gestures of goodwill"), but don't focus on this too heavily unless it's cost you too much time.
If your credit score's been affected, this can be difficult to value – if it's stopped you getting a mortgage for example, this is substantial. Vodafone can update the entry on your credit file (and the ombudsman can instruct it to if it refuses). You could also go to the Financial Ombudsman – see Fighting errors on your credit file for more details.
If disputing a specific charge, don't simply cancel your direct debit as you could end up getting valid marks on your credit file for payments you DO owe Vodafone – and these can't be removed.
Step 2: Contact Vodafone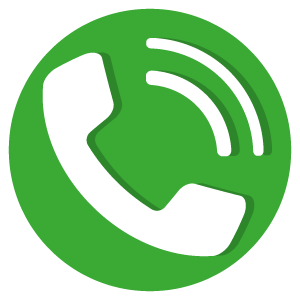 The first thing to do if you've discovered a problem is to contact Vodafone. With luck, it may be able to sort the issue quickly, or it may be a misunderstanding that's easily cleared up. To get in touch:
Call 191 free from your Vodafone mobile (or the standard rate 03333 040 191).


Open an online chat – click the 'Pay monthly' button and then 'Start Live Chat' below. You'll need to enter your name and mobile number, and can print or save a transcript using the icons at the top of the chat box.


Use Vodafone's web form – forumites on the dedicated Vodafone thread have been given the reference code WRT135 to track where the complaint's come from. Some have had success with this, so you may want to try that too.
Step 3: Free online tool to lodge a formal complaint
If you get nowhere with Vodafone directly, the next step is to open a case with the free complaints tool Resolver – over 4,000 complaints have been filed about the firm since we launched this guide in June.
It'll escalate your complaint if necessary up the various levels of management in Vodafone or to the ombudsman too. It also tracks all correspondence and records calls (if you call via its iPhone or Android app), which will help gather evidence in support of your claim.
Use our free tool to complain about Vodafone

Our free online tool helps drafts the letter for you, tells you when you've been sent a response, keeps track of your complaint and escalates it if necessary.
We do this using the complaints firm Resolver, which provides the technology, but the underlying template letters and logic behind it are ours. We're working with Resolver on many projects to combine our expertise on how to complain with its cutting-edge technology.
Find your issue to file a complaint about Vodafone:
Resolver will remind you to escalate your claim within Vodafone and, if necessary, to the Ombudsman Services: Communications (see below for more on this) after eight weeks.
Can't find your issue? We've included the most common issues we've heard about with regards to Vodafone in recent months, but Resolver providers for a whole range of other types if yours isn't listed here - see the Resolver* site for these.


On another network? This guide is aimed at Vodafone customers, but much of the info applies to all telecoms firms. To make a complaint about another provider, head to the Resolver* site.


Unhappy with Resolver? Resolver's told us it generally gets a positive response about complaints made to Vodafone through it, but you can read past feedback and leave your own on our Resolver forum thread. For more on how we work with Resolver see our full Resolver guide.
Here are some success stories from those who've used the tool to complain about Vodafone in the past:
Brilliant service. Just resolved a problem which took me five months to get nowhere. Submitted via Resolver on Saturday, sorted by lunchtime on Monday!
- Jim
Fantastic help! I was complaining to Vodafone after four months of problems with my phone contract. I've been given £200 compensation – extremely pleased.
- Stephanie
Been trying to sort out my Vodafone bill for over four months with no joy and having to spend hours on the phone repeating myself to different operators... I used Resolver and had the chance to escalate the case to higher levels. After three weeks received a reply offering to refund all money owed from being overcharged and extra compensation for my time.
- Joseph
Alternatively, if you prefer not to use Resolver you can write to Vodafone to lodge your formal complaint directly with them. Send your letter to Customer Relations Manager, Vodafone Limited, The Connection, Newbury, Berkshire RG14 2FN. For more info, see how to raise a complaint directly with Vodafone.
It may help to complain to Ofcom too. Though the regulator can't get involved in individual cases, it records all complaints data and you'll be provided with a reference number if you register a complaint with it. Some in our forum believe using this in future correspondence with Vodafone can help your case along as it lets it know it's dealing with a regulator-monitored complaint, though there's no guarantee.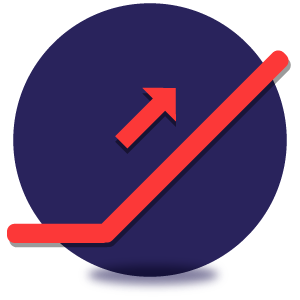 If the complaint has reached the most senior level in Vodafone and you're not getting anywhere, or if it's been over eight weeks, escalate it to the Communications Ombudsman. If you went via Resolver, it'll prompt you to do this and help draft the email – otherwise it's possible to contact the ombudsman directly.
The ombudsman is an independent scheme that covers most telecoms firms. It's there to settle disputes, and has the power to make the company take certain actions and provide a financial award of up to £10,000 (though this amount is rare).
If it upholds your complaints and you accept its decision, it's binding and enforceable in court, and Vodafone would have 28 days to comply with any order it gives.
The ombudsman told us around 60% of cases about Vodafone in the last six months were upheld (ie, they resulted in favour of the consumer), so the success rate here is reasonable. It'll help your case to have all the relevant documentation and correspondence – past bills, bank statements, emails or recordings of calls if you have any.
If the ombudsman rejects you, your only option is to go to court...
The ombudsman is an impartial body, so while you can disagree with its decision if it rules against you and take the matter to court, bear in mind that it's probably ruled in favour of Vodafone for a good reason. If you're really intent on going to court, make sure to read the Small Claims Court guide.
'I got £575 back' – some inspiration
It's been a few months since we launched this guide but already we're starting to hear stories of Vodafone customers getting results. Here's some inspiration...
I just wanted to thank you for encouraging Vodafone customers to check their bills. I noticed I was overcharged £330 so I contacted Vodafone and was promised that my bill would be amended... eventually I got credited with £575 as they found I was overcharged on a couple more occasions.
- Anna
As a result of your posting, I have discovered that I have been given a bad credit rating from Vodafone for money that I never owed them in the first place! I've never been classed as a bad creditor before in my life. Thank you guys so much for what you are doing, it's fantastic.
- Forumite SandraHB
I left Vodafone five/six months ago, just rang to see if they owe me money due to the highlighted billing problems, £30 owed, thanks @MartinSLewis.
- Marshall
Finally got my billing issues sorted via Resolver and have been credited the money I was owed. Vodafone did not respond within the first eight weeks, so I escalated and within 48 hours someone from the complaints team made contact and everything was sorted. Thank you Resolver.
- Forumite J1gg4M4n
I just wanted to state how appreciative I am for the Vodafone Warning article and the Resolver tool. I recently used it to complain about a year long issue with Vodafone that I had unsuccessfully tried five times to resolve over the phone. Using Resolver it was sorted within two days. Thankfully my positive credit rating should now be restored.
- Michael
I have been contacting Vodafone since March as they have been overcharging me. Every time I rang they said they would credit me within five to seven days but nothing happened. I emailed a formal complaint – nothing. I contacted the ombudsman and got a reference – nothing. I then used your link to Resolver on the Friday, and on the Saturday Vodafone rang my landline, my mobile and texted me. They agreed to refund £45 plus £25 for the inconvenience.
- Daphne
What's the regulator doing about it?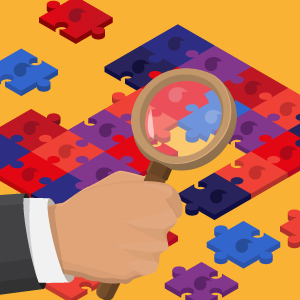 In October 2016, the regulator concluded two investigations into Vodafone, and imposed a total fine of £4.6 million – the largest ever handed to a telecoms operator. For full details see the Vodafone fined MSE News story, but in brief, it was for two issues:
£3.7m fine for PAYG billing. Ofcom found that between December 2013 and April 2015, Vodafone failed to credit the accounts of 10,452 pay-as-you-go customers after they'd paid to top up. The regulator said Vodafone didn't act quickly enough to address this issue, which stemmed from it moving to a new billing system.

£925,000 fine for poor complaints handling. Ofcom found that between January 2014 and November 2015 Vodafone failed to "ensure the fair and timely resolution of complaints" and to notify customers of their right to free alternative dispute resolution if a complaint remained unresolved after eight weeks.
It's worth noting a separate strand of the investigation which looked at complaints also examined billing problems for pay-monthly customers. Ofcom concluded in February 2016 that while it had identified certain issues it would not take any further action, concluding the "level of harm actually incurred by customers appears to have been relatively low".
However, bear in mind this assessment was only based on the cases Ofcom knew about at the time. Our investigation's since uncovered a huge number of problems, many of which date from after Ofcom had finished looking at billing problems. Ofcom's said it will continue to monitor complaints about billing issues – you can contact it to register a complaint here.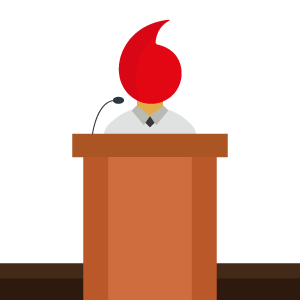 What does Vodafone say?
We put all concerns outlined in this guide to Vodafone and asked it a series of detailed questions about the billing and customer service problems and how it intends to fix them.
It wouldn't answer all of our questions or respond to specific complaints, but a spokesperson told us: "We would like to apologise to any customers who have been affected by our recent customer service issues. Our teams, at all levels, want to provide our customers with a great service every time but we are clearly not there yet, so are investing significant resources to do so as quickly as we can.
"Many of the recent issues relate to the move of our legacy billing and services platforms into one state-of-the-art system. This is to give customers far greater control and visibility of their whole account, including real-time billing access, while allowing our customer services' channels to have access to one set of customer information and treat customers as people, not telephone numbers.
"This was always going to be a highly ambitious and complex programme but the impact of running an IT and a contact centre transformation in parallel was underestimated: the combination of new systems, new processes and new customer services agents impacted service levels significantly."
After Vodafone was fined by Ofcom in October, it apologised again. A spokesperson said the firm had seen a "more than 50% reduction in customer complaints since November 2015", and stressed that as many customers as possible affected by the pay-as-you-go billing issue had been tracked down and refunded. Vodafone's also made a donation of £100,000 to a number of UK charities.
For all the latest deals, guides and loopholes simply sign up today - it's spam free!
PROVIDER (network it uses)

COST (1)

Lebara (Vodafone)

MSE Blagged

Top pick

TABLE_CELL_STYLE

- £3.90/month

- One month contract

- 1GB/month data

- 300 minutes, Unlimited texts

Lebara* (Vodafone)
MSE Blagged

£4.11/mth – it's £2.99/mth for the first five months, then £4.90/mth thereafter
Asda Mobile*

(Vodafone)

£5/mth
Three

*

£5/mth
Note:

All data, mins and texts allowances are per month. All deals are for newbies of that provider.

(1)

With an equivalent price, we add up all fixed costs, deduct any promotional cash or vouchers, then average it over the contract length to help you compare.

(2)

It's a one-month Sim, but to help you compare, we calculate the equivalent cost over a 12-month period.
PROVIDER (network it uses)

COST (1)

CONTRACT
LENGTH

DATA

MINS

TEXTS

Lebara (Vodafone)

MSE Blagged

Top pick

£3.90/mth
One month
1GB
300
Unltd

Lebara* (Vodafone)
MSE Blagged

£4.11/mth – it's £2.99/mth for the first five months, then £4.90/mth thereafter
One month
3GB
Unltd
Unltd
Asda Mobile*

(Vodafone)

£5/mth
One month
3GB
Unltd
Unltd
Three

*

£5/mth
12 months
2GB
200
Unltd
Note:

All data, mins and texts allowances are per month. All deals are for newbies of that provider.

(1)

With an equivalent price, we add up all fixed costs, deduct any promotional cash or vouchers, then average it over the contract length to help you compare.

(2)

It's a one-month Sim, but to help you compare, we calculate the equivalent cost over a 12-month period.
Have your say in our forum!