Pay your rent on time to boost your credit score
Opt in to a new free scheme to improve your rating
Get Our Free Money Tips Email!
For all the latest deals, guides and loopholes - join the 12m who get it. Don't miss out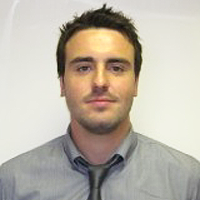 Callum
Archived 16 May 2017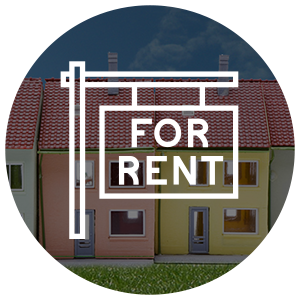 Do you pay your rent on time? If so, there's a free scheme which millions of private renters can use to make paying rent boost their credit rating.
The Rental Exchange scheme records your rental payments and sends the results to credit reference agency Experian. This short guide explains how the scheme works, how it affects your credit file and what you need to do to sign up.
What is Rental Exchange and how does it work?
The Rental Exchange scheme was launched in March 2016 as a way of allowing private tenants to improve their credit rating simply by paying their rent on time each month.

The idea behind it is simple:
You pay your rent to a third party called Credit Ladder.
Credit Ladder passes on your payment to your landlord or lettings agency, and tells Experian whether you've made the payment on time.
Experian then updates your credit file accordingly.
If you know you'll be able to pay on time and you're trying to improve your credit rating or build up a credit history, this can be a clever way to make your rental payments count towards that. (But, even if you sign up now, lenders won't actually start seeing the data until the end of this year – see more below.) Of course, if there's a risk you're going to miss payments it could harm your rating.
Currently around 5.4 million UK households rent – a recent study by Experian with a major lettings agency found 98% of private tenants pay on time, and according to a survey it carried out last year, 76% wanted their rent to be visible on their credit report. So Experian clearly hopes the scheme will take off.
Who can take part?
Any private tenant in the UK can sign up, so long as your landlord or letting agent has given their consent. Signing up is optional and if you do choose to use the scheme it's entirely free, both for tenants and landlords.
Of course, there's always a risk landlords or letting agents could try to charge a tenant an admin fee for the service. Experian says none of the letting agents it's spoken to plan to charge, but there are thousands of landlords so it's worth double-checking.
Is it worth it?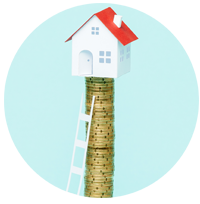 If you're currently renting but hope one day to take your first step onto the property ladder, it's certainly worth considering signing up. A better credit rating can be key to getting the right mortgage, and if you're making payments on time it's good to have that reflected in your rating.
In the past we've recommended that those with a poor or no credit history take extra steps to try to boost their rating, for example, by getting a special credit card (see our Boost your mortgage chances guide for full info). You should still take these steps – but also signing up to Rental Exchange is a handy addition.
The scheme could be especially useful for students and young people, who'll benefit from an opportunity to prove they can pay on time – as many are just starting out on their own financially, they may have little credit history.
Quick questions:
Who is Credit Ladder and what's in it for them?
Credit Ladder was set up in March 2016 specifically to provide Rental Exchange – it's owned by online estate agent Make Ur Move. It's acting in partnership with Experian on this scheme, so while the two aren't part of the same group, they're working together.
Credit Ladder insists it doesn't make a penny out of the scheme and is propped up by private cash – it says its short-term motive is to build a reputation in this area first. Experian says it doesn't pay Credit Ladder a penny, despite it benefiting from the data. When we first reported on this scheme, some forumites questioned whether Credit Ladder might sell or pass on this data to third parties other than Experian, but Credit Ladder's assured us this won't be the case.
How does Experian benefit from the scheme?
It says its motive is to gain a competitive advantage over its rivals by including this data in its credit ratings. That makes it more attractive to lenders, encouraging them to search people's Experian credit files rather than their Equifax or Callcredit files.
How does it affect my credit file?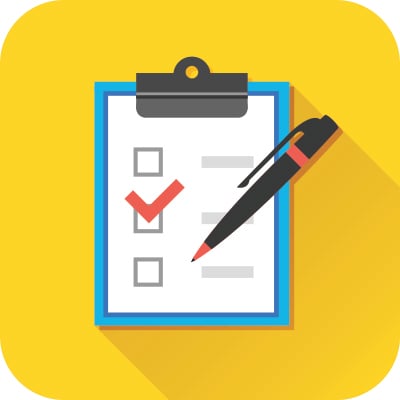 Everyone should take time to manage and boost their credit rating. Credit scoring is about trying to predict your future behaviour based on your past – that's not easy if you have little credit history.
The idea behind Rental Exchange is that it will serve to bolster your credit file. That's because:
When you apply for credit, lenders check your credit file, which includes a history of bill payments – those made on time make you look more attractive to lenders, giving you a better acceptance chance.
For full details on the ins and outs of what a credit rating is and what you can do to improve yours, see our 35 Credit Boosting Tips.
Under Rental Exchange, rent payments are recorded on your Experian credit file like loans, mortgages, credit cards and other similar bills. That doesn't mean they'll be recorded on all your credit files though – Experian's just one of three major credit agencies.
The others – Equifax and Callcredit – don't currently take account of rental payments. However Equifax says it "recognises the benefit" of including rental payment information, and both agencies are looking at doing this in future.
It won't affect your credit rating immediately. As Rental Exchange is still fairly new, it may be months before you see the benefits of having your rental payments recorded reflected on your credit file.
However, the data will be logged immediately and when they become visible, you and lenders will be able to see back to when you first set it up.
How lenders will judge rent payments
What really counts is how lenders credit score you. Most don't include renting in their credit scoring models just yet, so it's going to take time before it has a practical impact.

However, longevity and stability are big parts of your credit score, and now that Experian's factoring in rental payments, gradually we're likely to see more and more lenders do so too. And the longer you've been doing it and the more stable your payments have been, the more impact it'll have.
We spoke to a few major lenders to ask them what effect, if any, rental payments would have on how likely they are to lend to you.
Barclays says that "any positive movement in a customer's Experian score has the potential to improve our view of a customer", while Lloyds Banking Group told us "rent could prove useful in making lending decisions though we would need to further assess how best to use this". HSBC refused to comment, while we're still awaiting answers from Santander.
How to sign up
Signing up to Rental Exchange is straightforward:
Tell your landlord or letting agent

Your landlord or letting agent will need to consent to you paying your rent via Credit Ladder. So while they'll be formally notified once you apply, it's best to speak to them directly first to let them know you're planning to do this – particularly if you rent via a smaller lettings agency or private landlord who may not have heard of the scheme.

Register with Credit Ladder

Sign up via the Credit Ladder website – you'll need to fill in an online registration form giving it your details and saying who to pay rent to, how much to pay and when. Credit Ladder will then verify the information you've provided with your landlord or letting agent – it'll also check they're happy for you to pay via the scheme.

Set up a standing order to pay

This should be set up to pay Credit Ladder for the day your rent's due – your landlord or letting agent will receive the rent on the same day and your rent schedule will be updated in your account to show the payment has been received.
What if my rent goes up?
If your rental agreement changes, eg, the rent goes up, you need to get in touch with Credit Ladder to adjust the payment amount or date. It will then verify this with your letting agent or landlord. When your tenancy agreement comes to an end you should cancel the standing order with your bank and inform Credit Ladder.
Rental Exchange FAQs
Where's my rent held before it's paid to my landlord/letting agent?

It's held in a separate client account with a major high street bank, so it won't be mixed up with Credit Ladder's other cash, we've been told. It belongs to tenants and landlords, not to Credit Ladder.

If Credit Ladder went bust, what would happen to my cash?

If all goes well, money will only be in that account for a few hours at most so it may not even have your cash if it were to go bust.

If you were unlucky and it did have the money at the point of insolvency, it could not be used against that insolvency, according to Credit Ladder. That said, customers' money is often lost during insolvencies so there's no guarantee.

What happens if Credit Ladder makes an error?

If it made a mistake causing rent to be paid late, triggering a late payment fee from the landlord or letting agent, if the error was its fault it says it would reimburse any "reasonable costs". It adds if the mistake was its fault it wouldn't record a late payment on your credit file.

If you want to dispute a black mark on your credit file applied by Credit Ladder, the process is the same as if it were applied by a bank. First complain to the firm that applied it and then add a 'notice of correction' on your credit file.

How are rental payments recorded if I live with others?

You can only sign up to this scheme as an individual, regardless of whether you're on a joint tenancy or not.

Each person's portion of the rent is recorded on their file and their file alone. Anyone in the property is able to sign up, and they will be judged on their own payments only.

If there are more than one of you and the money comes from a joint account, and you're all signed up to the scheme, the payment will be assumed to have come from all of you and therefore will be recorded on all your files.

I live with other people – will I become financially linked to them?

Signing up will not financially link you to someone else, according to Experian. This is because everyone is treated as an individual – even those with a joint tenancy.

The danger of being linked financially with someone with a poor credit history is it could harm your own credit rating. Usually the only way to be linked to someone else is by opening a joint account such as a bank account or mortgage.

Can I take part if I'm a social housing tenant?

Yes, Rental Exchange was launched in 2014 for social housing tenants.

With social housing, it's up to housing associations rather than tenants to sign up – if they do, social housing tenants are automatically signed up, though they're able to opt out of the scheme if they wish.

Experian says 20% of social housing tenants in the UK are currently signed up to the Rental Exchange scheme.

I'm a landlord. How am I affected?

You won't have to pay if your tenant decides to sign up, and there are no charges when the rental agreement changes or comes to an end, or at any point in the process.

The only thing you need to do is verify the details when contacted by Credit Ladder.
Get Our Free Money Tips Email!
For the latest news and insight on how to improve your credit rating, sign up & join the 11m others who get it. Don't miss out