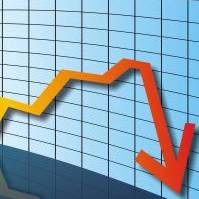 The cost of living is now falling fast for some, according to one of the Government's two inflation measures released today.
The Retail Prices Index (RPI), which measures the cost of living over the past year, including mortgage costs, fell from an already negative minus 0.4% in March to minus 1.2% in April.
However, only those whose mortgage costs have plummeted over recent months will feel the force of deflation. The Office for National Statistics, which publishes inflation figures, points out that excluding mortgage interest costs, the RPI index rose by 1.7% over the past year.
Over five million borrowers are estimated to hold a variable rate mortgage, the cost of which is likely to have fallen over the past year due to a 90% drop in the Bank of England Base Rate since October last year.
The Consumer Prices Index, which measures living costs without mortgage costs, was down from 2.9% in March to 2.3% in April. This is still above the Government target of 2% and demonstrates that many are still seeing the cost of living rise.
Dan Plant, savings analyst at MoneySavingExpert.com, says: "Savings rates are far lower than a year ago, but deflation can soften this blow. Even if you're earning a paltry sum on your cash it could still outstrip the cost of living."