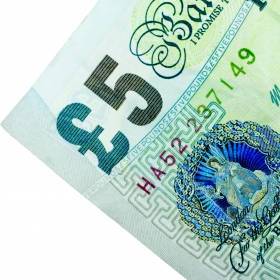 The national minimum wage for the over-21s will rise on Thursday to £5.80 per hour.
This is up 7p from the current £5.73 per hour rate.
The 1.2% rise, announced in May, is smaller than last year's 3.8% increase even though the typical cost of living was soaring faster when this year's basic wage rise was set, compared to last year.
The official inflation measure, the Consumer Prices Index (CPI), was at 2.9% at the time of this May's announcement, compared to 2.2% when the 2008 decision was made in early March last year.
Those aged 18 to 21 will get a minimum wage rise of 1.3% to £4.83 and those aged 16 to 17 will see their hourly rate rise from £3.53 to £3.57, a 1.1% increase.
The Retail Prices Index inflation figure, which includes mortgage payments, currently shows a minus 1.3% figure, largely due to falling mortgage costs, which has little impact on those on low wages who are less unlikely to be homeowners.
Further reading/Key links
Grab entitlements: Benefits Check-Up
Seek help: Debt Problems