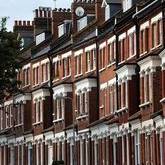 More than 300 homeowners who claim the mortgages they took out were "unfair" have been given the right to bring a group action against Barclays and Bank of Scotland.
The problem is the homeloan conditions attached to the Shared Appreciation Mortgage (Sam) deals mean many now owe over four times the original loan amount due to rocketing house prices (see the Free House Price Valuation guide).
The group litigation order granted by the High Court yesterday enables them to bring a joint lawsuit.
Under a Sam, homeowners could take out loans secured against their properties at 0% interest or a reduced fixed rate (see the Cheap Mortgage Finding guide).
However, borrowers had to pay an additional charge when they repaid the mortgage, typically about 75% of the increase in the value of their property since the loan was granted.
Massive debts to repay
Steep house prices rises between 1997, when Sam loans were first available, and 2007 meant the lender's share of the home was often about 4.4 times the amount borrowed.
This is equivalent to an annual interest rate of between 35% and 52%, depending on the type of interest rate.
A householder who borrowed £25,000 at zero interest and saw a £200,000 jump in the value of their home during that period would have to repay a whopping £175,000 (see the Mortgage Arrears guide).
Lawyers say many borrowers have found themselves trapped in their homes, unable to raise enough money to buy a new property from the sale of their current one after paying the banks their share of the appreciation.
Thousands of Sams sold
It is thought about 12,000 Sams were sold in the UK between 1997 and 1998, when they were withdrawn from the market, with about 7,000 still unredeemed.
Many more claimants are expected to join the lawsuit now that a group litigation order has been granted.
Hilary Messer, of RWP Solicitors, the lead lawyers in the case, says: "Up to now, the banks have been able to recover payment in full under Sams and the merits of the enormous number of complaints made about this product over the years have never been properly tested in the courts.
"Recent changes in the Consumer Credit Act, which have yet to be considered by the courts, will assist the claimants."
Further reading/Key links