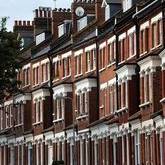 Fraudsters in Scotland are tricking vulnerable residents into parting with their bank details by promising a refund for overpaid council tax.
The criminals either call or doorstep unsuspecting householders stating their home has been in the wrong council tax band since 1993 and they are due compensation of up to £3,000. Residents are then asked to provide bank details to supposedly send the money to.
The scam leaches onto the back of a MoneySavingExpert.com campaign to encourage residents to check their council tax and claim a refund if they should be in a lower band (see the Council Tax Reclaiming guide).
Millions could been paying too much – and are eligible for compensation – due to the flawed banding system.
If you're due a refund you'll need to check for yourself. No-one from the council will come knocking or calling.
You should never give out your bank or other personal details to any cold caller. If you do, call your card company or bank immediately to freeze your account(s).
The fraud was highlighted this week by Scottish Borders Council (SBC) after reports of this activity within its jurisdiction.
It is not clear how widespread the problem is though a spokesman for the Local Government Association says he has not heard of the scam anywhere else.
Paula Clark, from a joint SBC and Lothian and Borders Police community team, says: "This is yet another scam where fraudsters will go to any length to get bank information. The important thing to remember is don't give out your personal details."
SBC is asking anyone who lives locally and suspects they've been targeted to call it on 0300 100 1800.
Further reading/Key links
Money back: Council Tax Reclaiming, Bank Charges, PPI