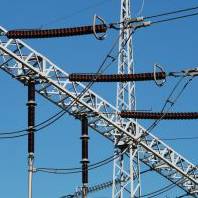 Energy companies have been urged once again by the regulator to cut prices.
Ofgem says firms must not use their long-term investment in the energy network as an excuse not to cut household bills (see the Cheap Gas & Electricity guide).
Yet at the same time it also concedes that electricity bills will rise to pay for regional investment.
Ofgem also says the falling costs power firms pay for energy on the wholesale markets have pushed their margins to a five-year high because prices for consumers have not fallen sufficiently.
Wholesale costs have dropped by around 50% since the middle of 2008 but our bills have only fallen by up to 10%.
Energy companies made an average £210 per gas and electricity customer in November before running costs and profits - up from £160 three months earlier, the watchdog says.
And this margin will widen further if suppliers refuse to lower prices as wholesale costs are expected to fall by £70 over the next six months, according to the regulator's calculations.
Chief executive Alistair Buchanan says: "Ofgem's role is to ensure companies can invest, but do not use investment as a shameful excuse to overcharge consumers.
"At the moment, the effect of companies smoothing prices has been neutral on consumers, but if prices stay unchanged in the New Year, then we will see customers losing out."
Ofgem wrote to the big six energy firms earlier this year asking them to cut prices due to falling wholesale costs, but to no avail.
Bills to rise
However, electricity bills will rise by an extra £4.30 a year on average to pay for upgrades to regional distribution networks, Ofgem adds.
The watchdog's final decision for the 2010-2015 period will see £7.2 billion invested in the UK's electricity infrastructure.
Ann Robinson, from price comparison site uSwitch.com, says: "£4.30 a year may seem small fry, but it's a wake-up call. This is just the beginning of a huge investment process that will lead to significantly higher household energy bills."
Additional reporting by the Press Association
Further reading/Key links
Slash energy costs: Cheap Gas & Electricity
Your rights: Fight Energy Direct Debits