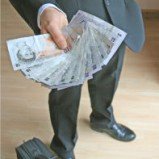 A glitch on the Toys R Us website has meant some parents trying to buy a sought-after Christmas gift were having their cash taken temporarily even though the item was sold out.
Many buying a Go Go Pet – hamsters that squeak and run across the floor – were initially left unable to access the funds used to 'buy' the toy for up to 30 days.
Many hit were left fearing their money may not have been available for further Christmas spending. Those who tried to buy multiple items could have spent well over £100.
The problem mainly affects those paying using a Paypal account (see the Cheap Online Shopping guide).
However, both parties say they are now fixing the problem, which flared up last month.
You can either email Toys R Us to free up your money within 48 hours or wait for this to happen automatically, though that process could take longer (full details below).
Funds frozen
Customers affected are not technically charged but the money is 'ring fenced' awaiting authorisation from the retailer so it is unavailable to spend initially.
Those using a credit or debit card are only typically unable to access their cash for up to three days but Paypal can trap it for up to 30 days.
The problem is happening because of the massive spike in demand for this latest Christmas craze. The toy typically costs £9.99, though accessories cost up to £19.99.
It is currently out of stock on the Toys R Us website. Character Group, manufacturer of Go Go Pets, admits the product is sold out in a number of stores nationwide due to huge demand.
Consumer anger
MoneySavers have complained on this site's forum of having funds trapped.
Toys R Us has also confirmed it has received a number of complaints but has no way of determining how many are affected.
One forum poster, who goes by the name Stebiz, said before action was taken: "Toys R Us and Paypal don't know what they are doing."
Reports on the forum suggested both Paypal and Toys R Us initially insisted consumers needed to contact the other party to get their cash back.
Toys R Us admits up until now it has not communicated properly with Paypal but says both parties are now talking.
Why's it happening?
Toys R Us says the problem happened when those affected began the online checkout process and the toy was available.
But by the time they pressed the 'buy' button it had sold out due to the huge demand, yet the payment was registered.
A Toys R Us spokesman says: "Customers have our assurance we are aware of these issues and we are working with Paypal to resolve them as a matter of urgency.
"We sincerely apologise for the distress and frustration caused by these problems, especially at this time of year."
Toys R Us also states it has now fixed its website so there is less chance of this happening again.
Free up cash
If you do nothing, your funds should be released over the next few days. Toys R Us and Paypal say they plan to free your money within 48 hours but cannot guarantee it will be that quick.
Toys R Us says to stand a better chance of getting access to your cash within 48 hours follow the information below.
First email enquiries@toysrus.co.uk with the subject heading: Pending Paypal transaction. Then include:
Paypal email address
Date of attempted purchase
Amount of the 'pending' transaction (list each individual attempt separately)
The transaction reference ID in your Paypal account
Credit and debit card holders needn't act as their money should be free automatically within three days.
If you don't get your money freed within a few days please report this in the discussion below.
Further reading/Key links
Cut costs: High Street Haggling, Cheap Online Shopping