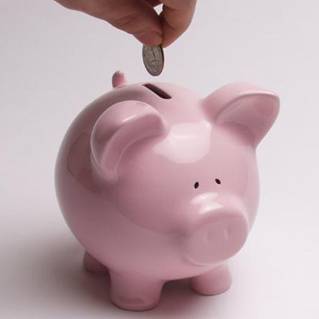 Northern Rock and Santander customers will see major changes to the way their savings are protected this week.
Until today, most savers with government-owned Northern Rock had full protection for their cash, afforded by the Financial Services Compensation Scheme (FSCS), were the bank to go bust (see the Safe Savings guide).
Instead, they will now have the standard £50,000 per person, per financial institution guarantee that most savers with UK-registered banks or building societies receive.
Anyone who opened an account between 24 February and today has already lost that 100% protection, and has £50,000 covered.
The exception is for those who took at a fixed rate deal before 24 February, who will maintain their full protection until the account matures (see the Rock protection to go MSE News story guide).
The cast-iron guarantee was introduced by former Chancellor Alistair Darling on all Northern Rock deposits following a run on the bank in 2007, which eventually saw it taken into Government hands. The decision to scrap the full protection was taken by the Government.
Santander shake-up
Savers with cash in both Santander and its Alliance & Leicester arm will see their protection level halved at the end of May.
At present, anyone with money in Santander or Cahoot has the usual £50,000 per person protection. Those two brands both fall under the Santander banking licence.
Anyone with cash in Alliance & Leicester (A&L), which is part of Santander but will only be rebranded later this year, has a separate £50,000 per person protection as it has a separate banking licence.
But on Friday, the A&L licence will disappear and the bank will fall under Santander's registration, meaning anyone with cash in any of the Santander brands will only have £50,000 per person protected, not the potential £100,000 now.
Santander says around 10,000 of its 15 million savers currently have more than £50,000 between the two institutions. It will allow any of those customers to withdraw cash so they are fully protected, even if the money is locked away.
This halving of the compensation limit had always been planned following the announcement last year that Abbey, A&L and Bradford & Bingley would be rebranded as Santander.
How to save safely
Dan Plant, MoneySavingExpert.com money analyst, says: "If you're saving over £50,000, spread it around institutions so more of it is protected.
"Even if you've less than £50,000 saved, you may want to consider spreading it. If one bank went bust and you go through the potentially lengthy claims process, you'll still have access to a portion of cash."
Further reading/Key links
Best rates: Top Savings, Top Fixed Savings
Stay safe: Safe Savings