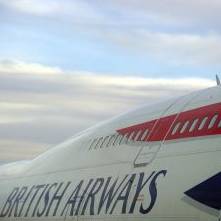 Tesco has offered a lifeline to Clubcard holders in a Christmas saving scheme who feared the loss of airline miles following the loyalty programme's revamp.
Shoppers whose points are frozen until November under the 'Clubcard Christmas saver scheme' can still collect frequent flyer points at the current rate before the rewards drop in September (see the Loyalty Points Boosting guide).
Miles cut
The supermarket giant tweaked the rules of its loyalty programme after we alerted it to the case of MoneySaver Dan Barrington who has collected 10,500 points this year.
He was originally told he could not exchange them for British Airways frequent flyer miles for another three months (see the Cheap Flights guide).
As Tesco is cutting the number of BA Executive Club miles you can earn on 1 September from 600 per £2.50 of Clubcard vouchers (equal to 250 points) to 500, Dan, a recruitment consultant from Sussex, would have lost over 4,000 miles.
Those 10,500 Clubcard points, or 25,200 BA miles (under the current system), are more than enough for a return flight to Turkey, plus taxes.
Tesco is also cutting the number of Airmiles – a separate programme run by BA – a Clubcard holder can earn from 60 per £2.50 of vouchers to 50 at the same time.
Under the Clubcard Christmas scheme, points accrued since November last year can't be turned into vouchers until this November. Only when in receipt of vouchers can you exchange them for airline miles or other rewards.
Customers registered in the Christmas savers' scheme will have to wait until November to exchange vouchers, but if they then call 0808 100 0707 before 31 December they can convert those earned by September 2010 at the existing, higher frequent flyer rates.
Rush to beat the mileage cuts
Anyone with Clubcard vouchers wishing to turn them into Airmiles or BA miles should do so before 1 September or see the rewards drop.
Tesco stresses that while it is cutting the rewards earned, it has offered two Clubcard points per £1 spent since August last year, rather than the previous one point per pound. It says there are no plans to end this promotion.
Boost Clubcard points
Clubcard customers can double the value of their vouchers to spend on some non-food items at the supermarket, under a scheme which runs for another two weeks (see the Tesco double-up MSE News story).
Branded the Big Clubcard Voucher Exchange, you can exchange vouchers in store by 5 September, at which point the new tokens also expire (see the Loyalty Points Boosting guide).
Importantly, you'll still be able to redeem regular vouchers for what Tesco calls 'Rewards' to use at non-Tesco retailers, which can quadruple their worth. This may offer better value for many.
Further reading/Key links
Slash shopping costs: Loyalty Points Boosting, Cheap Supermarket Shopping
Slash travel costs: Cheap Flights, Cheap Package Holidays