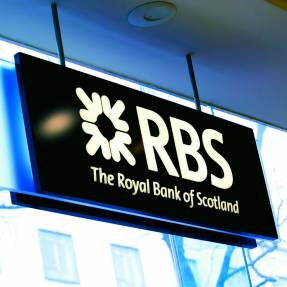 Natwest and Royal Bank of Scotland (RBS) will revamp their overdraft charges next year for customers who exceed their limit.
Those who go beyond their cap for a short period will generally be better off when the changes come into force on 1 February next year. However, those who remain in the red for longer periods could pay more (see the Bank Charges reclaiming guide).
The key change is the Government-backed banks, both part of the RBS Group, are replacing the existing structure with a £6 per day fee while overdrawn and a £6 per rejected transaction charge. Interest will also be removed on what the bank calls 'unarranged overdrafts'.
The moves comes as the Government is currently consulting on moves to ensure fairer bank charges, which was one of its coalition pledges.
Natwest and RBS cut a number of overdraft fees in September last year (see the Bank charges slashed MSE News story).
Key Natwest and RBS overdraft fee changes
The following charges will all disappear: the £20 monthly fee for being over your limit, the £15 charge (max. £90 per month) for any day a transaction is authorised that takes you over or keeps you over your limit, and the £15 fee (max. £90 per month) for each transaction authorised by a cheque guarantee card that takes you or keeps you over your limit. The £15 fees are only charged if £15 or more over your limit. There is no buffer for the £20 monthly fee.


They will be replaced with a £6 per day fee for every day you remain in an unarranged overdraft, if over a £6 buffer. This is charged if the account is overlimit at the end of a day.


The £5 fee for a rejected transaction (max £50 per month) rises to £6 (max. £60 per month).
Anyone with a basic, graduate or student account won't incur any daily unarranged overdraft fees but will be hit by the new rejected transaction charge.
The model is similar to Halifax and Bank of Scotland's (Hbos) £5 per day fee for exceeding your limit. While RBS charges while in an unarranged overdraft are higher, Hbos's £1 per day for an arranged overdraft has angered many customers.
There will be no change to Natwest or RBS's fees for arranged overdrafts where interest is charged at up to 19.89%, with no daily fees.
What does this mean for consumers?
Generally speaking, if you are only overdrawn for a short period you will be better off. For example, the minimum current charge is over £35 for exceeding your limit by more than £15 (the £20 monthly fee, the £15 fee for taking you over and any interest).
If you are overdrawn for five days, assuming no transactions are declined, the maximum you can pay under the new system will be £30.
However, the £6 daily fee is unlimited so if you stay overlimit for 30 days, you face £180 in charges.
Natwest and RBS have produced six typical scenarios, as stipulated by the Office of Fair Trading, highlighting how customers are affected. In four of those, account holders will be better off, but in two they will be worse off.
Natwest/RBS fees – how they fare

Scenario
Current charge
New charge
Change
Rejected transaction
£5
£6

+£1

Payment takes you overlimit by less than £10. Overdrawn for 1 day
£20
£6 (i)

-£14

Payment takes you overlimit, you make extra payment. Overdrawn for 2 days
£50
£12

-£38

Payment takes you overdrawn, you make 9 extra payments. Overdrawn for 10 days
£110
£60

-£50

Payment takes you overlimit, overdrawn for 1 day. You make 3 extra payments taking you overlimit for 3 days each time (ii)
£65
£60

-£5

Payment takes you overlimit. Overdrawn for 21 days. You make 12 payments while overdrawn
£110
£126

+£16

Notes: Where payment is made, it's assumed transaction is accepted. Calculations exclude interest charges. (i) assumes over £6 buffer

. (ii) assumes one payment took you less then £15 overlimit, but other three took you over £15 overlimit.
Free alerts
The banks will introduce a free text and email alert system, which customers must register for. It will warn those who exceed their limit, giving them time to pay money in that day. It will also remind customers five days later if they are still in the red.
Further reading/Key links
Top deals: Best Bank Accounts
Get cash back: Bank Charges, Financial Fight Back
Other issue-specific reclaim guides: PPI Reclaiming, Credit Card Charges, Direct Debits, Setting Off, Mortgage Arrears, Endowment Mis-selling