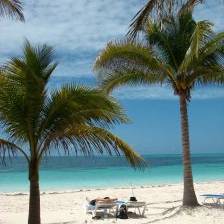 Holidaymakers have been urged to consider buying travel insurance soon to beat predicted price hikes over the coming months.
A number of insurers have hinted they will up the cost of cover due to rising costs, so those who are certain of travelling next year may save by acting fast (see the Travel Insurance guide).
Regardless of price, it is good practice to purchase insurance as soon as you book a trip in case you need to cancel.
Insurer Axa has said it will implement "double digit" rises before Christmas, while travel insurance specialist PJ Hayman expects rises of up to 40% for some of the cheapest policies on the market.
Another insurer, that wishes to remain unnamed, says: "While talk of a 40% rise appears exaggerated, instances of fraud have risen which means our costs are higher.
"We are not saying prices will definitely rise but it is something we are looking at."
High claims costs due to the weak pound – meaning the overseas medical bills insurers pay cost more – and the travel insurance premium tax rise in January from 17.5% to 20% have also been cited as key triggers.
Annual vs single trip insurance
Anyone planning on travelling overseas more than twice a year, including short breaks, is generally better off with an annual insurance policy that covers multiple trips, according to MoneySavingExpert.com research.
Those who make just one trip to the US should consider an annual policy if they go overseas more than once a year in total.
If making fewer trips, then a single trip policy, that only covers one holiday, is best.
Dan Plant, MoneySavingExpert.com money analyst, says: "The threat of rising prices should be a wake-up call for anyone planning on travelling abroad at least twice over the next year to consider purchasing an annual policy soon. If you're certain you'll travel, you'll beat hikes by buying now.
"It's always wise to buy cover as soon as you book a holiday, whether you're buying an annual or single trip policy."
Top deals
Individuals can get annual travel insurance for Europe from £14 (£23 worldwide) to cover the basics or from £22 (£52 worldwide) for highly rated added protection.
Families can get basic annual cover in Europe from £26 (£37 worldwide) or from £40 (£75 worldwide) for extra cover.
Find full details, more deals and where to buy cover from in the Travel Insurance guide.
Further reading/Key links
Cheap cover: Cheap Travel Insurance
Cut spending costs: Cheap Travel Money