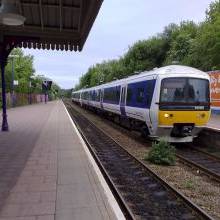 Train travellers will face mid-winter misery in January when train fares rise by an average of 6.2%.
The increase was announced today by the Association of Train Operating Companies (Atoc).
The organisation gave no details of what the rise would be for each individual train company. But the 6.2% figure is only an average rise, so some fares could be going up even more (see the Cheap Train Tickets guide).
Critics have branded the rise as "simply outrageous".
Atoc also failed to break down the figures into regulated fares – which include season tickets and account for around 40% of all fares – and unregulated fares. However, some individual operators have disclosed their rises separately.
Under the current annual price cap formula, regulated fares can only increase each January by the previous July's RPI inflation rate plus 1%. This means that in January 2011, regulated fares will rise by an average of 5.8%, as RPI was 4.8% in July. It is currently 4.5%.
Passengers on services run by the Southeastern train company have their own personal price formula of RPI plus 3% due to the extra investment in services which include the 140mph Javelin trains.
The 5.8% figure thus becomes 7.8% for the Southeastern customers whether they use the Javelins or not.
10% rises
As the January rise is only an average figure, some regulated fares could go up by as much as 10%.
And further misery will await passengers in January 2012 when the annual price rise formula changes to RPI plus 3% across the network.
Atoc chief executive Michael Roberts says: "We know times are tough for many people but next year's fare increases will ensure Britain can continue investing in its railways.
"Even with these fare increases, the money passengers spend on fares covers only half the cost of running the railways – taxpayers make up the difference. The Government is sticking with the previous administration's policy to cut the taxpayers' contribution to the overall cost of running the railways."
Gerry Doherty, leader of the TSSA rail union, responds: "It is simply outrageous hard pressed commuters are being forced to pay fare hikes of up to 10% when they are themselves facing pay freezes and job cuts.
"We will see fares soar by 30% over the next four years as ministers and private train companies hold passengers to ransom with the lifting of the fares cap formula.
"Ministers claim this is to pay for a better railway. Passengers will regard that as a sick joke seeing as we have the most expensive and overcrowded railway in Europe."
In past years, Atoc has given details of rises for each of the train companies - a practice which ceased, amid much criticism, last year.
Rises by company
Virgin Trains, which operates London to Scotland services on the West Coast Main Line, says its regulated fares will rise by an average 5.8% and unregulated prices by an average 5.4%.
Giving examples, Virgin says a London to Manchester standard open return would be rising 6.5%, while an advance-purchased one-way ticket from London to Manchester would rise by 4.5%.
First Great Western (FGW) says its average fare rise will be 6%, with unregulated fares rising by an average of 6.15%.
An FGW anytime return from Plymouth in Devon to Looe in Cornwall goes down 20%, but a Cardiff-Bristol off-peak day return will rise 8.08%.
Jo deBank, from rail passenger group London TravelWatch, adds: "The huge fare rises will hit passengers particularly hard in what is a difficult time for many people. We are alarmed that this dramatic rise could drive passengers off trains."
Further reading/Key links
Slash costs: Cheap Train fares, Cheap UK travel