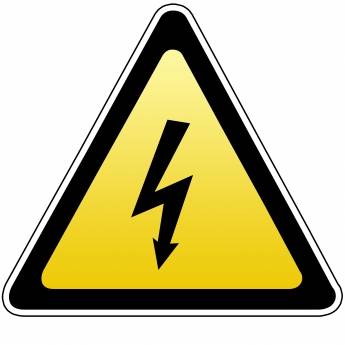 Many energy experts are warning further utility price hikes are imminent after the first of the big six energy providers revealed it was increasing the cost of gas by over 9%.
The prediction follows Friday's announcement by Scottish & Southern Energy (SSE) that 3.6 million of its customers on standard tariffs would be affected by its 9.4% increase, which takes effect on 1 December (see the SSE puts gas prices up: will others follow? MSE news story and the Cheap Gas & Electricity guide).
It comes at the exact time of year energy use is at its highest.
We asked five experts if they expect energy prices to rise elsewhere, and if so how soon. Here are their views:
Will more energy providers bump prices up soon? - the 'yes, straight away' camp
Scott Byrom, gas and electricity manager at price comparison site Moneysupermarket.com, says: "Other providers' prices will definitely shoot up, almost instantly, as energy companies operate in a herd-type manner.
"The worry is that they all jump on the bandwagon, so everyone's affected from 1 December. With the possibility of this happening in the cold winter months, it couldn't be a worse time."
Will more energy providers bump prices up soon? - the 'yes, starting within the next month' camp
Mark Todd, director of price comparison site Energyhelpline.com, says: "There are two scenarios surrounding the timing for more price leaps, which I'd expect to be around the 5-10% mark: there could be a tidal wave effect with everyone announcing new rates in November, or there could be a staggered response with some suppliers moving in November and others in January.
"My gut feeling is the latter as one or two suppliers will want to hold out as consumer champion till the New Year to snatch new customers, although this would hit the short-term profits of energy companies whose owners are eager to improve revenue."
Will more big energy providers bump prices up soon? - the 'yes, around the end of the year' camp
Ken Geddes, sales and marketing manager at price comparison site Energylinx.com, says: "Energylinx believes this is only the first stage in a round of increases effectively forced upon suppliers due to the 'structure' of the supposed price decreases announced in March this year.
"Whilst we are seeing increases in wholesale prices these are not really the driver that we should be looking at. If that was the case then the likes of SSE instead of being 2% cheaper now than they were in August 2008, when wholesale prices were at their peak, would actually be around 42% cheaper than August 2008.
"The problem is that this is only one part of the issue. The real issue that is causing these current increases is simply energy price modelling. The prices set in March, which were very cleverly designed to show a headline price decrease, are now no longer sustainable in their current format hence the main reason we see the increases now.
"We are of the view that five of the big six suppliers must announce price increases before the end of the calendar year. We expect the overall increase to be circa 14% from the levels pre the recent SSE price increase.
"People should start thinking about taking advantage of low fixed prices now. I am coming to the view that we have seen the market low (in wholesale prices).
"It is unlikely that suppliers will lower tariffs going forward, particularly if we have seen the bottom of the market."
Tom Lyon, energy expert at price comparison website uSwitch.com , says: "SSE's announcement is bad news for consumers, many of whom are already struggling financially as a result of the current economic situation.
"The average dual fuel SSE customer paying by cash or cheque currently pays £1,159 a year. With this increase, it'll rise by £67 to £1,226."
"The hike has taken the industry by surprise and has naturally raised concerns that the other big providers will bump up their prices too. However I don't think that's necessarily imminent.
"It would be a shock if they did so in the next few weeks. I'd expect it to happen in January, or the end of December at the earliest."
Will more big energy providers bump prices up soon? - the 'yes, but shouldn't happened until deep into 2011' camp
Andrew Horstead, research manager at energy analysts Utilyx, says: "Prices have risen from the lows that we saw back in March but they still remain well below historic levels for this time of the year.
"SSE's decision to raise its prices by almost ten per cent could suggest it has been paying market rates for gas over the summer but shouldn't be seen as a green light for other suppliers to raise their prices.
"We expect to see gas prices come under pressure in 2011 given the demand outlook and prospects for supply so if anything, we'd expect prices to stay as they are or even drop.
"The concern though is that suppliers will follow the lead by SSE and lift their prices this winter, which we believe is unwarranted.
"The cold snap earlier this year hit Britain hard but we're in a much better position to deal with a high demand for gas. Our storage levels are up, we have extra LNG capacity and we're expecting Norwegian production levels to increase as well so we should be able to meet the UK's energy requirements to keep warm this winter."
Our view
Martin Lewis, MoneySavingExpert.com creator, says: "Last week's announcement was a shock, but any further announcements won't be.
"The door has been opened for price rises, so politically if you were running an energy company, it would be sensible to get in on the back of SSE's price rise to minimise the negative publicity.
"If that's what happens, then in effect this is a game changer. What's frustrating is if companies do raise prices on 1 December with SSE, rather than waiting for mid-January, then it could cost consumers a serious whack over the highest use period of the year."
Switch provider, unless already on a cheap tariff
It's crucial for consumers to reign in the cost of their energy. Those on the most expensive standard tariffs and not paying by direct debit can be shelling out £422 a year more than they need to, by not opting for the cheapest online options (see the Cheap Gas & Electricity guide).
Martin Lewis continues: "Previously when the first energy provider price increase hits I yell 'don't switch' as you may be leaving one provider only to move to another that raises its prices even higher.
"But this time it's different; we have a two-tiered system where most people are paying around £1,200 a year on standard tariffs. This is massively too much, as the savvy only pay around £900, for the same usage, by getting cheap 'online billed' tariffs.
"So moving to one of these tariffs - for anyone, not just SSE customers - will save £100s. Yet do it now to ensure the savings hit at the same time as winter, as while the admin of switching only takes a few minutes, the actual changeover can take a few months.
"Though those already on the cheapest online tariffs should sit on their hands for now."
Consider a fixed rate tariff
Anyone scared of unaffordable price rises should consider an online fixed tariff, which will guarantee to stay at the current energy rate for a set time. Though it doesn't mean your bills won't fluctuate each month; that will depend entirely on usage.
Yet there's usually a charge of around £50 to leave a fixed tariff early so if prices dropped you would have to pay to get out, but consider that the cost of insurance against prices rises (see the Should I fix? MSE News story).
How to compare and switch
To find the best tariff, compare options available via a comparison site (see the Cheap Gas & Electricity guide for how to get £15 cashback per fuel switch or a crate of wine, too).
The cheapest deals involve receiving bills via email and paying by direct debit.
The energy market is complicated so determining which is the cheapest provider depends on where you live and how much power you use.
This is why a comparison, based on your circumstances, is vital.
Further reading/Key links
Slash energy costs: Cheap Gas & Electricity
Your rights: Fight Energy Direct Debits
Boiler protection: Boiler Cover