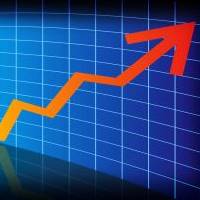 Npower has become the fourth of the Big Six energy firms to announce a winter energy price rise in a further blow to households already suffering during the Big Freeze.
The firm is planning an average 5% increase for gas and electricity customers from 4 January, blaming rising wholesale costs (see the Cheap Gas & Electricity guide).
This will add £54 per year to average bills for dual fuel (gas and electricity) customers who pay by monthly direct debit.
Those on a fixed rate tariff won't see any hikes but the jump will affect the majority of other Npower customers. Those on its social tariff for vulnerable customers will maintain current rates until April 2011.
The average increase is not as high as those from some rivals. However, energy firms are experts at manipulating their marketing.
For instance, some have reduced the annual discount given for paying by direct debit, which is an additional price rise.
Yet the pricing figures released only tend to incorporate the higher cost of energy alone, not any supplementary charges or discounts.
Other price rises
British Gas's typical 7% increase for eight million gas and electricity customers comes into effect today.
Some three million Scottish & Southern Energy households saw electricity hikes of 9.4% from 1 December while Scottish Power hit 2.5 million homes with an average price hike of 2% for gas and 8.9% for electricity around two weeks ago.
EDF says it won't increase prices until March, though it hit 1.2 million households with a price jump in October, while Eon has yet to show its hand.
Switch now
Martin Lewis, MoneySavingExpert.com creator, says: "Bang. Npower is now the fourth of the Big Six to announce major price hikes, without seeing the irony of doing so in the midst of the Big Freeze. Of the other two, EDF has announced a hold on rises until March and Eon's announcement is still to come.
"With each rise the urgency gets ever more intense. This winter's bills are set to be a huge shock for many and time is running out to do something about it as switching tariff can take six weeks, meaning even if you do it now you'll still pay half of winter's bills at the higher rate.
"What's frustrating is many millions are unnecessarily paying £100s extra a year. Most are still on standard tariffs which cost an average £1,200 while the cheapest online billed deals are around £900. Most people can compare, switch, get a cheaper price, and save even if their online tariff is subject to a price hike."
How to switch
To find the best tariff, compare the options available via a comparison site (see the Cheap Gas & Electricity guide).
The best deals are available to those who get their bills online and pay by monthly direct debit.
When switching, remember that when a firm describes its tariff as cheapest, it is only best value as a nationwide average.
The energy market is complicated so determining which is the cheapest provider for you depends on where you live and how much power you use.
This is why a comparison, based on your circumstances, is key.
Further reading/Key links
Slash energy costs: Cheap Gas & Electricity
Your rights: Fight Energy Direct Debits
Boiler protection: Boiler Cover