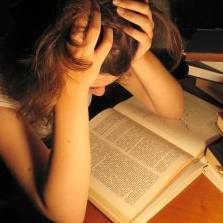 The Government tonight won a crucial Commons vote on raising the upper level of tuition fees to £9,000 a year in England.
MPs voted 323 votes to 302, a majority of 21, in favour of the motion despite vocal opposition from some Liberal Democrats and a handful of Tory MPs (see the Student MoneySaving guide).
Business Secretary Vince Cable said he was "proud" of the Government's package, which will allow English universities to treble fees from 2012.
Cable, a Lib Dem, insisted the plan was "progressive" and would "maintain high quality universities in the long term".
The vote followed a fractious five-hour debate and took place as protesters opposed to the rise in fees clashed with police in the streets outside Parliament.
Students currently pay £3,290 per year in tuition fees.
See the student fees rise MSE News story for full details of the charging proposals.
Further reading/Key links
Cut the cost of being a student: Should I Repay My Student Loan?, Student MoneySaving, Student Bank Accounts