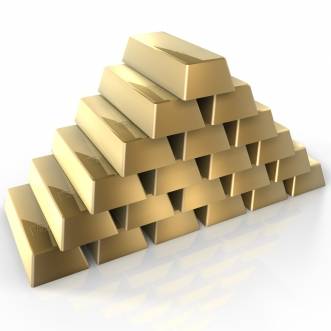 Action has been taken against a number of companies that offer you cash for your gold.
Two firms have voluntarily shut down following a year-long probe by the Office of Fair Trading (OFT) while three others have pledged to radically alter their business model (see the Gold Selling guide).
Consumers often complain they are paid well below market value for their gold, which was borne out by an investigation by consumer lobby group Which? last year.
There has been a increase in the number of companies offering to buy old gold jewellery by post in the past couple of years as the price of bullion has soared.
The focus of the action announced today was not price but on the fact consumers were often locked into accepting a company's valuation for their gold.
The OFT found firms usually sent a cheque after receiving customers' gold in the post. This would often be the first time sellers were given a valuation.
If a customer failed to return the cheque within the allotted time they were deemed to have accepted the valuation. The problem was that, in the worst cases, consumers only had a day or two to return the cheque.
Three companies, CashMyGold, Cash4Gold and Postal Gold, have promised to make changes to their business practices following the investigation.
Two others, CashYourGoldNow and Money4Gold have ceased trading.
The OFT says any other firms that operate business models similar to those that have been cited as being unfair must alter their practices.
Companies that have agreed to make changes must now:
Give the option of receiving either a quotation which requires positive acceptance, or just a payment for their gold. They must prominently display both options and the risks of each.
Provide clear information on the prices offered, including the weight and carat of items assessed.
Heather Clayton, from the OFT, says: "These days we see more and more new business models which involve consumers distance selling goods to firms.
"These options are good for consumers, providing business practices are fair. Where we see problems, however, we are keen to intervene early so that these markets develop with an appropriate level of consumer protection.
"Any companies operating similar business models must make sure they treat consumers properly and provide clear information on how the service operates so that people make informed decisions about whether they wish to part with their possessions."
Further reading/Key links
Sell safely: Gold Selling
Selling tips: Sell Old Mobiles, Ebay Selling