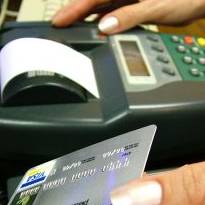 Royal Bank of Scotland (RBS) and Natwest have bowed to pressure to offer fairer rates to credit card holders who use their plastic overseas.
The state-backed pair, part of the RBS Group, will stop levying their own, expensive foreign exchange rate on their cards, which can add close to 2% extra to costs.
Instead, on 1 July, they will levy the Visa or Mastercard rate which is the best users can get on plastic as it is close to the money market rates.
Yet this is only one of a number of charges RBS levies so the move doesn't make it cheap. It also adds a 2.75% commission on top of the poor exchange rate and charges 3% of any cash withdrawal amount.
Tesco bowed to similar pressure at the end of January by switching from its own exchange rates to the Visa or Mastercard rates on its credit cards.
An RBS spokeswoman says: "It was clear from feedback that customers wanted a more standardised approach to how rates are calculated, and one that was easier for them to understand.
"As a result we are changing the system, so that from 1 July, rates for converting overseas credit card transactions into sterling will be set in line with the standard Visa and Mastercard rates."
The change followed an investigation by the Guardian newspaper.
The Halifax Clarity credit card adds none of the fees levied by RBS and uses the best possible exchange rate, though cash withdrawals attract interest at 12.9% (though all credit card cash withdrawals attract interest). However, paying the money back early reduces any charge.