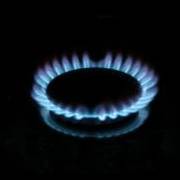 Consumers have been urged to consider fixing their energy bills to avoid a potential multi-billion pound nationwide price rise.
Price comparison site Energyhelpline.com has today warned consumers that if other members of the Big Six suppliers follow the example of Scottish Power and increase energy costs, households will collectively face a £3.6 billion price rise.
On Tuesday, Scottish Power announced average increases of 19% for gas and 10% for electricity, to come into effect on 1 August (see Scottish Power to hike prices news story).
The rise could see 2.4 million households on typical dual fuel bills pay an extra £175 a year, and with Energyhelpline predicting it's only "a matter of time" before other members of the Big Six increase their bills, now is the time for millions to switch providers and consider fixing, especially those who can't afford a huge jump.
MoneySavingExpert.com consumer products analyst Archna Luthra says: "Anyone who is concerned about rising energy costs should urgently consider switching to a fixed tariff before prices jump and cheap fixed deals totally disappear."
Should I fix?
With a fixed or capped energy tariff, the price per unit of energy cannot rise during the term of a deal, which usually varies between one and five years, whereas a variable tariff can fluctuate up or down with price changes at any point.
Fixes are more expensive than online tariffs at current prices, at a typical £1,000 per year for the best dual fuel deal, rather than a typical £930 for the best variable dual fuel offer.
But it would only take an 8% jump to make the fixed rate the best option.
A typical home on a standard tariff pays an average £1,150 a year so many will instantly save by moving to a fix or an online variable deal.
Mark Todd, director of Energyhelpline, says: "You can still get a fix until 30 September 2012 for £1,009 or until 30 March 2014 for £1,084 a year.
"Switching will save the average household £643 over the next three years versus the do-nothing option which can only lead to more pressure on their already overstretched budgets as the cost of the average standard tariff shoots up inexorably.
"These options will only be available for a limited period. Tens of thousands of customers are switching every day so if you want to grab a fixed rate at a low price you really need to do it now."