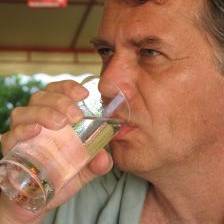 Hundreds of thousands of households could pay more for their water under Government-backed plans to install meters in areas where water shortages exist.
South East Water will install meters in 200,000 homes across parts of Kent, Sussex, Hampshire, Berkshire and Surrey over the next five years to monitor how much people use.
Under a scheme that began last summer, Southern Water began installing 500,000 water meters for some customers in Sussex, Kent and Hampshire. It hopes by 2015 92% of all homes it provides water to will have a meter.
The overall effect of the installation is likely to be neutral. Both Southern and South East Water say that while 50% of customers could see a decrease in bills, the other 50% could face an increase.
Generally speaking, if there are more bedrooms in your home than people, you could pay less with a water meter than if you pay a set rate.
This is because costs are based not only on the amount you use, but also the size of the home.
In contrast, where your usage is high for the size of the property, say, where there are more people than rooms, you may pay more.
However, in Scotland this won't be free to fit as it is in England and Wales.
Can I opt out?
The plans are government-backed and as the South East has been classed by the Environment Agency as an area of serious water stress, meaning there's more demand than supply, the metering programme is compulsory.
Only 10% of South East Water customers will be ineligible as water meters can be difficult to install in certain properties.
These customers will instead be moved onto an 'Assessed Charge', where they will be billed based on the number of bedrooms in their home, although customers living on their own can apply for a 'Single Occupier Assessed Charge'.
According to the Consumer Council for Water, the average un-metered bill for 2011/2012 in England and Wales is £379 a year, while the average metered bill is £325, although it varies heavily by region.
Lee Dance, head of water resources at South East Water ,says: "Installing meters will give us the tools to help manage demand for water in an area which is in serious water-stress."
Veolia Water Company, formerly known as Folkestone and Dover Water, is the only other water supplier to implement a compulsory water meter scheme, which it launched around four years ago due to water scarcity in the region.