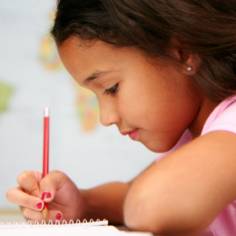 Two thirds of young people are worried about not having enough money in the future, according to survey results released today by charity Personal Finance Education Group (pfeg).

The survey of a thousand 12-16 year olds across England also reveals over three quarters of young people want to go to college or university. Yet over half of these are worried about getting a job afterwards, and over a third are concerned about how to afford it.

Key Points
Two thirds of young people worried about not having enough cash in future, according to pfeg survey.
Over three quarters want to go to uni or college, yet half of these still concerned about jobs.
My Money Week launches today in schools across England, highlighting need for financial education.
My Money Week

The news comes at the start of pfeg's My Money Week, a financial skills event running in schools across England from Monday 27 June until Sunday 3 July.

The event sees pupils, teachers and parents learning about money management in a move to highlight the importance of financial education.
The initiative includes interactive workshops, activities and excursions, covering topics from cooking on a budget to exploring the real cost of the 2012 Olympics.

Financial education in schools

Nearly all the young people surveyed said it's important to understand how to manage their cash, highlighting the relevance of MoneySavingExpert.com's current campaign to get financial education into schools.

Martin Lewis, creator of MoneySavingExpert.com, says: "It's wonderful to see schools across the country supporting pfeg's great My Money Week, and getting real financial education going. Yet it's a shame this isn't in every school.

"After a debt-ridden financial crisis it's important that every pupil across the UK gets financial education – it should be a compulsory part of the curriculum. This afternoon I'll be giving evidence to the All Party Parliamentary Group in parliament, saying just that."