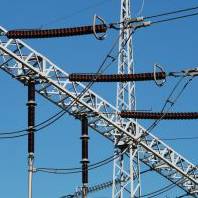 Energy Secretary Chris Huhne today insisted proposed reforms of the electricity market provided the "best possible solution" to protect consumers against the kind of price hikes seen in recent days.
Huhne says reforms announced today would help secure the £110 billion investment needed to replace the quarter of UK power stations which are set to close in the next decade.
The announcement comes just days after British Gas said it was increasing gas and electricity prices by almost a fifth in the wake of rising wholesale gas prices.
The Department of Energy and Climate Change (Decc) claims that introducing the reforms will add around £160 to household bills by 2030, but leaving the current system in place will cost £200 a year for households.
A key platform of the reforms will see companies handed long-term contracts which guarantee a stable price for electricity from low-carbon sources such as nuclear and renewables.
Huhne says the deals would give investors the certainty they needed to invest in power sources with high up-front costs such as nuclear reactors and offshore wind farms, reducing the UK's reliance on fossil fuels and the impact for consumers of rising gas and oil prices.
And it would ensure more stable electricity prices, stopping people from being hit by the "cardiac arrest" prompted by recent price increases by energy companies.
Higher short term bills
The scheme could lead to slightly higher bills in the shorter term, as it stimulates more investment in expensive low-carbon technologies in the 2020s, but overall households would see a saving compared to business as usual.
Huhne says: "I'm absolutely convinced what we're doing is the best possible solution for the British consumer.
"It provides insurance against very big spikes in prices of the sort we've just seen coming from the gas market."
Expert opinions
Richard Lloyd, executive director at lobby group Which?, says: "At a time when many people are struggling with rising costs, it's vital that they are given the right help to take control of their energy bills.
"We support the emphasis on affordability and attempts to tackle increased costs, but the Government must be as clear as possible with consumers about how far prices will rise in comparison to today's energy bills.
"It must also expand on how these proposals will work in practice."
Mark Hanafin, managing director of Centrica Energy, British Gas's parent company, says the announcement is an important step in delivering secure low carbon electricity in the UK.
Hanafin says: "There remains much detail to resolve so that investors can have confidence that the tax and regulatory environment makes the UK energy sector a good place to invest.
"These measures come at a cost and it is vital that all of us – Government, regulators and the industry – are open and transparent with the public about the true impact of these changes."